Owing to the screen size of your device, you may obtain a better viewing experience by rotating your device a quarter-turn (to get the so-called "panorama" screen view).
The Owlcroft Baseball-Analysis Site
Baseball team and player performance examined realistically and accurately.
Search this site, or just roll your cursor over the colored boxes below the pictures.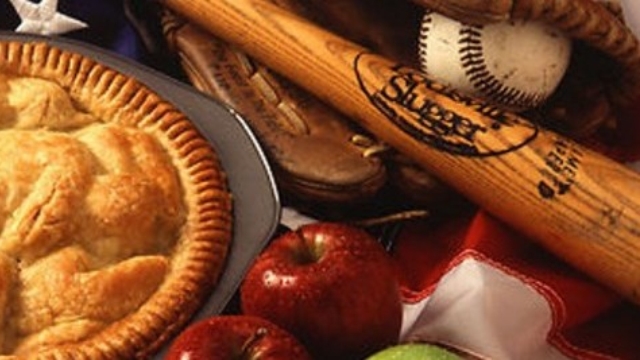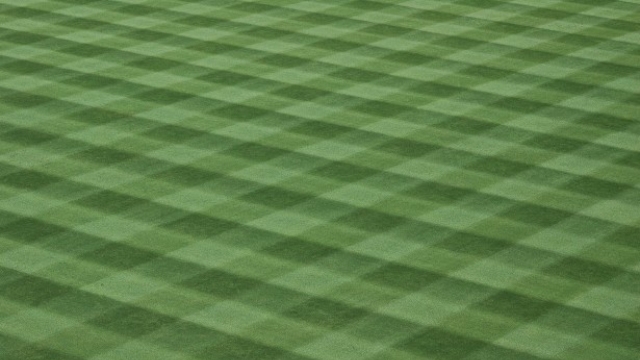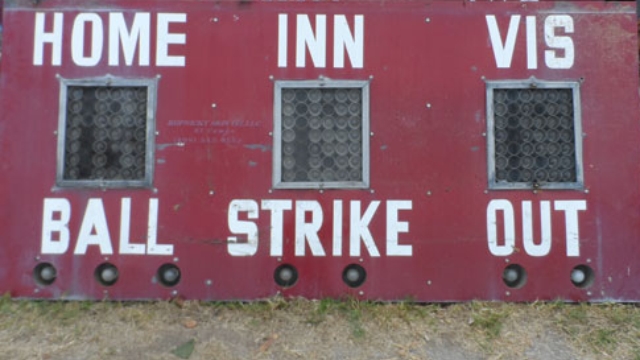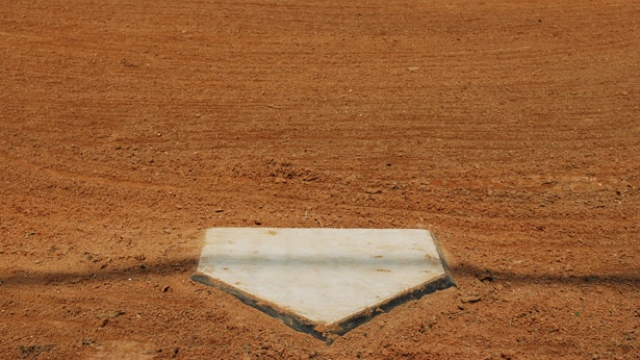 Career: All Pitchers, by TPP
Career Major-League Pitcher-Performance Results
Through games of Wednesday, 7 June 2023.
All results are from true, unadjusted data.
Handedness Key: + R * L # S
(You can also look up the stat definitions.)
Each name is a click-on link to that man's career stats.
— Place your cursor over any column heading to see what it signifies. —
Pitcher
Team
GS
GR
IP
BFP
BA
BABIP
SA
HA
PF
BBA
KA
OBA
TBA
K/W
TPP
QofP
ERA
Blair Calvo +
Career
0
1
1.0
3
0
0
0
0
---
0
0
0
0
∞
0
0.00
0.00
Willi Castro +
Career
0
1
0.1
1
0
0
0
0
---
0
0
0
0
∞
0
0.00
0.00
Luke Williams +
Career
0
1
1.0
3
0
0
0
0
---
0
0
0
0
∞
0
0.00
0.00
Guillermo Zuñiga +
Career
0
1
1.0
3
0
0
0
0
---
0
0.667
0
0
∞
0
0.00
0.00
AJ Smith-Shawver +
Career
0
1
2.1
8
0
0
0
0
---
0.125
0.375
0.125
0
3.000
7
0.04
0.00
Austin Cox *
Career
0
1
2.0
7
0
0
0
0
---
0.143
0.143
0.143
0
1.000
14
0.08
0.00
Tom Cosgrove *
Career
0
13
13.1
45
0.095
0.138
0.095
0.089
1.000
0.044
0.289
0.156
0.089
6.500
45
0.25
0.00
José Soriano +
Career
0
2
2.0
8
0
0
0
0
---
0.125
0.250
0.250
0
2.000
104
0.62
0.00
Andrew Abbott *
Career
1
0
6.0
23
0.053
0.077
0.105
0.043
2.000
0.174
0.261
0.217
0.087
1.500
123
0.73
0.00
Easton McGee +
Career
1
1
9.2
36
0.143
0.156
0.171
0.139
1.200
0.028
0.083
0.167
0.167
3.000
159
0.98
0.00
Reese Olson +
Career
1
0
5.0
19
0.111
0.167
0.111
0.105
1.000
0.053
0.316
0.158
0.105
6.000
159
1.01
3.60
Braden Bristo +
Career
0
2
5.0
20
0.111
0.143
0.111
0.100
1.000
0.100
0.200
0.200
0.100
2.000
162
1.03
0.00
Ryan Walker +
Career
0
7
8.2
31
0.207
0.316
0.241
0.194
1.167
0.032
0.323
0.226
0.226
10.000
166
0.87
1.04
Bobby Miller +
Career
3
0
17.0
64
0.150
0.205
0.217
0.141
1.444
0.063
0.250
0.203
0.203
4.000
218
1.30
1.06
Isiah Kiner-Falefa +
Career
0
1
1.0
4
0.250
0.250
0.250
0.250
1.000
0
0
0.250
0.250
∞
319
1.90
0.00
Alexis Díaz +
Career
0
84
88.0
349
0.126
0.196
0.194
0.106
1.541
0.126
0.370
0.252
0.163
2.932
320
1.85
1.74
Emmanuel Clase +
Career
1
199
195.2
769
0.198
0.260
0.268
0.186
1.357
0.051
0.257
0.239
0.252
5.077
345
2.03
1.70
Brandon Dixon +
Career
0
5
4.1
16
0.071
0
0.286
0.063
4.000
0
0.125
0.188
0.250
∞
392
2.34
4.15
Jose Hernandez *
Career
0
22
25.1
98
0.207
0.254
0.348
0.194
1.684
0.041
0.245
0.245
0.327
6.000
395
2.26
2.13
Pitcher
Team
GS
GR
IP
BFP
BA
BABIP
SA
HA
PF
BBA
KA
OBA
TBA
K/W
TPP
QofP
ERA
Spencer Strider +
Career
32
13
203.2
815
0.180
0.287
0.284
0.162
1.583
0.088
0.387
0.258
0.256
4.375
397
2.33
2.78
Craig Kimbrel +
Career
0
734
711.1
2840
0.165
0.268
0.274
0.145
1.656
0.102
0.399
0.259
0.241
3.897
401
2.34
2.40
Félix Bautista +
Career
0
93
94.2
372
0.161
0.253
0.267
0.142
1.660
0.108
0.398
0.253
0.237
3.700
404
2.34
1.90
Josh Hader *
Career
0
312
355.2
1395
0.153
0.242
0.295
0.135
1.926
0.099
0.427
0.247
0.259
4.312
407
2.36
2.63
Andrés Muñoz +
Career
0
92
93.0
367
0.190
0.289
0.287
0.172
1.508
0.079
0.360
0.262
0.259
4.552
407
2.33
2.71
Mason Miller +
Career
4
0
21.1
85
0.187
0.245
0.280
0.165
1.500
0.082
0.259
0.271
0.247
3.143
411
2.33
3.38
Penn Murfee +
Career
1
78
82.1
326
0.181
0.230
0.304
0.163
1.679
0.083
0.279
0.255
0.273
3.370
411
2.38
2.73
Devin Williams +
Career
0
178
176.0
712
0.164
0.273
0.252
0.142
1.535
0.115
0.390
0.268
0.218
3.390
411
2.39
1.84
Jhoan Duran +
Career
0
79
90.2
354
0.195
0.279
0.302
0.175
1.548
0.073
0.342
0.260
0.271
4.654
415
2.33
1.79
Aroldis Chapman *
Career
0
690
661.1
2690
0.165
0.283
0.254
0.142
1.538
0.123
0.401
0.276
0.218
3.253
417
2.41
2.49
Josh Walker *
Career
0
1
1.0
5
0
0
0
0
---
0.400
0
0.400
0
0.000
419
2.49
0.00
Tony Gonsolin +
Career
59
8
313.1
1242
0.180
0.217
0.310
0.163
1.718
0.086
0.239
0.256
0.279
2.776
421
2.45
2.47
Kenley Jansen +
Career
0
787
788.2
3129
0.181
0.267
0.297
0.164
1.645
0.076
0.361
0.249
0.270
4.748
423
2.48
2.49
Clayton Kershaw *
Career
410
3
2650.1
10440
0.209
0.275
0.323
0.193
1.543
0.062
0.277
0.259
0.298
4.475
426
2.43
0.00
Nick Anderson +
Career
0
117
112.2
440
0.193
0.282
0.349
0.180
1.810
0.059
0.375
0.243
0.325
6.346
432
2.52
2.96
Tyler Holton *
Career
0
27
40.0
161
0.196
0.216
0.311
0.180
1.586
0.062
0.180
0.255
0.286
2.900
437
2.58
2.48
Jacob deGrom +
Career
215
0
1356.1
5332
0.210
0.288
0.327
0.195
1.555
0.058
0.310
0.257
0.303
5.381
441
2.52
2.53
Sam Bachman +
Career
0
4
7.0
28
0.227
0.333
0.227
0.179
1.000
0.214
0.250
0.393
0.179
1.167
442
2.13
1.29
Nick Sandlin +
Career
0
102
99.1
404
0.176
0.234
0.283
0.151
1.607
0.119
0.272
0.287
0.243
2.292
445
2.53
2.72
Bryce Miller +
Career
7
0
38.1
152
0.221
0.266
0.372
0.211
1.688
0.033
0.217
0.257
0.355
6.600
448
2.62
4.46
Pitcher
Team
GS
GR
IP
BFP
BA
BABIP
SA
HA
PF
BBA
KA
OBA
TBA
K/W
TPP
QofP
ERA
Jovani Moran *
Career
0
59
73.2
308
0.202
0.299
0.262
0.175
1.296
0.127
0.299
0.302
0.227
2.359
449
2.58
3.30
Giovanny Gallegos +
Career
0
257
284.1
1112
0.197
0.257
0.342
0.180
1.735
0.064
0.305
0.252
0.312
4.775
450
2.57
3.10
David Bednar +
Career
0
147
153.2
618
0.211
0.293
0.346
0.194
1.642
0.070
0.316
0.267
0.319
4.535
473
2.74
2.69
Zach Jackson +
Career
0
73
66.0
282
0.197
0.310
0.262
0.163
1.326
0.152
0.319
0.323
0.216
2.093
473
2.66
2.86
Zack Thompson *
Career
1
32
46.1
191
0.192
0.235
0.293
0.168
1.531
0.120
0.236
0.288
0.257
1.957
475
2.75
2.72
Ryan Helsley +
Career
0
163
185.2
753
0.192
0.250
0.326
0.170
1.695
0.104
0.287
0.276
0.288
2.769
479
2.75
2.96
Drew Rasmussen +
Career
46
37
282.0
1139
0.220
0.272
0.335
0.203
1.524
0.067
0.234
0.273
0.309
3.500
482
2.78
2.97
Victor González *
Career
2
73
71.2
295
0.212
0.267
0.308
0.186
1.455
0.085
0.237
0.295
0.271
2.800
483
2.74
2.76
Jake Lamb +
Career
0
1
1.0
4
0.250
0.250
0.500
0.250
2.000
0
0
0.250
0.500
∞
489
2.91
0.00
Jordan Romano +
Career
0
183
182.0
747
0.198
0.270
0.314
0.177
1.591
0.090
0.309
0.280
0.281
3.448
490
2.87
2.62
Dustin May +
Career
34
12
191.2
772
0.206
0.246
0.322
0.187
1.563
0.074
0.225
0.277
0.291
3.053
491
2.82
3.10
Shohei Ohtani +
Career
75
0
420.2
1704
0.201
0.275
0.330
0.180
1.644
0.086
0.315
0.278
0.295
3.653
492
2.83
3.02
Shane McClanahan *
Career
66
0
365.1
1463
0.218
0.285
0.349
0.201
1.602
0.071
0.288
0.275
0.322
4.058
496
2.84
2.73
Camilo Doval +
Career
0
124
121.1
503
0.201
0.283
0.310
0.177
1.539
0.097
0.312
0.286
0.272
3.204
497
2.87
2.52
Triston McKenzie +
Career
61
4
349.2
1380
0.195
0.232
0.364
0.177
1.869
0.081
0.274
0.264
0.330
3.375
498
2.86
3.63
David Robertson +
Career
1
753
765.0
3148
0.204
0.292
0.323
0.181
1.582
0.099
0.321
0.286
0.286
3.234
499
2.87
2.85
Ron Marinaccio +
Career
0
65
71.0
295
0.161
0.227
0.264
0.132
1.641
0.125
0.305
0.292
0.217
2.432
500
2.84
2.79
Joe Ryan +
Career
44
0
245.1
987
0.204
0.251
0.355
0.187
1.741
0.067
0.264
0.265
0.326
3.955
501
2.93
3.38
Jesse Scholtens +
Career
1
4
16.2
67
0.207
0.224
0.310
0.179
1.500
0.119
0.134
0.299
0.269
1.125
501
2.74
3.24
Cristian Javier +
Career
56
34
374.0
1496
0.184
0.230
0.346
0.164
1.882
0.093
0.301
0.267
0.308
3.237
503
2.90
3.01
Pitcher
Team
GS
GR
IP
BFP
BA
BABIP
SA
HA
PF
BBA
KA
OBA
TBA
K/W
TPP
QofP
ERA
Tanner Banks *
Career
0
39
61.0
248
0.213
0.253
0.324
0.194
1.521
0.081
0.218
0.282
0.294
2.700
504
2.90
3.10
Scott McGough +
Career
0
35
39.1
162
0.200
0.245
0.345
0.179
1.724
0.099
0.259
0.284
0.309
2.625
504
2.95
4.12
Joe Barlow +
Career
0
71
67.1
272
0.181
0.198
0.319
0.158
1.767
0.096
0.210
0.268
0.279
2.192
505
2.90
2.94
Seranthony Domínguez +
Career
0
163
158.2
663
0.202
0.277
0.304
0.178
1.500
0.100
0.288
0.293
0.267
2.894
505
2.94
3.18
Corbin Burnes +
Career
87
61
593.1
2397
0.209
0.284
0.336
0.191
1.608
0.070
0.311
0.272
0.307
4.435
506
2.93
3.23
Steven Wilson +
Career
1
77
83.0
334
0.188
0.222
0.341
0.165
1.818
0.099
0.257
0.278
0.299
2.606
507
2.89
3.04
Brandon Woodruff +
Career
106
15
624.2
2516
0.218
0.286
0.346
0.200
1.592
0.065
0.289
0.275
0.318
4.427
507
2.90
3.14
Tyler Rogers +
Career
0
220
232.1
954
0.238
0.282
0.331
0.218
1.389
0.057
0.179
0.291
0.303
3.167
508
2.89
2.79
Dylan Lee *
Career
1
67
73.0
295
0.223
0.290
0.347
0.207
1.557
0.058
0.288
0.264
0.322
5.000
509
2.95
2.59
Zac Gallen +
Career
94
0
536.0
2177
0.211
0.272
0.346
0.190
1.640
0.080
0.274
0.281
0.312
3.431
510
2.93
3.04
Tanner Bibee +
Career
8
0
44.1
181
0.230
0.289
0.327
0.210
1.421
0.066
0.232
0.293
0.298
3.500
512
2.91
3.05
Raisel Iglesias +
Career
21
399
556.1
2258
0.213
0.281
0.353
0.194
1.657
0.073
0.298
0.276
0.321
4.098
512
2.95
2.99
Hogan Harris *
Career
1
3
15.1
64
0.204
0.244
0.315
0.172
1.545
0.141
0.188
0.328
0.266
1.333
513
2.86
6.46
José Leclerc +
Career
3
245
255.0
1073
0.177
0.256
0.301
0.147
1.703
0.142
0.314
0.303
0.251
2.217
513
2.94
3.11
Brent Headrick *
Career
0
3
8.1
33
0.148
0.188
0.259
0.121
1.750
0.121
0.364
0.242
0.212
3.000
514
2.82
3.24
Chris Sale *
Career
254
80
1737.0
7001
0.220
0.297
0.356
0.202
1.617
0.057
0.305
0.275
0.327
5.311
514
2.95
3.08
Hunter Brown +
Career
14
5
88.2
361
0.230
0.314
0.344
0.208
1.493
0.083
0.280
0.302
0.310
3.367
515
2.89
3.05
Diego Castillo +
Career
17
241
268.1
1097
0.200
0.252
0.336
0.177
1.686
0.092
0.277
0.284
0.298
3.010
523
3.01
3.22
Bryan Baker +
Career
2
93
96.2
404
0.224
0.310
0.307
0.196
1.367
0.106
0.272
0.312
0.267
2.558
524
2.94
3.54
Matt Gage *
Career
0
14
17.0
69
0.193
0.231
0.333
0.159
1.727
0.116
0.246
0.290
0.275
2.125
527
2.83
2.12
Pitcher
Team
GS
GR
IP
BFP
BA
BABIP
SA
HA
PF
BBA
KA
OBA
TBA
K/W
TPP
QofP
ERA
Ryan Pressly +
Career
0
524
552.1
2255
0.230
0.295
0.350
0.210
1.522
0.071
0.261
0.285
0.319
3.698
527
3.00
3.21
Tanner Houck +
Career
31
33
203.2
841
0.224
0.295
0.319
0.199
1.425
0.087
0.262
0.302
0.283
3.014
528
2.97
3.71
Andrew Vasquez *
Career
0
42
44.0
193
0.196
0.256
0.258
0.166
1.313
0.088
0.233
0.316
0.218
2.647
529
3.13
3.27
Carl Edwards Jr. +
Career
0
290
274.0
1138
0.188
0.248
0.311
0.162
1.652
0.126
0.286
0.293
0.267
2.273
530
3.05
3.51
Dany Jiménez +
Career
0
43
42.1
183
0.181
0.212
0.277
0.153
1.536
0.148
0.213
0.301
0.235
1.444
530
3.16
3.83
Caleb Thielbar *
Career
0
264
252.1
1030
0.224
0.287
0.355
0.202
1.587
0.077
0.260
0.283
0.320
3.392
530
3.01
2.96
Max Scherzer +
Career
431
9
2735.1
11049
0.220
0.291
0.369
0.202
1.673
0.065
0.294
0.276
0.337
4.547
531
3.04
3.12
Bryan Abreu +
Career
0
126
137.2
578
0.207
0.307
0.302
0.178
1.456
0.114
0.320
0.313
0.260
2.803
537
3.05
2.88
Jacob Stallings +
Career
0
4
4.0
14
0.231
0.182
0.538
0.214
2.333
0
0.071
0.286
0.500
∞
537
2.66
2.25
Justin Verlander +
Career
488
0
3199.0
13026
0.225
0.280
0.361
0.206
1.602
0.068
0.248
0.282
0.330
3.631
539
3.09
3.25
Steven Okert *
Career
0
187
155.1
639
0.192
0.240
0.350
0.164
1.819
0.102
0.277
0.288
0.299
2.723
540
3.05
3.24
Julio Urías *
Career
111
36
655.0
2662
0.222
0.270
0.360
0.203
1.622
0.068
0.243
0.279
0.329
3.589
540
3.10
2.95
Tyler Wells +
Career
34
45
229.0
910
0.206
0.225
0.389
0.191
1.885
0.059
0.232
0.255
0.360
3.907
540
3.14
3.93
Gerrit Cole +
Career
280
0
1729.2
6974
0.227
0.298
0.370
0.208
1.630
0.065
0.289
0.280
0.340
4.466
543
3.08
3.22
Jimmy Herget +
Career
2
102
126.0
511
0.226
0.271
0.375
0.202
1.660
0.078
0.213
0.297
0.335
2.725
543
3.02
3.29
Andrew Chafin *
Career
3
501
423.0
1772
0.228
0.301
0.330
0.202
1.447
0.093
0.258
0.302
0.292
2.787
544
3.09
3.23
Reyes Moronta +
Career
0
177
171.1
722
0.188
0.248
0.302
0.161
1.603
0.130
0.280
0.298
0.258
2.149
544
3.15
3.05
Bryce Elder +
Career
21
1
125.2
515
0.228
0.278
0.345
0.204
1.514
0.085
0.216
0.303
0.309
2.523
545
3.07
2.65
Michael King +
Career
10
75
175.2
737
0.225
0.294
0.344
0.202
1.530
0.083
0.262
0.299
0.309
3.164
546
3.17
3.43
Scott Alexander *
Career
6
247
244.0
1002
0.241
0.285
0.341
0.217
1.415
0.090
0.181
0.312
0.306
2.011
549
3.05
3.06
Pitcher
Team
GS
GR
IP
BFP
BA
BABIP
SA
HA
PF
BBA
KA
OBA
TBA
K/W
TPP
QofP
ERA
Aaron Bummer *
Career
0
252
232.1
981
0.226
0.300
0.302
0.198
1.340
0.105
0.255
0.315
0.265
2.427
549
3.12
3.41
Brusdar Graterol +
Career
4
137
142.2
589
0.246
0.295
0.353
0.224
1.432
0.053
0.195
0.299
0.321
3.710
550
3.09
3.41
Tyler Cyr +
Career
0
14
15.0
61
0.218
0.286
0.364
0.197
1.667
0.082
0.295
0.295
0.328
3.600
551
3.14
2.40
Max Fried *
Career
113
17
658.1
2692
0.239
0.299
0.361
0.219
1.511
0.066
0.238
0.294
0.331
3.627
551
3.11
3.05
Michael Soroka +
Career
39
0
223.2
919
0.245
0.290
0.355
0.224
1.447
0.066
0.192
0.301
0.324
2.885
552
3.11
3.10
Shane Bieber +
Career
124
2
783.2
3175
0.236
0.305
0.379
0.220
1.607
0.055
0.279
0.280
0.354
5.063
553
3.18
3.22
Jordan Hicks +
Career
8
163
203.0
872
0.201
0.267
0.289
0.169
1.435
0.136
0.245
0.326
0.242
1.798
556
3.17
4.03
Colin Holderman +
Career
0
48
51.1
216
0.239
0.312
0.319
0.208
1.333
0.093
0.236
0.319
0.278
2.550
556
3.08
3.33
Ian Hamilton +
Career
0
31
36.2
152
0.212
0.272
0.318
0.184
1.500
0.112
0.257
0.303
0.276
2.294
557
3.14
2.70
Corey Kluber +
Career
260
7
1631.1
6635
0.238
0.302
0.379
0.221
1.592
0.055
0.259
0.286
0.352
4.697
558
3.18
3.39
Luis Severino +
Career
110
15
653.1
2669
0.224
0.284
0.373
0.205
1.664
0.070
0.270
0.283
0.342
3.876
558
3.22
3.43
Thaddeus Ward +
Career
0
16
22.2
93
0.158
0.163
0.342
0.129
2.167
0.183
0.247
0.312
0.280
1.353
558
3.13
4.76
James Karinchak +
Career
0
160
153.0
636
0.165
0.243
0.303
0.138
1.841
0.135
0.374
0.281
0.255
2.767
559
3.24
3.18
Sandy Alcantara +
Career
122
8
792.1
3237
0.226
0.272
0.361
0.204
1.596
0.077
0.218
0.292
0.326
2.820
560
3.17
3.29
Aaron Nola +
Career
216
0
1310.0
5348
0.229
0.293
0.374
0.210
1.634
0.065
0.272
0.284
0.343
4.199
560
3.21
3.65
Garrett Whitlock +
Career
14
68
177.1
715
0.235
0.290
0.387
0.220
1.643
0.052
0.256
0.278
0.361
4.946
561
3.21
3.15
Garrett Crochet *
Career
0
65
66.2
287
0.210
0.291
0.292
0.178
1.392
0.125
0.268
0.314
0.247
2.139
562
3.22
2.84
Scott Barlow +
Career
0
261
287.0
1190
0.222
0.301
0.354
0.198
1.593
0.092
0.292
0.299
0.316
3.155
563
3.22
3.14
Peter Strzelecki +
Career
0
59
62.2
265
0.221
0.289
0.320
0.192
1.451
0.079
0.249
0.298
0.279
3.143
564
3.22
3.16
John Schreiber +
Career
0
111
113.2
469
0.233
0.314
0.371
0.209
1.592
0.077
0.284
0.301
0.333
3.694
566
3.19
3.25
Pitcher
Team
GS
GR
IP
BFP
BA
BABIP
SA
HA
PF
BBA
KA
OBA
TBA
K/W
TPP
QofP
ERA
Gabe Speier *
Career
1
67
61.1
252
0.247
0.299
0.351
0.226
1.421
0.067
0.214
0.302
0.321
3.176
566
3.19
3.38
José Alvarado *
Career
1
285
253.2
1094
0.208
0.306
0.303
0.176
1.456
0.130
0.305
0.316
0.257
2.352
567
3.25
3.41
Framber Valdez *
Career
88
22
593.1
2482
0.227
0.286
0.331
0.201
1.458
0.091
0.234
0.307
0.294
2.582
567
3.23
3.22
Jack Flaherty +
Career
111
4
592.2
2443
0.212
0.267
0.361
0.187
1.704
0.093
0.275
0.296
0.318
2.947
568
3.23
3.49
Jason Foley +
Career
0
97
96.0
398
0.273
0.330
0.351
0.254
1.287
0.053
0.176
0.322
0.327
3.333
568
3.16
3.09
A.J. Minter *
Career
0
305
278.0
1159
0.233
0.325
0.348
0.209
1.492
0.085
0.293
0.299
0.311
3.469
569
3.23
3.53
Drew Carlton +
Career
0
15
25.0
100
0.213
0.232
0.360
0.190
1.684
0.080
0.190
0.280
0.320
2.375
570
3.17
3.60
Hunter Harvey +
Career
0
89
90.0
361
0.217
0.281
0.357
0.194
1.643
0.083
0.280
0.280
0.319
3.367
570
3.17
3.00
Freddy Peralta +
Career
79
49
480.1
2011
0.204
0.275
0.360
0.180
1.762
0.098
0.303
0.290
0.317
3.091
571
3.33
3.92
Chris Devenski +
Career
7
254
351.0
1408
0.223
0.274
0.388
0.205
1.740
0.061
0.263
0.276
0.357
4.302
573
3.26
3.62
Alek Manoah +
Career
64
0
366.1
1527
0.214
0.260
0.344
0.189
1.606
0.087
0.232
0.300
0.304
2.669
574
3.30
3.19
Evan Phillips +
Career
1
144
154.0
650
0.209
0.280
0.326
0.182
1.559
0.102
0.282
0.305
0.283
2.773
575
3.30
3.80
Jorge Alcala +
Career
0
89
103.0
406
0.224
0.260
0.391
0.202
1.744
0.079
0.254
0.288
0.352
3.219
578
3.17
3.84
Dylan Floro +
Career
0
295
303.0
1282
0.248
0.307
0.348
0.225
1.405
0.075
0.214
0.304
0.317
2.854
578
3.33
3.24
Zack Wheeler +
Career
207
0
1255.1
5221
0.239
0.301
0.359
0.216
1.504
0.073
0.243
0.300
0.325
3.319
579
3.29
3.47
Yennier Cano +
Career
0
39
50.1
211
0.237
0.313
0.349
0.209
1.477
0.095
0.256
0.318
0.308
2.700
580
3.25
4.83
Yonny Chirinos +
Career
30
26
270.1
1095
0.233
0.262
0.389
0.214
1.671
0.063
0.197
0.288
0.357
3.130
580
3.28
3.46
Logan Webb +
Career
90
3
519.0
2137
0.246
0.309
0.365
0.226
1.479
0.066
0.229
0.303
0.334
3.493
580
3.27
3.42
Luis Castillo +
Career
160
0
928.1
3839
0.225
0.287
0.373
0.202
1.658
0.083
0.265
0.294
0.335
3.184
581
3.32
3.51
Paul Sewald +
Career
0
278
301.1
1248
0.214
0.273
0.383
0.192
1.788
0.080
0.290
0.280
0.344
3.620
581
3.37
4.15
Pitcher
Team
GS
GR
IP
BFP
BA
BABIP
SA
HA
PF
BBA
KA
OBA
TBA
K/W
TPP
QofP
ERA
Brock Burke *
Career
6
72
133.1
546
0.232
0.272
0.393
0.211
1.696
0.071
0.225
0.291
0.357
3.154
582
3.30
3.24
Yu Darvish +
Career
253
0
1551.2
6362
0.217
0.282
0.372
0.196
1.712
0.078
0.292
0.285
0.336
3.734
584
3.36
3.53
Eury Pérez +
Career
5
0
24.0
99
0.193
0.230
0.398
0.172
2.059
0.111
0.242
0.283
0.354
2.182
584
3.43
2.25
Ryan Tepera +
Career
1
370
363.1
1493
0.213
0.257
0.364
0.188
1.708
0.088
0.244
0.294
0.322
2.786
584
3.31
3.59
Andrew Wantz +
Career
1
76
99.1
409
0.203
0.248
0.359
0.178
1.767
0.098
0.269
0.291
0.315
2.750
584
3.34
3.71
Jason Adam +
Career
0
174
168.0
693
0.191
0.244
0.352
0.165
1.842
0.097
0.296
0.291
0.303
3.060
585
3.34
3.27
Zack Greinke +
Career
527
42
3313.2
13557
0.248
0.295
0.392
0.230
1.583
0.055
0.216
0.291
0.364
3.920
585
3.32
3.45
Sonny Gray +
Career
250
9
1454.0
6053
0.230
0.283
0.356
0.207
1.549
0.085
0.233
0.299
0.320
2.747
586
3.35
3.50
Taylor Rogers *
Career
0
409
399.1
1657
0.238
0.316
0.370
0.215
1.555
0.064
0.284
0.298
0.335
4.434
587
3.34
3.43
Héctor Neris +
Career
0
501
498.0
2076
0.216
0.289
0.366
0.193
1.695
0.087
0.303
0.294
0.327
3.494
589
3.40
3.36
Adam Wainwright +
Career
396
67
2599.0
10782
0.251
0.300
0.378
0.229
1.506
0.065
0.201
0.302
0.345
3.072
589
3.32
3.41
Austin Adams +
Career
2
113
101.2
450
0.167
0.269
0.270
0.129
1.621
0.151
0.342
0.338
0.209
2.265
590
3.34
3.81
Logan Gilbert +
Career
68
0
376.0
1549
0.236
0.289
0.392
0.218
1.662
0.058
0.246
0.283
0.362
4.233
590
3.40
3.78
Seth Martinez +
Career
0
51
64.2
275
0.226
0.285
0.350
0.200
1.545
0.095
0.236
0.313
0.309
2.500
592
3.42
3.48
Bailey Ober +
Career
39
0
194.2
784
0.237
0.281
0.412
0.222
1.736
0.052
0.239
0.279
0.385
4.561
592
3.37
3.47
Kenta Maeda +
Career
139
34
778.0
3203
0.229
0.284
0.390
0.209
1.704
0.070
0.265
0.288
0.356
3.803
593
3.41
3.98
Mike Clevinger +
Career
124
14
709.0
2921
0.224
0.279
0.378
0.201
1.685
0.091
0.253
0.300
0.339
2.792
594
3.38
3.44
Kyle Hendricks +
Career
225
1
1328.0
5441
0.246
0.285
0.392
0.227
1.592
0.055
0.201
0.292
0.361
3.649
597
3.38
3.47
Luis Garcia +
Career
63
6
352.0
1440
0.226
0.275
0.397
0.206
1.753
0.078
0.253
0.288
0.360
3.250
598
3.41
3.61
John Brebbia +
Career
16
265
286.0
1198
0.234
0.296
0.386
0.213
1.651
0.070
0.256
0.292
0.351
3.655
599
3.47
3.37
Pitcher
Team
GS
GR
IP
BFP
BA
BABIP
SA
HA
PF
BBA
KA
OBA
TBA
K/W
TPP
QofP
ERA
Xzavion Curry +
Career
2
13
38.2
166
0.257
0.289
0.349
0.235
1.359
0.078
0.133
0.319
0.319
1.692
599
3.48
3.26
Erik Swanson +
Career
11
144
184.1
746
0.215
0.255
0.406
0.198
1.885
0.063
0.272
0.269
0.374
4.319
599
3.48
3.91
Mychal Givens +
Career
1
424
461.2
1913
0.218
0.283
0.368
0.191
1.690
0.100
0.282
0.305
0.323
2.822
601
3.39
3.47
Jeff Lindgren +
Career
0
1
5.0
21
0.222
0.222
0.389
0.190
1.750
0.143
0
0.333
0.333
0.000
601
3.34
7.20
Yimi Garcia +
Career
1
328
319.0
1304
0.221
0.260
0.395
0.202
1.787
0.060
0.255
0.275
0.360
4.269
602
3.47
3.70
Blake Snell *
Career
171
0
874.2
3648
0.221
0.296
0.364
0.195
1.645
0.107
0.290
0.304
0.321
2.720
602
3.43
3.46
Brent Suter *
Career
39
183
430.1
1780
0.248
0.290
0.394
0.229
1.588
0.062
0.207
0.298
0.364
3.345
602
3.43
3.39
JT Chargois +
Career
3
173
164.2
672
0.230
0.287
0.381
0.201
1.659
0.091
0.246
0.311
0.333
2.705
603
3.29
3.50
Clay Holmes +
Career
4
201
236.2
1037
0.221
0.293
0.308
0.189
1.393
0.116
0.244
0.330
0.263
2.108
603
3.48
3.99
James Paxton *
Career
142
0
780.2
3239
0.239
0.306
0.381
0.218
1.593
0.074
0.268
0.295
0.348
3.613
604
3.46
3.60
Daniel Bard +
Career
10
364
425.1
1808
0.213
0.269
0.341
0.181
1.604
0.116
0.245
0.314
0.291
2.120
605
3.43
3.53
Chris Bassitt +
Career
136
13
819.1
3420
0.231
0.275
0.367
0.208
1.589
0.074
0.217
0.300
0.330
2.917
605
3.48
3.44
Ryan Thompson +
Career
1
123
118.0
495
0.235
0.281
0.383
0.214
1.632
0.071
0.218
0.297
0.349
3.086
605
3.52
3.89
Dauri Moreta +
Career
1
64
70.0
284
0.189
0.217
0.394
0.165
2.085
0.099
0.289
0.278
0.345
2.929
606
3.47
3.73
Marcus Stroman +
Career
211
6
1246.0
5157
0.251
0.298
0.375
0.231
1.495
0.068
0.202
0.304
0.345
2.963
606
3.43
3.54
Justin Bruihl *
Career
2
57
58.2
242
0.248
0.267
0.393
0.219
1.585
0.066
0.153
0.310
0.347
2.313
607
3.31
3.68
Madison Bumgarner *
Career
355
3
2209.1
9098
0.240
0.288
0.394
0.221
1.639
0.060
0.228
0.290
0.362
3.805
607
3.46
3.47
Adam Cimber +
Career
0
319
296.1
1233
0.251
0.292
0.379
0.227
1.507
0.060
0.181
0.310
0.342
3.014
608
3.40
3.25
Ryne Stanek +
Career
56
249
317.0
1340
0.211
0.272
0.356
0.182
1.693
0.125
0.281
0.312
0.308
2.238
609
3.49
3.44
Seth Lugo +
Career
46
237
536.1
2225
0.240
0.293
0.385
0.218
1.606
0.067
0.245
0.294
0.350
3.689
610
3.47
3.52
Pitcher
Team
GS
GR
IP
BFP
BA
BABIP
SA
HA
PF
BBA
KA
OBA
TBA
K/W
TPP
QofP
ERA
Jonathan Loáisiga +
Career
11
135
201.1
846
0.237
0.294
0.352
0.212
1.486
0.083
0.235
0.305
0.314
2.843
611
3.48
3.53
Joe LaSorsa *
Career
0
2
4.1
20
0.188
0.231
0.250
0.150
1.333
0.150
0.150
0.350
0.200
1.000
612
3.65
2.08
Colin Poche *
Career
0
142
133.0
550
0.201
0.241
0.379
0.176
1.887
0.095
0.276
0.284
0.333
2.923
613
3.53
3.92
Tommy Kahnle +
Career
0
300
292.1
1231
0.217
0.291
0.354
0.188
1.634
0.110
0.292
0.305
0.308
2.647
614
3.50
3.76
Chris Martin +
Career
0
287
268.2
1103
0.259
0.322
0.395
0.247
1.522
0.033
0.249
0.287
0.375
7.639
614
3.53
3.75
Cole Sulser +
Career
0
128
131.2
553
0.230
0.295
0.377
0.203
1.634
0.112
0.259
0.315
0.331
2.306
614
3.47
3.83
Johnny Cueto +
Career
354
2
2193.2
9112
0.246
0.288
0.393
0.223
1.595
0.068
0.199
0.304
0.356
2.923
615
3.46
3.46
Ranger Suárez *
Career
49
68
353.2
1489
0.250
0.302
0.379
0.225
1.516
0.081
0.208
0.312
0.341
2.562
616
3.48
3.28
Merrill Kelly +
Career
109
0
643.2
2652
0.242
0.283
0.405
0.222
1.672
0.072
0.215
0.298
0.371
2.974
617
3.50
3.83
Tim Mayza *
Career
0
276
227.0
949
0.240
0.304
0.384
0.218
1.599
0.077
0.258
0.302
0.349
3.356
617
3.53
3.77
Jacob Webb +
Career
0
85
84.2
356
0.233
0.283
0.388
0.208
1.662
0.093
0.230
0.309
0.346
2.485
617
3.51
2.55
Dylan Coleman +
Career
0
78
79.1
343
0.205
0.261
0.319
0.172
1.559
0.131
0.242
0.321
0.268
1.844
618
3.54
3.63
George Kirby +
Career
37
0
204.2
843
0.265
0.324
0.397
0.251
1.500
0.033
0.230
0.293
0.377
6.929
618
3.53
3.43
Yohan Ramirez +
Career
0
87
107.1
464
0.196
0.239
0.332
0.162
1.693
0.129
0.246
0.325
0.274
1.900
619
3.52
3.35
Tim Hill *
Career
0
300
237.0
1001
0.243
0.285
0.372
0.217
1.530
0.075
0.200
0.314
0.332
2.667
620
3.51
3.84
Matt Strahm *
Career
33
190
346.0
1449
0.231
0.288
0.390
0.207
1.687
0.075
0.261
0.300
0.349
3.468
622
3.56
3.72
Pablo López +
Career
107
0
588.1
2432
0.240
0.292
0.402
0.218
1.674
0.067
0.239
0.301
0.365
3.543
624
3.53
3.98
Domingo Acevedo +
Career
0
89
88.0
357
0.231
0.254
0.431
0.210
1.867
0.064
0.207
0.286
0.392
3.217
625
3.53
4.09
Adbert Alzolay +
Career
27
40
200.2
821
0.224
0.268
0.410
0.202
1.831
0.076
0.263
0.287
0.370
3.484
625
3.55
4.17
Collin McHugh +
Career
127
196
958.0
3995
0.247
0.304
0.393
0.225
1.589
0.067
0.234
0.303
0.358
3.485
625
3.55
3.66
Pitcher
Team
GS
GR
IP
BFP
BA
BABIP
SA
HA
PF
BBA
KA
OBA
TBA
K/W
TPP
QofP
ERA
Miles Mikolas +
Career
128
28
797.2
3293
0.253
0.284
0.396
0.235
1.565
0.049
0.181
0.295
0.367
3.725
625
3.55
3.70
Emilio Pagán +
Career
0
326
357.0
1459
0.217
0.261
0.427
0.199
1.966
0.069
0.285
0.275
0.392
4.119
625
3.65
3.86
Justin Steele *
Career
45
11
244.0
1031
0.237
0.297
0.360
0.210
1.516
0.090
0.236
0.312
0.319
2.613
625
3.55
3.28
Alex Wood *
Career
197
51
1151.0
4826
0.251
0.308
0.380
0.227
1.517
0.068
0.227
0.308
0.344
3.331
625
3.53
3.71
Tristan Beck +
Career
0
11
27.0
109
0.243
0.270
0.437
0.229
1.800
0.037
0.220
0.284
0.413
6.000
626
3.59
4.00
Brad Hand *
Career
43
501
741.1
3132
0.233
0.292
0.376
0.205
1.610
0.091
0.241
0.310
0.330
2.658
627
3.55
3.63
Alex Colomé +
Career
19
431
539.0
2273
0.239
0.285
0.363
0.214
1.519
0.083
0.210
0.305
0.325
2.537
629
3.58
3.36
Nestor Cortes *
Career
55
48
389.2
1609
0.230
0.272
0.406
0.210
1.766
0.075
0.252
0.291
0.371
3.375
629
3.63
3.83
José Urquidy +
Career
66
3
369.2
1510
0.238
0.260
0.423
0.221
1.778
0.054
0.201
0.283
0.393
3.707
630
3.62
3.85
Alex Lange +
Career
0
132
123.2
533
0.212
0.292
0.332
0.182
1.567
0.113
0.293
0.311
0.285
2.600
632
3.67
3.42
Drew Smith +
Career
1
133
144.0
594
0.231
0.273
0.409
0.207
1.772
0.082
0.244
0.303
0.367
2.959
634
3.59
3.31
Will Smith *
Career
17
518
575.2
2400
0.230
0.299
0.392
0.205
1.704
0.089
0.288
0.300
0.350
3.239
634
3.61
3.56
Trey Wingenter +
Career
1
78
74.1
321
0.194
0.277
0.328
0.162
1.692
0.128
0.324
0.315
0.274
2.537
635
3.66
5.33
Jake Cousins +
Career
0
51
52.2
229
0.195
0.287
0.324
0.157
1.667
0.162
0.314
0.345
0.262
1.946
636
3.57
3.08
Kirby Yates +
Career
0
321
309.2
1306
0.215
0.296
0.370
0.191
1.719
0.089
0.331
0.296
0.328
3.724
636
3.70
3.57
Richard Bleier *
Career
2
325
319.2
1326
0.271
0.299
0.398
0.253
1.469
0.039
0.138
0.305
0.371
3.519
637
3.56
3.24
Pete Fairbanks +
Career
2
130
126.0
541
0.227
0.326
0.335
0.201
1.477
0.098
0.316
0.307
0.298
3.226
637
3.73
3.29
Aaron Loup *
Career
2
551
480.2
2039
0.245
0.305
0.363
0.217
1.482
0.073
0.219
0.314
0.321
3.020
637
3.58
3.24
Kyle Nelson *
Career
1
80
70.1
305
0.237
0.295
0.372
0.207
1.571
0.098
0.220
0.325
0.325
2.233
639
3.66
3.84
Zach Pop +
Career
0
100
107.1
459
0.256
0.308
0.372
0.231
1.453
0.074
0.196
0.327
0.336
2.647
639
3.64
3.94
Pitcher
Team
GS
GR
IP
BFP
BA
BABIP
SA
HA
PF
BBA
KA
OBA
TBA
K/W
TPP
QofP
ERA
Brooks Raley *
Career
5
173
181.1
772
0.225
0.284
0.372
0.199
1.649
0.080
0.266
0.304
0.329
3.306
639
3.70
4.47
Hayden Wesneski +
Career
13
3
80.2
333
0.230
0.251
0.414
0.210
1.800
0.057
0.207
0.282
0.378
3.632
639
3.68
3.68
Jeurys Familia +
Career
1
560
555.2
2392
0.237
0.306
0.354
0.207
1.490
0.111
0.241
0.326
0.308
2.169
640
3.63
3.58
Danny Coulombe *
Career
1
220
215.0
901
0.239
0.294
0.379
0.212
1.586
0.095
0.234
0.314
0.336
2.453
641
3.61
3.73
Rich Hill *
Career
233
129
1324.1
5562
0.230
0.284
0.384
0.204
1.667
0.090
0.244
0.308
0.340
2.694
643
3.65
3.87
Anthony Bass +
Career
19
363
524.2
2198
0.245
0.281
0.394
0.220
1.611
0.086
0.189
0.310
0.354
2.201
645
3.64
3.91
Lance Lynn +
Career
297
24
1772.2
7504
0.242
0.302
0.385
0.217
1.587
0.082
0.239
0.310
0.345
2.893
645
3.68
3.64
Jordan Montgomery *
Career
120
1
632.1
2651
0.247
0.295
0.397
0.227
1.607
0.067
0.226
0.300
0.366
3.384
645
3.72
3.89
Joe Musgrove +
Career
152
26
900.1
3756
0.242
0.292
0.409
0.220
1.690
0.062
0.238
0.298
0.372
3.870
645
3.69
3.82
Brad Boxberger +
Career
0
501
472.1
2002
0.216
0.281
0.365
0.185
1.692
0.115
0.288
0.312
0.313
2.498
646
3.65
3.51
Jared Shuster *
Career
6
0
30.2
130
0.202
0.230
0.330
0.169
1.636
0.146
0.162
0.323
0.277
1.105
646
3.64
4.99
Liam Hendriks +
Career
44
431
649.0
2704
0.248
0.316
0.397
0.229
1.602
0.059
0.269
0.294
0.366
4.572
647
3.71
3.83
Connor Overton +
Career
10
8
59.1
242
0.251
0.274
0.400
0.223
1.593
0.095
0.157
0.318
0.355
1.652
647
3.48
4.85
Jeffrey Springs *
Career
30
108
280.2
1178
0.237
0.301
0.399
0.215
1.688
0.079
0.273
0.296
0.362
3.462
647
3.74
3.40
Alex Vesia *
Career
0
126
112.2
492
0.211
0.300
0.346
0.181
1.640
0.124
0.323
0.313
0.297
2.607
647
3.80
3.43
Sam Moll *
Career
0
99
82.0
358
0.218
0.274
0.340
0.184
1.561
0.120
0.237
0.332
0.288
1.977
648
3.72
4.06
Edward Cabrera +
Career
34
0
161.0
683
0.203
0.253
0.372
0.171
1.829
0.132
0.268
0.327
0.313
2.033
649
3.68
3.97
Domingo Tapia +
Career
0
64
72.1
315
0.238
0.282
0.364
0.203
1.531
0.137
0.178
0.346
0.311
1.302
650
3.66
3.98
Aaron Civale +
Career
66
0
370.2
1514
0.246
0.281
0.426
0.226
1.734
0.059
0.214
0.295
0.392
3.640
651
3.66
3.98
Josh Staumont +
Career
1
168
168.1
729
0.221
0.291
0.348
0.188
1.577
0.130
0.262
0.331
0.296
2.011
651
3.71
4.01
Pitcher
Team
GS
GR
IP
BFP
BA
BABIP
SA
HA
PF
BBA
KA
OBA
TBA
K/W
TPP
QofP
ERA
Noah Syndergaard +
Career
156
2
908.0
3759
0.252
0.314
0.389
0.233
1.544
0.055
0.242
0.296
0.360
4.417
651
3.71
3.65
Julio Teheran +
Career
239
4
1413.2
5894
0.237
0.271
0.400
0.211
1.689
0.081
0.206
0.304
0.357
2.541
651
3.67
3.78
Carlos Carrasco +
Career
243
47
1484.1
6156
0.252
0.311
0.411
0.231
1.635
0.064
0.249
0.303
0.378
3.873
652
3.69
3.92
Brandon Hughes *
Career
0
73
70.2
297
0.205
0.247
0.391
0.178
1.906
0.098
0.286
0.300
0.340
2.931
653
3.76
3.57
Taj Bradley +
Career
7
0
35.0
145
0.248
0.345
0.406
0.228
1.636
0.055
0.331
0.290
0.372
6.000
654
3.71
3.60
Michael Fulmer +
Career
89
143
643.1
2700
0.251
0.293
0.392
0.227
1.562
0.074
0.200
0.313
0.354
2.692
654
3.68
3.99
Tyler Glasnow +
Career
69
39
419.1
1754
0.220
0.294
0.390
0.196
1.770
0.102
0.302
0.303
0.346
2.961
654
3.76
3.99
Joel Payamps +
Career
1
108
141.1
591
0.250
0.288
0.397
0.228
1.585
0.069
0.196
0.306
0.362
2.829
654
3.72
3.18
Alex Cobb +
Career
214
0
1229.2
5163
0.255
0.301
0.390
0.233
1.527
0.070
0.200
0.311
0.356
2.856
655
3.72
3.78
Yerry De Los Santos +
Career
0
27
26.1
115
0.220
0.271
0.360
0.191
1.636
0.104
0.235
0.304
0.313
2.250
655
3.85
4.78
Fernando Cruz +
Career
2
27
34.1
154
0.224
0.333
0.336
0.195
1.500
0.117
0.312
0.318
0.292
2.667
656
3.94
4.19
Caleb Ferguson *
Career
7
151
168.1
719
0.223
0.292
0.369
0.196
1.652
0.096
0.281
0.313
0.324
2.928
658
3.80
3.42
Dylan Cease +
Career
103
0
549.0
2337
0.221
0.286
0.378
0.194
1.705
0.106
0.279
0.310
0.331
2.640
659
3.80
3.69
Drey Jameson +
Career
7
5
48.1
204
0.243
0.295
0.387
0.216
1.591
0.103
0.230
0.324
0.343
2.238
659
3.71
2.42
A.J. Puk *
Career
0
100
106.2
462
0.238
0.319
0.361
0.210
1.515
0.080
0.275
0.316
0.318
3.432
659
3.80
3.46
Brennan Bernardino *
Career
0
17
20.0
87
0.253
0.290
0.367
0.230
1.450
0.069
0.184
0.310
0.333
2.667
660
3.86
2.70
Eli Morgan +
Career
19
71
181.1
742
0.234
0.269
0.443
0.217
1.888
0.055
0.245
0.280
0.410
4.439
660
3.80
4.12
Jimmy Cordero +
Career
1
105
107.1
461
0.241
0.290
0.366
0.215
1.515
0.085
0.200
0.321
0.325
2.359
661
3.80
4.28
John Curtiss +
Career
5
82
99.2
419
0.243
0.288
0.405
0.222
1.667
0.069
0.224
0.301
0.370
3.241
661
3.82
3.79
Patrick Sandoval *
Career
67
7
370.1
1589
0.239
0.293
0.369
0.212
1.543
0.096
0.227
0.315
0.327
2.368
661
3.80
3.77
Pitcher
Team
GS
GR
IP
BFP
BA
BABIP
SA
HA
PF
BBA
KA
OBA
TBA
K/W
TPP
QofP
ERA
Austin Warren +
Career
0
32
38.0
160
0.253
0.292
0.418
0.231
1.649
0.063
0.194
0.300
0.381
3.100
661
3.77
3.55
Connor Brogdon +
Career
2
137
142.0
594
0.233
0.277
0.403
0.210
1.728
0.079
0.241
0.295
0.364
3.043
663
3.81
3.55
Michael Lorenzen +
Career
53
269
624.1
2657
0.244
0.287
0.387
0.216
1.585
0.095
0.200
0.322
0.342
2.103
664
3.75
4.02
Kodai Senga +
Career
11
0
57.2
251
0.219
0.296
0.363
0.187
1.660
0.143
0.291
0.331
0.311
2.028
664
3.84
3.75
Grant Anderson +
Career
0
3
4.2
19
0.294
0.500
0.353
0.263
1.200
0.053
0.421
0.316
0.316
8.000
666
3.40
3.86
Domingo Germán +
Career
81
22
474.2
1980
0.227
0.263
0.423
0.207
1.863
0.074
0.246
0.290
0.386
3.342
666
3.89
4.29
Adam Ottavino +
Career
3
622
650.0
2754
0.232
0.306
0.360
0.201
1.554
0.102
0.273
0.317
0.313
2.663
666
3.74
3.48
Génesis Cabrera *
Career
2
163
180.1
786
0.218
0.272
0.361
0.184
1.655
0.123
0.240
0.327
0.305
1.948
667
3.82
4.04
Ryan Sherriff *
Career
0
49
51.0
222
0.242
0.289
0.351
0.212
1.447
0.086
0.185
0.329
0.306
2.158
667
3.82
3.53
Ross Stripling +
Career
109
104
704.1
2929
0.251
0.291
0.429
0.234
1.708
0.058
0.221
0.295
0.399
3.834
667
3.84
3.94
Michael Kopech +
Career
45
40
271.2
1134
0.209
0.250
0.389
0.183
1.856
0.101
0.266
0.298
0.340
2.626
668
3.83
3.81
Nick Wittgren +
Career
1
292
308.1
1299
0.251
0.295
0.421
0.227
1.678
0.069
0.219
0.306
0.381
3.156
670
3.80
3.97
Lucas Giolito +
Career
158
2
903.2
3776
0.231
0.279
0.412
0.207
1.781
0.089
0.251
0.305
0.369
2.824
671
3.83
4.28
Cal Quantrill +
Career
86
38
530.1
2229
0.252
0.283
0.396
0.228
1.575
0.067
0.181
0.309
0.359
2.687
671
3.80
3.77
Eduardo Rodriguez *
Career
181
6
1015.1
4303
0.249
0.305
0.400
0.225
1.607
0.080
0.240
0.311
0.362
2.997
671
3.84
4.02
Jameson Taillon +
Career
153
0
830.0
3470
0.254
0.300
0.420
0.234
1.653
0.060
0.216
0.302
0.387
3.606
672
3.84
4.00
JP Sears *
Career
23
6
134.1
552
0.243
0.271
0.418
0.221
1.721
0.071
0.201
0.306
0.380
2.846
673
3.78
4.02
Alex Claudio *
Career
2
354
348.0
1471
0.267
0.304
0.400
0.243
1.500
0.065
0.169
0.317
0.365
2.621
674
3.79
3.59
Andre Pallante +
Career
10
56
130.0
551
0.272
0.314
0.390
0.245
1.437
0.089
0.171
0.338
0.352
1.918
674
3.73
3.39
Zach Plesac +
Career
83
1
466.2
1952
0.249
0.275
0.431
0.231
1.729
0.063
0.184
0.302
0.399
2.919
674
3.88
4.20
Pitcher
Team
GS
GR
IP
BFP
BA
BABIP
SA
HA
PF
BBA
KA
OBA
TBA
K/W
TPP
QofP
ERA
Taijuan Walker +
Career
176
4
962.1
4043
0.240
0.278
0.402
0.217
1.672
0.077
0.212
0.305
0.362
2.744
674
3.85
3.97
Ryan Yarbrough *
Career
62
75
606.0
2546
0.254
0.288
0.418
0.233
1.648
0.054
0.189
0.307
0.384
3.486
675
3.85
4.41
Kevin Gausman +
Career
241
39
1434.0
6021
0.257
0.317
0.412
0.236
1.605
0.065
0.246
0.306
0.379
3.773
679
3.87
3.86
Lucas Sims +
Career
14
127
216.0
924
0.220
0.283
0.403
0.187
1.832
0.113
0.277
0.320
0.343
2.462
679
3.83
4.83
Nathan Eovaldi +
Career
233
19
1338.0
5660
0.263
0.311
0.411
0.242
1.562
0.065
0.201
0.314
0.378
3.073
680
3.86
4.04
Will Vest +
Career
2
108
121.0
519
0.257
0.320
0.361
0.224
1.405
0.092
0.222
0.328
0.314
2.396
680
3.75
4.39
Sam Hentges *
Career
12
87
142.0
609
0.252
0.325
0.376
0.225
1.489
0.095
0.248
0.325
0.335
2.603
681
3.87
4.44
Jake Bird +
Career
0
67
88.0
379
0.240
0.293
0.378
0.211
1.575
0.095
0.224
0.322
0.332
2.361
682
3.89
4.09
J.P. France +
Career
6
0
34.0
141
0.231
0.242
0.438
0.213
1.900
0.064
0.206
0.284
0.404
3.222
682
3.98
3.44
Matt Bush +
Career
6
208
208.1
887
0.223
0.266
0.387
0.200
1.734
0.081
0.254
0.292
0.346
3.125
683
4.01
3.63
Sean Manaea *
Career
162
10
926.1
3884
0.251
0.293
0.421
0.230
1.677
0.064
0.219
0.305
0.386
3.396
683
3.91
4.15
Jay Jackson +
Career
1
62
63.1
269
0.210
0.279
0.389
0.178
1.854
0.123
0.320
0.309
0.331
2.606
684
3.88
3.98
José Berríos +
Career
191
1
1095.0
4636
0.248
0.299
0.406
0.224
1.637
0.072
0.232
0.312
0.367
3.225
685
3.92
4.20
Jaime Barria +
Career
59
55
419.1
1754
0.247
0.273
0.434
0.225
1.752
0.076
0.186
0.310
0.395
2.451
686
3.90
3.88
Logan Allen *
Career
8
0
45.2
197
0.264
0.336
0.401
0.244
1.521
0.066
0.239
0.310
0.371
3.615
687
4.00
2.76
Mike Brosseau +
Career
0
10
9.2
41
0.211
0.171
0.447
0.195
2.125
0.049
0.024
0.268
0.415
0.500
688
4.24
2.79
Charlie Morton +
Career
334
1
1866.1
7991
0.249
0.307
0.384
0.220
1.541
0.084
0.222
0.324
0.339
2.652
688
3.87
4.03
Denyi Reyes +
Career
2
7
15.0
63
0.271
0.304
0.407
0.254
1.500
0.063
0.175
0.317
0.381
2.750
688
3.92
4.20
Josh Taylor *
Career
2
136
120.0
522
0.248
0.342
0.376
0.218
1.518
0.102
0.297
0.331
0.331
2.925
689
3.94
4.35
Huascar Brazoban +
Career
0
53
62.2
276
0.241
0.335
0.341
0.203
1.411
0.134
0.268
0.351
0.286
2.000
690
3.85
3.30
Pitcher
Team
GS
GR
IP
BFP
BA
BABIP
SA
HA
PF
BBA
KA
OBA
TBA
K/W
TPP
QofP
ERA
Tommy Hunter +
Career
76
430
914.2
3818
0.261
0.286
0.427
0.243
1.634
0.054
0.167
0.305
0.396
3.077
690
3.92
4.04
Wander Suero +
Career
0
189
192.0
816
0.243
0.305
0.403
0.216
1.659
0.086
0.254
0.319
0.358
2.957
691
3.92
4.73
Wandy Peralta *
Career
1
349
317.0
1363
0.245
0.284
0.375
0.214
1.531
0.104
0.194
0.327
0.328
1.859
692
3.90
3.97
Jake Diekman *
Career
0
622
533.0
2362
0.221
0.308
0.341
0.185
1.539
0.132
0.287
0.336
0.285
2.170
693
3.98
3.97
Michael Wacha +
Career
216
21
1221.2
5166
0.255
0.299
0.415
0.231
1.629
0.075
0.210
0.312
0.376
2.782
693
3.93
4.00
Matt Barnes +
Career
3
450
453.0
1961
0.236
0.321
0.373
0.206
1.582
0.107
0.294
0.322
0.326
2.743
694
3.99
4.13
Kyle Finnegan +
Career
0
183
181.0
774
0.241
0.298
0.398
0.213
1.648
0.103
0.247
0.322
0.351
2.388
694
3.95
3.58
Dinelson Lamet +
Career
58
57
352.1
1514
0.223
0.300
0.393
0.194
1.759
0.105
0.304
0.314
0.341
2.893
695
4.01
4.47
Garrett Cleavinger *
Career
1
54
53.2
228
0.214
0.273
0.398
0.184
1.857
0.110
0.298
0.307
0.342
2.720
697
3.97
3.52
Anthony DeSclafani +
Career
163
10
913.1
3836
0.259
0.300
0.425
0.236
1.643
0.063
0.209
0.306
0.388
3.300
699
3.94
4.11
Joe Kelly +
Career
81
346
786.1
3398
0.250
0.302
0.376
0.221
1.503
0.095
0.205
0.328
0.332
2.154
700
3.98
3.95
Kyle Wright +
Career
49
7
269.0
1155
0.244
0.289
0.392
0.216
1.606
0.096
0.219
0.326
0.346
2.279
701
4.00
4.25
Trevor Gott +
Career
0
219
212.1
913
0.244
0.284
0.396
0.217
1.621
0.083
0.209
0.315
0.352
2.513
702
4.02
4.62
Spencer Patton +
Career
0
105
109.1
468
0.232
0.280
0.395
0.203
1.705
0.100
0.239
0.318
0.346
2.383
702
4.02
5.19
Trevor Rogers *
Career
59
0
286.0
1236
0.247
0.322
0.396
0.219
1.601
0.089
0.260
0.320
0.351
2.918
702
4.02
4.12
Justin Garza +
Career
0
30
38.1
167
0.229
0.272
0.389
0.198
1.697
0.126
0.222
0.323
0.335
1.762
703
4.04
4.23
Jon Gray +
Career
187
1
1030.1
4360
0.252
0.309
0.414
0.226
1.647
0.078
0.240
0.315
0.372
3.086
703
3.97
4.35
Adrian Houser +
Career
82
30
459.1
1964
0.252
0.293
0.384
0.223
1.526
0.094
0.184
0.327
0.340
1.957
703
3.95
3.94
Kendall Graveman +
Career
80
158
611.1
2592
0.260
0.294
0.404
0.236
1.553
0.075
0.175
0.323
0.366
2.340
704
3.97
3.97
Fernando Abad *
Career
6
397
351.0
1496
0.252
0.288
0.407
0.226
1.612
0.084
0.194
0.318
0.364
2.320
705
3.99
3.82
Pitcher
Team
GS
GR
IP
BFP
BA
BABIP
SA
HA
PF
BBA
KA
OBA
TBA
K/W
TPP
QofP
ERA
Jesús Luzardo *
Career
58
16
340.1
1436
0.241
0.300
0.428
0.216
1.777
0.086
0.264
0.310
0.384
3.081
705
4.02
4.42
Shelby Miller +
Career
132
58
804.0
3456
0.250
0.292
0.397
0.222
1.585
0.095
0.194
0.323
0.351
2.036
705
3.99
4.16
Erasmo Ramírez +
Career
94
205
795.0
3332
0.254
0.277
0.422
0.231
1.666
0.063
0.180
0.306
0.384
2.844
705
3.98
4.28
Ryan Brasier +
Career
1
228
218.2
918
0.248
0.298
0.407
0.223
1.639
0.075
0.237
0.305
0.366
3.159
706
3.98
4.45
Sam Long *
Career
11
44
106.0
448
0.236
0.264
0.425
0.212
1.800
0.078
0.196
0.301
0.382
2.514
708
4.07
4.25
Joey Lucchesi *
Career
71
4
360.0
1516
0.248
0.298
0.429
0.223
1.731
0.079
0.241
0.308
0.386
3.050
708
4.00
4.25
Keegan Thompson +
Career
23
53
189.2
819
0.232
0.272
0.393
0.201
1.697
0.107
0.219
0.322
0.342
2.034
708
4.05
3.70
Matt Brash +
Career
5
64
74.2
336
0.262
0.408
0.339
0.223
1.293
0.128
0.321
0.369
0.289
2.512
710
3.99
4.58
Pierce Johnson +
Career
2
163
161.0
694
0.238
0.316
0.404
0.207
1.694
0.118
0.281
0.327
0.352
2.378
710
4.03
4.42
Robbie Ray *
Career
222
4
1228.0
5213
0.235
0.305
0.417
0.208
1.772
0.100
0.289
0.315
0.368
2.894
710
4.04
3.96
Keynan Middleton +
Career
1
175
164.0
694
0.246
0.297
0.413
0.218
1.675
0.099
0.235
0.324
0.365
2.362
711
3.97
3.68
Lucas Luetge *
Career
1
226
228.1
992
0.261
0.323
0.381
0.232
1.461
0.086
0.224
0.329
0.339
2.612
712
4.04
3.67
Phil Bickford +
Career
0
141
140.1
587
0.234
0.288
0.432
0.210
1.846
0.080
0.279
0.302
0.387
3.489
713
4.06
4.75
Louie Varland +
Career
13
0
73.0
302
0.253
0.279
0.470
0.235
1.859
0.060
0.215
0.301
0.437
3.611
713
4.07
4.19
Jonathan Hernández +
Career
2
88
99.2
435
0.238
0.292
0.370
0.202
1.557
0.113
0.230
0.333
0.315
2.041
714
4.01
3.97
Trevor Richards +
Career
56
144
449.0
1924
0.241
0.297
0.414
0.213
1.716
0.099
0.253
0.319
0.365
2.545
714
4.06
4.37
Nabil Crismatt +
Career
1
106
167.0
715
0.259
0.308
0.412
0.234
1.593
0.073
0.213
0.322
0.372
2.923
715
4.07
3.83
Kevin Ginkel +
Career
0
130
125.1
540
0.245
0.306
0.407
0.217
1.658
0.102
0.243
0.326
0.359
2.382
715
4.08
4.02
Germán Márquez +
Career
173
3
1016.0
4296
0.256
0.306
0.432
0.233
1.686
0.070
0.229
0.311
0.393
3.255
715
4.06
4.41
Konnor Pilkington *
Career
11
5
60.0
266
0.235
0.277
0.357
0.203
1.519
0.124
0.195
0.335
0.308
1.576
715
4.17
3.75
Pitcher
Team
GS
GR
IP
BFP
BA
BABIP
SA
HA
PF
BBA
KA
OBA
TBA
K/W
TPP
QofP
ERA
José Cisnero +
Career
0
217
222.0
979
0.243
0.306
0.373
0.207
1.537
0.116
0.231
0.339
0.319
1.982
717
4.06
3.53
Hunter Greene +
Career
36
0
187.2
798
0.227
0.301
0.419
0.202
1.845
0.091
0.316
0.310
0.372
3.452
717
4.15
4.27
Drew Smyly *
Career
168
83
1009.1
4236
0.248
0.290
0.435
0.226
1.753
0.073
0.231
0.304
0.397
3.168
718
4.10
4.07
Tyler Anderson *
Career
152
6
860.0
3615
0.257
0.292
0.438
0.233
1.705
0.069
0.199
0.309
0.397
2.884
719
4.04
4.26
Ian Kennedy +
Career
290
202
1898.0
8071
0.249
0.291
0.430
0.223
1.723
0.080
0.219
0.313
0.385
2.748
719
4.08
4.15
Phil Maton +
Career
1
301
310.2
1341
0.246
0.316
0.409
0.217
1.667
0.087
0.265
0.323
0.362
3.060
720
4.11
4.23
Wade Miley *
Career
293
7
1659.2
7115
0.265
0.306
0.415
0.239
1.564
0.080
0.183
0.326
0.374
2.280
720
4.06
4.12
Spencer Turnbull +
Career
60
1
302.1
1313
0.252
0.312
0.384
0.222
1.524
0.091
0.213
0.333
0.339
2.353
721
4.10
4.55
Eduardo Salazar +
Career
0
5
7.1
33
0.300
0.346
0.367
0.273
1.222
0.061
0.121
0.364
0.333
2.000
722
4.11
7.36
Chase Anderson +
Career
187
18
989.1
4151
0.250
0.281
0.442
0.225
1.767
0.080
0.200
0.315
0.397
2.497
723
4.05
4.18
Mike Baumann +
Career
4
40
77.0
329
0.264
0.308
0.414
0.237
1.564
0.091
0.191
0.337
0.371
2.100
723
4.05
5.14
Brady Singer +
Career
75
3
406.0
1743
0.261
0.319
0.406
0.234
1.559
0.077
0.228
0.327
0.365
2.970
723
4.09
4.37
Tyler Mahle +
Career
122
1
635.2
2720
0.247
0.300
0.422
0.220
1.711
0.085
0.249
0.315
0.376
2.931
724
4.13
4.30
Griffin Jax +
Career
14
96
179.2
761
0.238
0.270
0.425
0.214
1.785
0.076
0.225
0.301
0.382
2.948
725
4.18
4.86
Jeff Brigham +
Career
4
71
102.0
427
0.232
0.271
0.427
0.204
1.839
0.098
0.248
0.314
0.375
2.524
726
4.07
4.32
Marco Gonzales *
Career
155
8
893.0
3769
0.263
0.291
0.436
0.242
1.658
0.063
0.176
0.313
0.402
2.794
726
4.13
4.14
Cole Irvin *
Career
68
17
417.2
1777
0.270
0.298
0.432
0.249
1.600
0.056
0.169
0.317
0.399
3.010
726
4.13
4.59
Jordan Weems +
Career
0
51
62.2
268
0.228
0.270
0.435
0.201
1.907
0.101
0.257
0.306
0.384
2.556
726
4.21
5.74
Dominic Leone +
Career
4
362
370.1
1590
0.253
0.312
0.415
0.223
1.642
0.096
0.242
0.323
0.367
2.510
727
4.09
3.74
Zach Davies +
Career
187
0
991.0
4212
0.260
0.290
0.421
0.233
1.622
0.080
0.175
0.320
0.378
2.188
728
4.09
4.15
Pitcher
Team
GS
GR
IP
BFP
BA
BABIP
SA
HA
PF
BBA
KA
OBA
TBA
K/W
TPP
QofP
ERA
Luis García +
Career
4
441
428.2
1891
0.252
0.312
0.369
0.220
1.464
0.106
0.218
0.336
0.322
2.055
729
4.17
4.07
Trevor May +
Career
26
298
417.1
1800
0.249
0.318
0.418
0.225
1.679
0.081
0.272
0.314
0.378
3.349
730
4.24
4.40
Andrew Heaney *
Career
137
11
765.0
3240
0.248
0.296
0.443
0.225
1.786
0.069
0.253
0.308
0.402
3.677
732
4.21
4.52
Josh Sborz +
Career
1
108
115.1
494
0.237
0.309
0.399
0.209
1.680
0.111
0.281
0.320
0.350
2.527
732
4.17
4.68
Jesse Chavez +
Career
85
514
1062.0
4531
0.262
0.307
0.430
0.238
1.641
0.074
0.215
0.318
0.390
2.913
733
4.16
4.33
Dane Dunning +
Career
67
10
358.2
1544
0.258
0.306
0.407
0.230
1.580
0.085
0.207
0.330
0.363
2.435
733
4.15
4.14
Cionel Pérez *
Career
0
136
129.1
568
0.250
0.300
0.384
0.217
1.537
0.118
0.215
0.338
0.333
1.821
733
4.15
3.76
George Soriano +
Career
0
4
10.0
47
0.268
0.306
0.293
0.234
1.091
0.085
0.128
0.340
0.255
1.500
734
4.37
2.70
Andrew Bellatti +
Career
1
93
93.2
404
0.232
0.306
0.395
0.200
1.704
0.114
0.282
0.319
0.342
2.478
735
4.17
3.75
Miguel Castro +
Career
4
357
408.1
1775
0.232
0.271
0.379
0.199
1.635
0.121
0.206
0.331
0.325
1.698
735
4.17
4.08
Trevor Stephan +
Career
0
137
153.1
661
0.240
0.310
0.413
0.213
1.723
0.088
0.283
0.312
0.368
3.224
735
4.25
3.40
Justin Lawrence +
Career
0
85
93.2
416
0.254
0.340
0.354
0.214
1.393
0.130
0.245
0.349
0.298
1.889
737
4.08
5.38
Anthony Misiewicz *
Career
0
126
111.2
477
0.273
0.334
0.440
0.249
1.613
0.071
0.233
0.325
0.403
3.265
737
4.15
4.51
Brad Keller +
Career
114
34
677.0
2938
0.262
0.301
0.386
0.231
1.473
0.101
0.172
0.341
0.340
1.698
738
4.13
4.25
Ryne Nelson +
Career
15
0
80.0
335
0.263
0.285
0.450
0.236
1.709
0.084
0.158
0.319
0.403
1.893
738
4.05
4.50
Yerry Rodríguez +
Career
0
5
5.0
22
0.250
0.235
0.400
0.227
1.600
0.091
0.091
0.318
0.364
1.000
738
4.39
3.60
Dennis Santana +
Career
1
141
147.2
651
0.241
0.295
0.366
0.204
1.519
0.118
0.214
0.343
0.310
1.805
738
4.16
5.18
Gregory Soto *
Career
7
206
228.2
1015
0.236
0.297
0.360
0.200
1.527
0.130
0.233
0.341
0.305
1.795
738
4.21
4.25
Zach Eflin +
Career
126
12
726.0
3062
0.264
0.301
0.450
0.245
1.702
0.055
0.202
0.308
0.416
3.657
739
4.21
4.35
Kyle Gibson +
Career
274
6
1580.2
6785
0.266
0.306
0.414
0.239
1.556
0.082
0.185
0.331
0.373
2.247
740
4.16
4.49
Pitcher
Team
GS
GR
IP
BFP
BA
BABIP
SA
HA
PF
BBA
KA
OBA
TBA
K/W
TPP
QofP
ERA
Jalen Beeks *
Career
17
107
265.2
1154
0.258
0.316
0.410
0.228
1.589
0.093
0.224
0.334
0.362
2.411
741
4.19
4.30
Matt Moore *
Career
164
126
1066.2
4627
0.251
0.297
0.414
0.222
1.649
0.098
0.210
0.327
0.365
2.153
741
4.22
4.38
David Peterson *
Career
51
10
261.0
1128
0.250
0.313
0.419
0.219
1.676
0.102
0.248
0.335
0.367
2.435
741
4.17
4.83
Luis Cessa +
Career
35
173
425.0
1805
0.258
0.286
0.439
0.234
1.697
0.078
0.183
0.319
0.398
2.348
743
4.21
4.43
Joe Mantiply *
Career
0
144
115.1
493
0.272
0.337
0.416
0.247
1.533
0.063
0.229
0.318
0.379
3.645
743
4.19
3.75
MacKenzie Gore *
Career
25
3
134.0
583
0.253
0.328
0.396
0.221
1.566
0.111
0.261
0.340
0.346
2.338
744
4.20
4.10
Kevin Herget +
Career
0
15
27.2
117
0.269
0.283
0.463
0.248
1.724
0.051
0.128
0.308
0.427
2.500
744
4.22
5.53
Enyel De Los Santos +
Career
3
117
141.2
608
0.247
0.306
0.432
0.215
1.748
0.095
0.248
0.327
0.377
2.603
745
4.17
4.51
Chasen Shreve *
Career
0
340
333.1
1433
0.231
0.275
0.425
0.201
1.840
0.111
0.253
0.318
0.370
2.283
745
4.25
3.94
Mason Thompson +
Career
0
79
80.1
352
0.256
0.294
0.388
0.224
1.519
0.097
0.176
0.335
0.341
1.824
746
4.24
3.59
Eric Lauer *
Career
111
8
592.2
2553
0.253
0.295
0.426
0.226
1.686
0.089
0.221
0.321
0.380
2.500
749
4.27
4.21
Zach Neal +
Career
6
27
89.0
365
0.274
0.267
0.494
0.266
1.804
0.019
0.110
0.288
0.479
5.714
751
4.30
5.06
Austin Pruitt +
Career
13
113
279.0
1182
0.270
0.296
0.446
0.250
1.652
0.054
0.170
0.311
0.414
3.141
751
4.28
4.65
Edwin Uceta +
Career
1
24
40.1
176
0.223
0.267
0.372
0.188
1.667
0.119
0.233
0.318
0.313
1.952
751
4.25
5.80
Roansy Contreras +
Career
30
4
154.1
667
0.247
0.286
0.424
0.220
1.714
0.097
0.199
0.322
0.378
2.046
752
4.32
4.49
Kevin Kelly +
Career
0
25
27.0
123
0.284
0.356
0.394
0.252
1.387
0.073
0.179
0.366
0.350
2.444
752
4.32
4.00
John King *
Career
0
79
114.1
502
0.286
0.331
0.395
0.263
1.379
0.062
0.165
0.339
0.363
2.677
752
4.30
4.17
José Quijada *
Career
0
118
108.2
484
0.213
0.283
0.408
0.178
1.919
0.138
0.306
0.337
0.341
2.209
752
4.37
4.89
Reid Detmers *
Career
40
0
200.1
867
0.252
0.309
0.403
0.223
1.601
0.090
0.232
0.328
0.356
2.577
753
4.29
4.49
Reynaldo López +
Career
97
104
639.2
2724
0.249
0.284
0.434
0.223
1.740
0.084
0.208
0.315
0.388
2.487
753
4.27
4.46
Pitcher
Team
GS
GR
IP
BFP
BA
BABIP
SA
HA
PF
BBA
KA
OBA
TBA
K/W
TPP
QofP
ERA
Packy Naughton *
Career
8
29
59.2
266
0.282
0.332
0.415
0.256
1.471
0.083
0.180
0.346
0.376
2.182
754
4.34
4.98
Yency Almonte +
Career
0
174
185.1
797
0.244
0.283
0.416
0.215
1.702
0.094
0.210
0.326
0.365
2.227
755
4.28
4.66
Deivi García +
Career
8
1
45.2
196
0.249
0.280
0.448
0.230
1.800
0.056
0.214
0.296
0.413
3.818
755
4.46
5.12
Garrett Hill +
Career
8
14
67.1
297
0.233
0.248
0.395
0.202
1.700
0.114
0.158
0.330
0.343
1.382
755
4.41
4.68
Devin Smeltzer *
Career
20
20
155.2
651
0.264
0.277
0.473
0.243
1.791
0.063
0.163
0.318
0.435
2.585
756
4.24
4.28
Patrick Corbin *
Career
273
18
1611.1
6920
0.268
0.320
0.437
0.245
1.628
0.070
0.218
0.321
0.398
3.105
757
4.31
4.33
Tayler Saucedo *
Career
0
48
42.2
186
0.259
0.299
0.422
0.231
1.628
0.081
0.188
0.328
0.376
2.333
759
4.34
4.85
Matt Manning +
Career
32
0
160.0
696
0.260
0.284
0.411
0.234
1.583
0.079
0.161
0.319
0.371
2.036
762
4.39
4.78
Cole Ragans *
Career
9
16
62.2
272
0.254
0.288
0.413
0.224
1.623
0.107
0.184
0.335
0.364
1.724
762
4.32
5.03
Chris Stratton +
Career
42
219
496.0
2145
0.267
0.321
0.422
0.238
1.583
0.092
0.214
0.333
0.377
2.335
762
4.28
4.45
Kyle Bradish +
Career
33
0
165.2
714
0.266
0.315
0.416
0.237
1.562
0.085
0.213
0.335
0.370
2.492
763
4.26
4.67
Matt Festa +
Career
1
86
91.1
392
0.232
0.278
0.447
0.202
1.924
0.105
0.253
0.319
0.388
2.415
763
4.33
4.43
Pablo Reyes +
Career
0
2
2.0
10
0.250
0.250
0.250
0.200
1.000
0.200
0
0.400
0.200
0.000
763
4.54
4.50
Tanner Scott *
Career
0
267
248.2
1116
0.234
0.336
0.359
0.195
1.532
0.141
0.305
0.351
0.299
2.166
763
4.34
4.42
Parker Mushinski *
Career
0
10
10.2
50
0.244
0.345
0.341
0.200
1.400
0.100
0.240
0.380
0.280
2.400
764
4.41
4.22
Reiss Knehr +
Career
6
14
46.1
206
0.224
0.250
0.388
0.184
1.737
0.131
0.160
0.345
0.320
1.222
765
4.33
5.24
Julian Merryweather +
Career
5
67
78.0
340
0.266
0.332
0.414
0.238
1.556
0.079
0.247
0.326
0.371
3.111
765
4.34
5.08
Dereck Rodríguez +
Career
35
20
231.2
996
0.251
0.273
0.445
0.226
1.769
0.081
0.168
0.316
0.400
2.062
765
4.39
4.23
Trevor Williams +
Career
130
41
776.0
3332
0.264
0.299
0.442
0.237
1.675
0.075
0.191
0.323
0.398
2.534
765
4.31
4.26
Bailey Falter *
Career
24
26
158.0
663
0.273
0.307
0.470
0.255
1.722
0.047
0.205
0.314
0.439
4.387
768
4.34
4.56
Pitcher
Team
GS
GR
IP
BFP
BA
BABIP
SA
HA
PF
BBA
KA
OBA
TBA
K/W
TPP
QofP
ERA
José Rodríguez +
Career
1
10
24.1
104
0.242
0.236
0.440
0.212
1.818
0.125
0.135
0.337
0.385
1.077
768
4.32
3.33
Josh Fleming *
Career
22
32
220.1
954
0.279
0.303
0.443
0.255
1.588
0.072
0.150
0.332
0.405
2.072
769
4.36
4.86
Lucas Erceg +
Career
0
8
10.0
46
0.237
0.360
0.395
0.196
1.667
0.152
0.283
0.370
0.326
1.857
770
4.43
4.50
Carlos Hernández +
Career
24
57
186.2
816
0.260
0.306
0.403
0.228
1.548
0.105
0.200
0.341
0.353
1.895
770
4.33
5.01
Carlos Estévez +
Career
0
347
328.1
1432
0.256
0.315
0.425
0.228
1.660
0.090
0.242
0.328
0.378
2.682
771
4.41
4.33
Kutter Crawford +
Career
17
17
116.0
494
0.259
0.305
0.448
0.237
1.726
0.075
0.233
0.316
0.409
3.108
773
4.42
5.20
Peyton Battenfield +
Career
6
1
34.2
146
0.256
0.270
0.474
0.233
1.853
0.082
0.185
0.315
0.432
2.250
774
4.39
5.19
Amir Garrett *
Career
14
304
322.0
1407
0.232
0.289
0.419
0.198
1.806
0.131
0.264
0.339
0.357
2.011
774
4.39
4.95
Johan Oviedo +
Career
38
14
208.0
939
0.244
0.287
0.385
0.211
1.581
0.109
0.191
0.337
0.333
1.755
774
4.54
4.33
Silvino Bracho +
Career
0
99
99.1
430
0.237
0.272
0.450
0.209
1.900
0.091
0.237
0.319
0.398
2.615
775
4.49
4.89
James Kaprielian +
Career
55
8
300.2
1306
0.244
0.278
0.433
0.214
1.775
0.099
0.202
0.325
0.381
2.047
775
4.44
4.64
Nick Ramirez *
Career
0
70
119.2
525
0.246
0.281
0.415
0.219
1.687
0.095
0.198
0.318
0.370
2.080
775
4.53
4.36
Zack Littell +
Career
4
147
176.0
752
0.260
0.299
0.461
0.233
1.771
0.084
0.209
0.327
0.412
2.492
776
4.35
4.24
Steven Matz *
Career
156
13
833.2
3588
0.265
0.314
0.438
0.241
1.653
0.071
0.223
0.322
0.399
3.162
776
4.44
4.37
Jake Woodford +
Career
16
56
167.0
704
0.270
0.288
0.427
0.240
1.586
0.074
0.153
0.331
0.381
2.077
777
4.23
3.93
Ian Gibaut +
Career
0
89
97.2
425
0.250
0.317
0.418
0.214
1.670
0.115
0.252
0.344
0.358
2.184
778
4.32
4.52
Austin Gomber *
Career
67
44
400.2
1723
0.263
0.300
0.451
0.236
1.713
0.085
0.197
0.328
0.405
2.313
778
4.39
4.99
Richard Lovelady *
Career
0
67
60.0
260
0.252
0.301
0.420
0.219
1.667
0.096
0.227
0.331
0.365
2.360
778
4.35
5.10
Albert Abreu +
Career
0
86
106.1
467
0.223
0.254
0.396
0.186
1.782
0.128
0.223
0.334
0.332
1.733
779
4.42
4.15
Shawn Armstrong +
Career
4
201
232.2
1015
0.252
0.304
0.425
0.224
1.687
0.084
0.240
0.322
0.377
2.871
779
4.48
4.49
Pitcher
Team
GS
GR
IP
BFP
BA
BABIP
SA
HA
PF
BBA
KA
OBA
TBA
K/W
TPP
QofP
ERA
Dean Kremer +
Career
51
1
267.2
1141
0.274
0.310
0.454
0.248
1.657
0.079
0.188
0.335
0.411
2.389
779
4.34
4.64
Gregory Santos +
Career
0
31
35.1
156
0.270
0.327
0.397
0.244
1.474
0.077
0.212
0.340
0.359
2.750
779
4.51
3.57
Keegan Akin *
Career
25
69
217.0
941
0.267
0.316
0.438
0.241
1.639
0.080
0.221
0.325
0.395
2.773
782
4.46
4.98
Clarke Schmidt +
Career
18
29
132.0
579
0.264
0.327
0.423
0.233
1.600
0.090
0.233
0.337
0.373
2.596
782
4.42
4.30
Ray Kerr *
Career
0
9
6.1
26
0.190
0.188
0.476
0.154
2.500
0.154
0.192
0.308
0.385
1.250
784
4.18
7.11
Joe Jiménez +
Career
0
317
284.1
1247
0.243
0.317
0.427
0.215
1.754
0.091
0.286
0.325
0.377
3.132
786
4.57
5.19
Cristopher Sánchez *
Career
5
18
57.0
256
0.263
0.321
0.411
0.230
1.559
0.102
0.207
0.348
0.359
2.038
786
4.52
5.53
Nate Pearson +
Career
5
26
51.0
225
0.214
0.244
0.401
0.182
1.878
0.133
0.253
0.320
0.342
1.900
787
4.63
4.24
Justin Topa +
Career
0
42
41.0
183
0.286
0.352
0.423
0.262
1.479
0.071
0.219
0.333
0.388
3.077
787
4.58
5.49
Brent Honeywell Jr. +
Career
2
24
36.0
154
0.234
0.250
0.438
0.208
1.875
0.091
0.221
0.305
0.390
2.429
788
4.56
4.25
Luis Guillorme +
Career
0
3
3.0
14
0.308
0.308
0.385
0.286
1.250
0.071
0
0.357
0.357
0.000
789
4.70
6.00
Tommy Henry *
Career
17
1
92.1
394
0.251
0.258
0.461
0.221
1.839
0.102
0.160
0.335
0.406
1.575
789
4.41
4.87
Martín Pérez *
Career
235
30
1367.0
5939
0.278
0.313
0.424
0.250
1.523
0.083
0.161
0.340
0.381
1.951
789
4.42
4.41
Vince Velasquez +
Career
144
47
763.2
3295
0.254
0.310
0.454
0.225
1.785
0.093
0.249
0.328
0.402
2.678
789
4.46
4.88
Javier Assad +
Career
9
8
61.1
268
0.255
0.288
0.417
0.224
1.633
0.119
0.168
0.343
0.366
1.406
790
4.48
3.82
Griffin Canning +
Career
50
2
257.2
1103
0.249
0.290
0.450
0.221
1.807
0.087
0.233
0.320
0.400
2.677
790
4.49
4.68
Tim Herrin *
Career
0
9
9.2
41
0.250
0.333
0.472
0.220
1.889
0.098
0.317
0.317
0.415
3.250
790
4.38
7.45
Matthew Boyd *
Career
156
14
851.0
3658
0.257
0.297
0.455
0.232
1.768
0.076
0.226
0.319
0.410
2.968
791
4.52
4.94
Braxton Garrett *
Career
37
2
188.0
814
0.273
0.338
0.437
0.246
1.600
0.075
0.233
0.338
0.393
3.115
791
4.44
4.21
Tylor Megill +
Career
39
6
196.1
847
0.261
0.308
0.441
0.234
1.692
0.085
0.234
0.326
0.396
2.750
791
4.49
4.63
Pitcher
Team
GS
GR
IP
BFP
BA
BABIP
SA
HA
PF
BBA
KA
OBA
TBA
K/W
TPP
QofP
ERA
Luke Jackson +
Career
0
256
275.1
1219
0.266
0.332
0.403
0.234
1.516
0.098
0.235
0.341
0.354
2.412
792
4.50
4.18
Derek Law +
Career
6
207
222.0
983
0.259
0.314
0.417
0.227
1.610
0.102
0.219
0.337
0.365
2.150
794
4.53
4.05
Taylor Clarke +
Career
21
129
248.1
1065
0.258
0.291
0.463
0.233
1.798
0.077
0.213
0.317
0.419
2.768
795
4.54
4.57
Colin Rea +
Career
36
10
201.2
873
0.253
0.283
0.429
0.223
1.692
0.086
0.184
0.323
0.378
2.147
799
4.53
4.91
Kyle Freeland *
Career
163
5
899.2
3881
0.273
0.307
0.443
0.245
1.621
0.078
0.177
0.333
0.397
2.261
800
4.47
4.25
Taylor Hearn *
Career
25
67
229.0
1008
0.257
0.306
0.420
0.226
1.632
0.103
0.217
0.336
0.369
2.106
800
4.56
5.11
Ben Lively +
Career
24
8
149.2
640
0.271
0.297
0.467
0.244
1.724
0.073
0.170
0.334
0.420
2.319
800
4.46
4.45
Joely Rodríguez *
Career
0
162
150.0
673
0.268
0.337
0.382
0.230
1.426
0.110
0.224
0.349
0.328
2.041
801
4.49
4.92
Ryan Weber +
Career
16
60
192.0
813
0.278
0.293
0.476
0.257
1.713
0.050
0.144
0.323
0.440
2.854
801
4.50
4.88
Hoby Milner *
Career
0
185
163.1
710
0.267
0.314
0.453
0.238
1.692
0.070
0.223
0.332
0.403
3.160
802
4.52
4.24
Rafael Montero +
Career
30
208
381.1
1675
0.267
0.333
0.417
0.233
1.562
0.103
0.230
0.345
0.364
2.225
802
4.47
4.74
Tyler Alexander *
Career
43
69
324.1
1379
0.275
0.301
0.471
0.255
1.713
0.051
0.185
0.315
0.437
3.592
803
4.56
4.50
Paul Blackburn +
Career
50
3
258.1
1112
0.282
0.311
0.457
0.259
1.622
0.065
0.157
0.334
0.420
2.431
804
4.54
5.12
Ty Blach *
Career
45
77
381.2
1654
0.293
0.317
0.447
0.265
1.524
0.072
0.128
0.340
0.404
1.773
805
4.44
5.19
José Ureña +
Career
138
56
813.0
3537
0.270
0.293
0.440
0.239
1.634
0.087
0.154
0.339
0.391
1.775
806
4.52
4.92
Austin Voth +
Career
39
96
295.0
1280
0.264
0.305
0.458
0.236
1.732
0.084
0.217
0.330
0.409
2.598
807
4.57
4.82
Josh Winckowski +
Career
14
22
106.0
460
0.279
0.307
0.442
0.254
1.581
0.074
0.154
0.335
0.402
2.088
808
4.57
4.67
Nick Martinez +
Career
82
74
570.1
2471
0.266
0.283
0.447
0.238
1.684
0.084
0.151
0.333
0.401
1.797
811
4.60
4.34
Luke Weaver +
Career
90
34
498.0
2179
0.273
0.331
0.456
0.247
1.672
0.073
0.233
0.328
0.413
3.195
811
4.65
4.93
Tommy Milone *
Career
147
50
949.0
4067
0.274
0.298
0.467
0.254
1.703
0.056
0.175
0.315
0.432
3.114
812
4.64
4.59
Pitcher
Team
GS
GR
IP
BFP
BA
BABIP
SA
HA
PF
BBA
KA
OBA
TBA
K/W
TPP
QofP
ERA
Greg Weissert +
Career
0
17
16.2
75
0.210
0.233
0.371
0.173
1.769
0.133
0.213
0.347
0.307
1.600
815
4.76
5.40
Mark Leiter Jr. +
Career
15
92
206.0
899
0.242
0.283
0.442
0.215
1.824
0.085
0.241
0.320
0.392
2.855
816
4.75
4.76
Duane Underwood Jr. +
Career
2
142
190.2
834
0.269
0.325
0.424
0.239
1.578
0.090
0.215
0.342
0.376
2.387
816
4.60
4.63
Chris Flexen +
Career
68
37
422.2
1845
0.277
0.304
0.444
0.248
1.607
0.087
0.160
0.340
0.399
1.839
818
4.60
4.68
Nick Pivetta +
Career
144
28
792.0
3433
0.260
0.313
0.453
0.230
1.743
0.091
0.245
0.330
0.402
2.684
818
4.63
5.06
Buck Farmer +
Career
21
291
398.0
1751
0.255
0.299
0.433
0.220
1.699
0.107
0.212
0.340
0.375
1.989
819
4.61
4.93
Antonio Senzatela +
Career
119
26
679.2
2952
0.288
0.319
0.455
0.262
1.578
0.071
0.153
0.341
0.413
2.158
819
4.56
4.87
Rob Zastryzny *
Career
1
38
51.1
233
0.274
0.335
0.376
0.232
1.370
0.124
0.180
0.369
0.318
1.448
821
4.54
4.73
Jakob Junis +
Career
106
38
660.0
2856
0.273
0.314
0.462
0.248
1.693
0.064
0.212
0.327
0.420
3.288
825
4.69
4.70
Danny Young *
Career
0
11
14.2
67
0.300
0.405
0.400
0.269
1.333
0.060
0.254
0.373
0.358
4.250
828
4.71
2.45
Yunior Marte +
Career
0
52
60.1
272
0.252
0.295
0.406
0.217
1.610
0.110
0.202
0.349
0.349
1.833
829
4.77
5.82
Andre Jackson +
Career
0
13
36.0
159
0.266
0.305
0.462
0.239
1.737
0.082
0.201
0.321
0.415
2.462
830
4.81
4.50
Michael Rucker +
Career
0
82
108.0
470
0.272
0.327
0.439
0.243
1.614
0.087
0.230
0.340
0.391
2.634
831
4.66
5.00
Mitch Keller +
Career
81
2
409.1
1803
0.279
0.348
0.425
0.247
1.520
0.091
0.225
0.352
0.376
2.470
832
4.64
4.73
Heath Hembree +
Career
0
358
356.0
1549
0.251
0.301
0.458
0.224
1.824
0.094
0.254
0.324
0.409
2.699
833
4.80
4.37
Michael Tonkin +
Career
0
154
172.2
748
0.260
0.303
0.444
0.233
1.707
0.080
0.225
0.322
0.397
2.800
833
4.74
4.27
Robert Stephenson +
Career
22
210
328.1
1435
0.248
0.294
0.463
0.216
1.868
0.107
0.243
0.330
0.403
2.281
836
4.76
4.88
José Ruiz +
Career
1
198
202.2
904
0.252
0.299
0.422
0.219
1.677
0.110
0.226
0.336
0.367
2.061
838
4.83
4.40
Angel Perdomo *
Career
0
25
23.2
111
0.181
0.268
0.373
0.135
2.067
0.207
0.351
0.378
0.279
1.696
840
4.80
6.85
Brandon Williamson *
Career
5
0
26.2
118
0.240
0.247
0.481
0.212
2.000
0.110
0.178
0.331
0.424
1.615
840
4.94
5.40
Pitcher
Team
GS
GR
IP
BFP
BA
BABIP
SA
HA
PF
BBA
KA
OBA
TBA
K/W
TPP
QofP
ERA
Josh Winder +
Career
11
5
67.2
293
0.271
0.290
0.466
0.246
1.722
0.065
0.164
0.328
0.423
2.526
842
4.79
4.92
Alex Young *
Career
25
98
232.2
1021
0.265
0.296
0.465
0.236
1.759
0.085
0.198
0.331
0.415
2.322
844
4.83
4.41
Luis Ortiz +
Career
9
1
43.2
197
0.251
0.278
0.404
0.218
1.605
0.127
0.168
0.345
0.350
1.320
846
4.92
4.33
Zach Muckenhirn *
Career
0
2
3.2
17
0.333
0.385
0.333
0.294
1.000
0.059
0.118
0.412
0.294
2.000
847
4.59
2.45
Josiah Gray +
Career
53
1
286.1
1246
0.240
0.263
0.470
0.209
1.958
0.106
0.229
0.325
0.410
2.159
849
4.86
4.68
Jordan Lyles +
Career
227
107
1400.0
6136
0.275
0.304
0.461
0.247
1.677
0.077
0.176
0.334
0.415
2.287
851
4.84
5.19
Alex Faedo +
Career
17
0
79.2
347
0.270
0.305
0.460
0.245
1.706
0.078
0.202
0.326
0.418
2.593
852
4.89
5.54
Zack Kelly +
Career
0
19
21.0
93
0.253
0.295
0.418
0.215
1.650
0.108
0.183
0.344
0.355
1.700
852
4.75
3.86
Nick Lodolo *
Career
26
0
137.2
607
0.264
0.355
0.451
0.231
1.707
0.081
0.293
0.354
0.394
3.633
852
4.79
4.31
Max Castillo +
Career
6
12
53.1
233
0.263
0.291
0.454
0.232
1.722
0.090
0.197
0.335
0.399
2.190
854
4.80
5.74
Elvis Peguero +
Career
0
32
40.1
179
0.280
0.317
0.441
0.251
1.578
0.084
0.168
0.352
0.397
2.000
855
4.88
5.80
Mike Mayers +
Career
7
195
252.2
1105
0.266
0.317
0.467
0.239
1.754
0.083
0.238
0.330
0.419
2.859
857
4.89
5.06
JoJo Romero *
Career
0
46
43.2
188
0.259
0.295
0.475
0.223
1.833
0.112
0.218
0.351
0.410
1.952
857
4.68
5.77
Graham Ashcraft +
Career
31
0
167.1
747
0.284
0.318
0.429
0.256
1.513
0.078
0.161
0.347
0.387
2.069
859
4.92
5.54
Ryan Weathers *
Career
26
14
133.2
573
0.285
0.309
0.486
0.255
1.705
0.086
0.171
0.347
0.435
2.000
859
4.67
5.39
Daniel Castano *
Career
17
6
86.2
380
0.278
0.290
0.475
0.253
1.708
0.076
0.124
0.337
0.432
1.621
863
4.92
4.15
Yusei Kikuchi *
Career
102
12
527.2
2297
0.262
0.299
0.483
0.234
1.842
0.091
0.222
0.335
0.431
2.429
864
4.92
4.95
James Naile +
Career
0
10
13.1
61
0.286
0.292
0.393
0.262
1.375
0.082
0.098
0.344
0.361
1.200
866
5.16
4.73
Cole Sands +
Career
3
15
43.0
199
0.259
0.313
0.414
0.226
1.600
0.101
0.206
0.352
0.362
2.050
869
5.18
4.40
Chad Kuhl +
Career
116
21
608.1
2665
0.268
0.308
0.461
0.233
1.716
0.103
0.199
0.347
0.399
1.934
871
4.81
4.90
Pitcher
Team
GS
GR
IP
BFP
BA
BABIP
SA
HA
PF
BBA
KA
OBA
TBA
K/W
TPP
QofP
ERA
Drew VerHagen +
Career
8
165
248.2
1085
0.275
0.311
0.457
0.244
1.660
0.093
0.188
0.347
0.406
2.020
872
4.86
5.18
José Suarez *
Career
57
15
315.0
1396
0.269
0.305
0.470
0.240
1.746
0.087
0.203
0.341
0.419
2.320
874
5.01
5.40
Kris Bubic *
Career
60
10
325.0
1433
0.276
0.320
0.452
0.243
1.635
0.102
0.202
0.355
0.397
1.979
879
4.90
4.85
Chi Chi González +
Career
52
18
287.1
1271
0.276
0.291
0.468
0.244
1.697
0.094
0.135
0.349
0.414
1.433
879
4.94
5.64
Reiver Sanmartin *
Career
6
55
82.2
373
0.289
0.340
0.450
0.255
1.558
0.110
0.190
0.365
0.397
1.732
883
4.97
5.77
Jose Cuas +
Career
0
75
64.2
302
0.270
0.342
0.409
0.232
1.514
0.109
0.228
0.368
0.351
2.091
884
5.13
4.04
Sandy León +
Career
0
8
9.0
37
0.229
0.138
0.600
0.216
2.625
0.027
0.054
0.270
0.568
2.000
885
5.27
7.00
Jorge López +
Career
58
138
445.0
1974
0.275
0.315
0.455
0.242
1.653
0.091
0.198
0.352
0.400
2.179
886
4.97
5.40
Brandon Bielak +
Career
14
38
132.0
582
0.275
0.312
0.465
0.242
1.688
0.095
0.196
0.352
0.409
2.073
888
4.96
4.64
Jimmy Lambert +
Career
6
65
83.1
373
0.255
0.300
0.449
0.220
1.756
0.115
0.217
0.346
0.386
1.884
890
5.07
4.32
Joel Kuhnel +
Career
0
68
72.2
321
0.290
0.340
0.469
0.262
1.619
0.062
0.212
0.340
0.424
3.400
893
5.03
6.32
Wil Crowe +
Career
29
65
210.2
949
0.265
0.303
0.461
0.229
1.742
0.118
0.207
0.358
0.398
1.750
896
5.09
5.30
Bryse Wilson +
Career
43
31
263.2
1157
0.283
0.305
0.483
0.254
1.704
0.076
0.161
0.341
0.433
2.114
900
5.04
5.15
Thomas Hatch +
Career
4
19
41.2
186
0.263
0.304
0.463
0.226
1.762
0.118
0.204
0.366
0.398
1.727
901
5.07
5.40
Luis Ortiz +
Career
2
15
24.1
111
0.274
0.320
0.411
0.234
1.500
0.126
0.171
0.360
0.351
1.357
902
5.08
4.44
Joey Wentz *
Career
19
0
84.1
376
0.274
0.309
0.467
0.245
1.707
0.093
0.189
0.340
0.418
2.029
904
5.19
5.76
Andrew Nardi *
Career
0
44
42.2
194
0.266
0.346
0.497
0.232
1.867
0.119
0.289
0.356
0.433
2.435
911
5.26
5.06
Chase De Jong +
Career
19
53
181.0
795
0.263
0.277
0.505
0.230
1.918
0.102
0.176
0.343
0.442
1.728
913
5.13
5.42
Nick Mears +
Career
0
40
36.1
167
0.243
0.292
0.414
0.204
1.706
0.150
0.240
0.353
0.347
1.600
913
5.29
4.46
Chad Smith +
Career
0
23
28.0
129
0.257
0.324
0.410
0.209
1.593
0.155
0.225
0.388
0.333
1.450
916
5.07
7.07
Pitcher
Team
GS
GR
IP
BFP
BA
BABIP
SA
HA
PF
BBA
KA
OBA
TBA
K/W
TPP
QofP
ERA
Peter Solomon +
Career
0
11
27.1
122
0.267
0.298
0.455
0.221
1.704
0.156
0.131
0.385
0.377
0.842
919
4.94
6.59
Ryan Feltner +
Career
29
1
139.0
626
0.271
0.311
0.453
0.236
1.676
0.104
0.196
0.351
0.396
1.892
920
5.25
6.09
Andrés Machado +
Career
0
107
115.2
517
0.264
0.286
0.456
0.232
1.725
0.095
0.172
0.340
0.400
1.816
923
5.29
4.75
Jhony Brito +
Career
9
1
40.1
178
0.271
0.289
0.490
0.236
1.810
0.101
0.169
0.348
0.427
1.667
928
5.16
5.58
Trevor Megill +
Career
0
76
78.1
352
0.293
0.381
0.454
0.264
1.548
0.082
0.264
0.355
0.409
3.207
929
5.27
5.86
Jonathan Heasley +
Career
24
1
121.1
536
0.270
0.277
0.483
0.237
1.787
0.093
0.144
0.345
0.424
1.540
931
5.23
5.27
Chase Silseth +
Career
8
8
47.1
213
0.269
0.292
0.495
0.235
1.840
0.117
0.183
0.357
0.432
1.560
938
5.35
6.08
Jake Reed +
Career
1
28
27.1
127
0.286
0.333
0.473
0.252
1.656
0.087
0.189
0.362
0.417
2.182
943
5.48
7.57
Brayan Bello +
Career
20
2
102.2
471
0.298
0.371
0.426
0.265
1.432
0.089
0.214
0.363
0.380
2.405
944
5.39
4.38
Michael Grove +
Career
11
1
50.1
227
0.273
0.305
0.488
0.251
1.789
0.075
0.198
0.330
0.449
2.647
947
5.68
6.08
Cooper Criswell +
Career
2
6
25.2
118
0.305
0.382
0.467
0.271
1.531
0.076
0.220
0.381
0.415
2.889
953
5.39
5.61
Calvin Faucher +
Career
4
31
40.1
189
0.271
0.317
0.404
0.238
1.489
0.111
0.196
0.360
0.354
1.762
953
5.68
5.36
Simeon Woods Richardson +
Career
1
1
9.2
44
0.263
0.286
0.474
0.227
1.800
0.114
0.182
0.341
0.409
1.600
953
5.48
6.52
Adrián Martinez +
Career
12
11
81.1
361
0.289
0.324
0.480
0.260
1.660
0.075
0.202
0.346
0.432
2.704
956
5.39
6.09
Daniel Lynch *
Career
44
0
210.0
959
0.290
0.338
0.454
0.257
1.565
0.091
0.198
0.358
0.401
2.184
962
5.48
5.27
Randy Vásquez +
Career
1
0
4.2
23
0.222
0.273
0.389
0.174
1.750
0.130
0.261
0.391
0.304
2.000
963
5.74
3.86
Tucker Davidson *
Career
16
13
96.2
445
0.273
0.308
0.457
0.234
1.673
0.121
0.171
0.366
0.391
1.407
964
5.49
6.24
Jeff Hoffman +
Career
50
94
360.0
1631
0.274
0.316
0.489
0.237
1.788
0.111
0.207
0.359
0.423
1.862
964
5.45
5.53
Stephen Nogosek +
Career
0
32
56.0
252
0.265
0.295
0.489
0.234
1.847
0.091
0.226
0.337
0.433
2.478
967
5.63
4.98
Alan Busenitz +
Career
0
55
61.0
267
0.281
0.305
0.489
0.247
1.742
0.090
0.195
0.345
0.431
2.167
972
5.35
4.57
Pitcher
Team
GS
GR
IP
BFP
BA
BABIP
SA
HA
PF
BBA
KA
OBA
TBA
K/W
TPP
QofP
ERA
Luke Maile +
Career
0
5
5.0
23
0.318
0.333
0.500
0.304
1.571
0
0.130
0.348
0.478
∞
976
5.81
3.60
Zack Weiss +
Career
0
15
15.0
69
0.214
0.219
0.500
0.174
2.333
0.145
0.290
0.333
0.406
2.000
982
5.72
6.00
Jake Irvin +
Career
7
0
31.0
145
0.267
0.298
0.408
0.221
1.531
0.138
0.159
0.386
0.338
1.150
983
5.54
5.81
Brock Stewart +
Career
11
53
123.2
561
0.271
0.294
0.486
0.234
1.794
0.105
0.194
0.351
0.419
1.847
987
5.60
5.31
Dylan Covey +
Career
46
29
276.0
1247
0.293
0.315
0.486
0.261
1.658
0.095
0.156
0.360
0.432
1.644
990
5.58
6.62
DL Hall *
Career
1
11
16.2
79
0.310
0.467
0.423
0.278
1.364
0.089
0.329
0.367
0.380
3.714
992
5.79
5.94
Erich Uelmen +
Career
0
26
28.0
130
0.255
0.282
0.406
0.208
1.593
0.108
0.169
0.362
0.331
1.571
999
5.60
4.82
Kyle Muller *
Career
21
1
96.0
444
0.286
0.330
0.443
0.243
1.546
0.115
0.185
0.369
0.376
1.608
1000
5.57
6.56
Juan Then +
Career
0
9
11.0
48
0.304
0.289
0.543
0.292
1.786
0.042
0.104
0.333
0.521
2.500
1001
5.78
4.91
Janson Junk +
Career
7
1
29.1
132
0.301
0.323
0.520
0.280
1.730
0.053
0.174
0.333
0.485
3.286
1002
5.83
5.22
Casey Legumina +
Career
0
8
10.1
46
0.293
0.333
0.537
0.261
1.833
0.109
0.196
0.370
0.478
1.800
1014
5.65
4.35
Anthony Banda *
Career
6
84
118.2
548
0.300
0.359
0.484
0.265
1.614
0.089
0.199
0.372
0.427
2.224
1022
5.78
5.69
Bruce Zimmermann *
Career
27
6
150.0
661
0.305
0.322
0.552
0.281
1.812
0.054
0.179
0.346
0.510
3.278
1026
5.76
5.70
Cory Abbott +
Career
10
15
69.1
315
0