Owing to the screen size of your device, you may obtain a better viewing experience by rotating your device a quarter-turn (to get the so-called "panorama" screen view).
The Owlcroft Baseball-Analysis Site
Baseball team and player performance examined realistically and accurately.
Search this site, or just roll your cursor over the colored boxes below the pictures.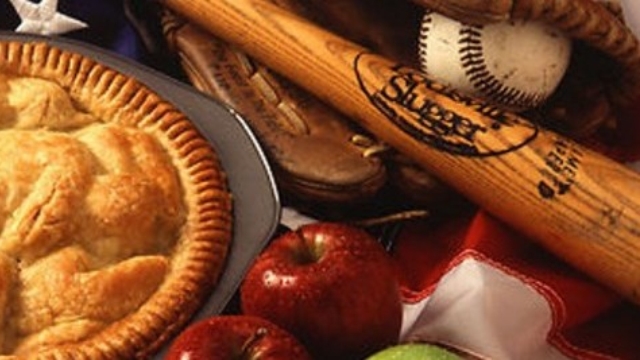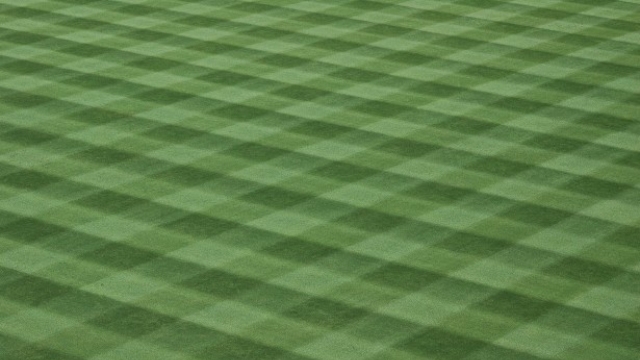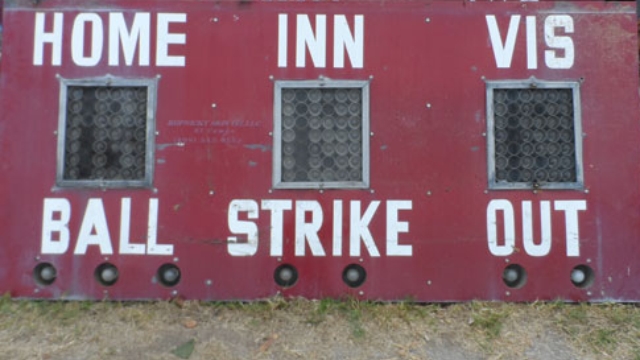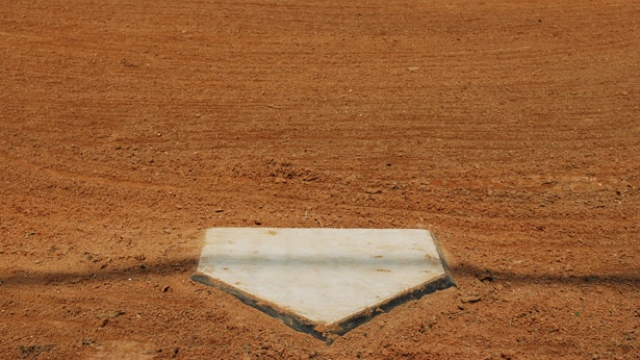 2023: All "Regular" Pitchers, alphabetically
2023 Major-League Pitcher-Performance Results
(A "regular" pitcher is here defined as one who, for the season to date, has either appeared as a reliever in at least one-third of his team's games or started at least 80% of one-fifth of his team's games.)
Through games of Saturday, 30 September 2023.
All results are from true, unadjusted data.
Handedness Key: + R * L # S
(You can also look up the stat definitions.)
Intra-Page Jumps:
Last names start with: A B C D E F G H I J K L M N O P Q R S T U V W X Y Z
(If no jump, no player last names begin with that letter.)
Each name is a click-on link to that man's career stats.
— Place your cursor over any column heading to see what it signifies. —
Pitcher
Team
GS
GR
IP
BFP
BA
BABIP
SA
HA
PF
BBA
KA
OBA
TBA
K/W
TPP
QofP
ERA
Fernando Abad *
Rockies
0
6
6.1
32
0.379
0.360
0.655
0.344
1.727
0.094
0.063
0.438
0.594
0.667
1656
9.35
4.26
Andrew Abbott *
Reds
21
0
109.1
459
0.244
0.302
0.425
0.218
1.740
0.096
0.261
0.316
0.379
2.727
714
4.01
3.87
Cory Abbott +
Nationals
0
22
39.1
183
0.306
0.351
0.516
0.262
1.688
0.104
0.219
0.388
0.443
2.105
1197
6.59
6.64
Albert Abreu +
Yankees
0
45
59.0
268
0.231
0.276
0.404
0.194
1.750
0.131
0.228
0.347
0.340
1.743
837
4.88
4.73
Bryan Abreu +
Astros
0
72
72.0
287
0.177
0.262
0.286
0.153
1.614
0.108
0.348
0.272
0.247
3.226
433
2.44
1.75
Domingo Acevedo +
Athletics
0
9
9.1
47
0.381
0.400
0.738
0.340
1.938
0.043
0.149
0.404
0.660
3.500
1923
10.64
10.61
Garrett Acton +
Athletics
0
6
5.2
32
0.346
0.333
0.846
0.281
2.444
0.156
0.156
0.469
0.688
1.000
1978
11.79
12.71
Jason Adam +
Rays
0
56
54.1
222
0.181
0.239
0.342
0.158
1.886
0.090
0.311
0.288
0.297
3.450
543
3.14
2.98
Austin Adams +
Diamondbacks
0
24
17.1
81
0.235
0.333
0.294
0.198
1.250
0.099
0.272
0.358
0.247
2.750
758
4.51
5.71
Ty Adcock +
Mariners
0
12
15.2
58
0.190
0.163
0.448
0.190
2.364
0
0.190
0.190
0.448
∞
529
3.15
3.45
Joan Adon +
Nationals
10
2
51.2
240
0.284
0.333
0.483
0.250
1.700
0.100
0.200
0.363
0.425
2.000
994
5.77
6.45
Keegan Akin *
Orioles
1
23
23.2
112
0.337
0.434
0.490
0.313
1.457
0.063
0.241
0.375
0.455
3.857
1080
6.25
6.85
Hanser Alberto +
White Sox
0
2
1.2
12
0.545
0.556
0.818
0.500
1.500
0.083
0.083
0.583
0.750
1.000
3850
22.93
21.60
Jorge Alcala +
Twins
0
11
17.1
75
0.222
0.209
0.508
0.187
2.286
0.133
0.213
0.333
0.427
1.600
962
5.40
6.23
Sandy Alcantara +
Marlins
28
0
184.2
762
0.251
0.289
0.391
0.231
1.557
0.063
0.198
0.301
0.360
3.146
640
3.60
4.14
Scott Alexander *
Giants
8
47
48.1
208
0.282
0.327
0.369
0.264
1.309
0.053
0.149
0.322
0.346
2.818
642
3.69
4.66
Tyler Alexander *
Tigers
1
24
44.0
181
0.256
0.298
0.453
0.243
1.773
0.028
0.243
0.282
0.431
8.800
688
3.98
4.50
Kolby Allard *
Braves
3
1
12.1
56
0.308
0.378
0.481
0.286
1.563
0.071
0.232
0.357
0.446
3.250
947
5.49
6.57
Logan Allen *
Guardians
24
0
125.1
537
0.263
0.317
0.420
0.236
1.598
0.089
0.222
0.328
0.378
2.479
728
4.11
3.81
Pitcher
Team
GS
GR
IP
BFP
BA
BABIP
SA
HA
PF
BBA
KA
OBA
TBA
K/W
TPP
QofP
ERA
Yency Almonte +
Dodgers
0
49
48.0
208
0.239
0.296
0.372
0.207
1.558
0.115
0.236
0.341
0.322
2.042
686
3.89
5.06
José Alvarado *
Phillies
0
42
41.1
172
0.196
0.314
0.307
0.174
1.567
0.105
0.372
0.279
0.273
3.556
477
2.82
1.74
Adbert Alzolay +
Cubs
0
58
64.0
253
0.225
0.290
0.333
0.206
1.481
0.051
0.265
0.277
0.304
5.154
499
2.77
2.67
Chase Anderson +
Rays
0
2
5.0
18
0.118
0.133
0.118
0.111
1.000
0.056
0.111
0.167
0.111
2.000
112
0.67
0.00
Chase Anderson +
Rockies
17
0
81.1
354
0.282
0.302
0.494
0.249
1.750
0.090
0.175
0.359
0.435
1.938
919
5.03
5.75
Grant Anderson +
Rangers
0
26
35.2
154
0.277
0.317
0.431
0.247
1.553
0.091
0.195
0.344
0.383
2.143
826
4.55
5.05
Nick Anderson +
Braves
0
35
35.1
141
0.229
0.290
0.366
0.213
1.600
0.064
0.255
0.277
0.340
4.000
497
2.82
3.06
Tyler Anderson *
Angels
25
2
141.0
629
0.266
0.302
0.455
0.232
1.712
0.102
0.189
0.345
0.397
1.859
874
4.96
5.43
Clayton Andrews *
Brewers
0
4
3.1
22
0.500
0.538
1.100
0.455
2.200
0.091
0.182
0.545
1
2.000
3814
22.72
27.00
Tejay Antone +
Reds
1
4
5.2
21
0.158
0.250
0.211
0.143
1.333
0.095
0.333
0.238
0.190
3.500
188
1.05
1.59
Shawn Armstrong +
Rays
6
33
52.0
207
0.188
0.250
0.272
0.174
1.444
0.053
0.261
0.246
0.251
4.909
348
2.06
1.38
Graham Ashcraft +
Reds
26
0
145.2
624
0.265
0.293
0.444
0.237
1.676
0.083
0.178
0.337
0.397
2.135
790
4.41
4.76
Javier Assad +
Cubs
10
22
109.1
449
0.231
0.269
0.388
0.207
1.677
0.091
0.209
0.305
0.347
2.293
613
3.44
3.05
Pedro Avila +
Padres
6
8
50.1
220
0.230
0.305
0.337
0.195
1.465
0.114
0.245
0.332
0.286
2.160
653
3.71
3.22
Sam Bachman +
Angels
0
11
17.0
77
0.262
0.333
0.292
0.221
1.118
0.143
0.182
0.377
0.247
1.273
678
3.80
3.18
Bryan Baker +
Orioles
0
46
45.0
186
0.210
0.276
0.338
0.177
1.606
0.129
0.274
0.312
0.285
2.125
581
3.18
3.60
Jordan Balazovic +
Twins
0
18
24.1
108
0.274
0.284
0.484
0.241
1.769
0.111
0.157
0.352
0.426
1.417
929
5.23
4.44
Anthony Banda *
Nationals
0
10
7.0
35
0.321
0.364
0.429
0.257
1.333
0.143
0.171
0.429
0.343
1.200
1326
7.15
6.43
Tanner Banks *
White Sox
3
29
61.0
255
0.254
0.282
0.474
0.231
1.864
0.063
0.200
0.310
0.431
3.188
772
4.35
4.43
Daniel Bard +
Rockies
0
50
49.1
232
0.206
0.244
0.371
0.151
1.800
0.211
0.203
0.397
0.272
0.959
953
5.18
4.56
Pitcher
Team
GS
GR
IP
BFP
BA
BABIP
SA
HA
PF
BBA
KA
OBA
TBA
K/W
TPP
QofP
ERA
Joe Barlow +
Rangers
0
13
9.2
44
0.310
0.324
0.500
0.295
1.615
0.045
0.136
0.341
0.477
3.000
970
5.78
4.66
Scott Barlow +
Royals
0
38
38.2
176
0.255
0.347
0.369
0.216
1.447
0.125
0.267
0.347
0.313
2.136
780
4.45
5.35
Scott Barlow +
Padres
0
25
29.1
123
0.223
0.297
0.291
0.187
1.304
0.098
0.260
0.317
0.244
2.667
642
3.47
3.07
Jacob Barnes +
Cardinals
0
13
13.2
61
0.316
0.354
0.474
0.295
1.500
0.049
0.131
0.361
0.443
2.667
940
5.33
5.93
Matt Barnes +
Marlins
1
23
21.1
99
0.284
0.348
0.386
0.253
1.360
0.101
0.202
0.364
0.343
2.000
868
5.09
5.48
Tucker Barnhart +
Cubs
0
4
4.0
19
0.368
0.368
0.368
0.368
1.000
0
0
0.368
0.368
∞
882
5.25
2.25
Kyle Barraclough +
Red Sox
0
3
7.2
46
0.400
0.379
0.743
0.304
1.857
0.130
0.087
0.522
0.565
0.667
2718
14.79
12.91
Jaime Barria +
Angels
6
28
82.1
362
0.277
0.286
0.512
0.251
1.846
0.083
0.171
0.340
0.464
2.067
905
5.17
5.68
Anthony Bass +
Blue Jays
0
22
20.0
88
0.247
0.281
0.455
0.216
1.842
0.102
0.216
0.318
0.398
2.111
837
4.82
4.95
Chris Bassitt +
Blue Jays
33
0
200.0
826
0.235
0.274
0.403
0.213
1.716
0.071
0.225
0.299
0.366
3.153
639
3.64
3.60
Peyton Battenfield +
Guardians
6
1
34.2
146
0.256
0.270
0.474
0.233
1.853
0.082
0.185
0.315
0.432
2.250
774
4.39
5.19
Mike Baumann +
Orioles
0
60
64.2
273
0.221
0.266
0.370
0.190
1.673
0.121
0.223
0.319
0.319
1.848
651
3.66
3.76
Félix Bautista +
Orioles
0
56
61.0
237
0.144
0.274
0.215
0.127
1.500
0.110
0.464
0.245
0.190
4.231
321
1.87
1.48
Eduard Bazardo +
Orioles
0
3
2.1
13
0.462
0.500
0.692
0.462
1.500
0
0.077
0.462
0.692
∞
2075
12.36
15.43
Eduard Bazardo +
Mariners
0
9
13.2
54
0.180
0.206
0.360
0.167
2.000
0.074
0.259
0.241
0.333
3.500
475
2.83
2.63
Matt Beaty +
Giants
0
1
1.0
7
0.500
0.600
0.833
0.429
1.667
0.143
0.143
0.571
0.714
1.000
3574
21.29
27.00
Tristan Beck +
Giants
3
30
85.0
354
0.252
0.290
0.388
0.234
1.542
0.059
0.192
0.299
0.362
3.238
597
3.44
3.92
David Bednar +
Pirates
0
66
67.1
277
0.215
0.299
0.316
0.191
1.472
0.076
0.289
0.278
0.282
3.810
462
2.65
2.00
Jalen Beeks *
Rays
8
22
42.1
192
0.251
0.322
0.383
0.219
1.524
0.109
0.245
0.333
0.333
2.238
789
4.63
5.95
Andrew Bellatti +
Phillies
0
27
24.2
113
0.250
0.292
0.440
0.221
1.760
0.106
0.221
0.327
0.389
2.083
918
5.55
5.11
Pitcher
Team
GS
GR
IP
BFP
BA
BABIP
SA
HA
PF
BBA
KA
OBA
TBA
K/W
TPP
QofP
ERA
Brayan Bello +
Red Sox
28
0
157.0
668
0.270
0.307
0.453
0.247
1.679
0.067
0.198
0.323
0.415
2.933
798
4.50
4.24
Brennan Bernardino *
Red Sox
6
49
50.2
216
0.250
0.338
0.375
0.222
1.500
0.083
0.269
0.333
0.333
3.222
631
3.56
3.20
José Berríos +
Blue Jays
32
0
189.2
782
0.241
0.290
0.397
0.221
1.647
0.066
0.235
0.299
0.364
3.538
619
3.53
3.65
Prelander Berroa +
Mariners
0
2
1.2
8
0
0
0
0
---
0.375
0.375
0.375
0
1.000
345
2.06
0.00
Christian Bethancourt +
Rays
0
1
0.1
4
0.750
0.667
1.750
0.750
2.333
0
0
0.750
1.750
∞
13045
77.72
81.00
Tanner Bibee +
Guardians
25
0
142.0
585
0.230
0.287
0.353
0.209
1.533
0.077
0.241
0.294
0.320
3.133
559
3.19
2.98
Phil Bickford +
Dodgers
0
36
42.0
190
0.235
0.300
0.407
0.200
1.737
0.137
0.253
0.337
0.347
1.846
819
4.80
5.14
Phil Bickford +
Mets
0
25
25.1
114
0.221
0.281
0.368
0.184
1.667
0.114
0.246
0.333
0.307
2.154
750
4.35
4.62
Osvaldo Bido +
Pirates
9
7
50.2
236
0.270
0.329
0.377
0.233
1.400
0.089
0.203
0.356
0.326
2.286
866
5.06
5.86
Shane Bieber +
Guardians
21
0
128.0
533
0.253
0.295
0.406
0.233
1.605
0.064
0.201
0.302
0.373
3.147
667
3.79
3.80
Brandon Bielak +
Astros
13
2
80.0
353
0.277
0.312
0.460
0.244
1.663
0.102
0.176
0.360
0.405
1.722
886
4.95
3.83
Jake Bird +
Rockies
3
67
89.1
381
0.276
0.333
0.396
0.247
1.436
0.071
0.202
0.336
0.354
2.852
744
4.08
4.33
Ty Blach *
Rockies
13
7
78.0
352
0.330
0.346
0.537
0.295
1.625
0.068
0.142
0.381
0.480
2.083
1149
6.17
5.54
Paul Blackburn +
Athletics
20
1
103.2
464
0.286
0.351
0.435
0.252
1.521
0.093
0.224
0.351
0.384
2.419
922
5.16
4.43
Ronel Blanco +
Astros
7
10
52.0
226
0.251
0.280
0.462
0.217
1.837
0.124
0.230
0.350
0.398
1.857
869
4.84
4.50
Richard Bleier *
Red Sox
0
27
30.2
132
0.306
0.317
0.479
0.280
1.568
0.038
0.121
0.341
0.439
3.200
871
4.74
5.28
Cody Bolton +
Pirates
0
16
21.1
107
0.333
0.415
0.522
0.280
1.567
0.140
0.206
0.430
0.439
1.467
1332
7.44
6.33
Ryan Borucki *
Pirates
2
36
40.1
152
0.183
0.210
0.317
0.171
1.731
0.026
0.217
0.224
0.296
8.250
372
2.13
2.45
Caleb Boushley +
Brewers
0
1
2.1
10
0.125
0
0.500
0.100
4.000
0.200
0.500
0.300
0.400
2.500
822
4.90
3.86
Jonathan Bowlan +
Royals
1
1
3.0
14
0.357
0.400
0.571
0.357
1.600
0
0.214
0.357
0.571
∞
1187
7.07
3.00
Pitcher
Team
GS
GR
IP
BFP
BA
BABIP
SA
HA
PF
BBA
KA
OBA
TBA
K/W
TPP
QofP
ERA
Matt Bowman +
Yankees
0
3
4.0
20
0.353
0.357
0.588
0.300
1.667
0.100
0.150
0.400
0.500
1.500
1518
8.29
9.00
Brad Boxberger +
Cubs
0
22
20.0
84
0.208
0.231
0.403
0.179
1.933
0.131
0.202
0.321
0.345
1.545
675
3.82
4.95
Matthew Boyd *
Tigers
15
0
71.0
303
0.250
0.302
0.424
0.228
1.696
0.083
0.241
0.317
0.386
2.920
708
4.10
5.45
Joe Boyle +
Athletics
3
0
16.0
60
0.148
0.179
0.259
0.133
1.750
0.083
0.250
0.217
0.233
3.000
330
1.88
1.69
Silvino Bracho +
Reds
0
5
7.1
31
0.200
0.263
0.240
0.161
1.200
0.194
0.194
0.355
0.194
1.000
493
2.67
3.68
Cody Bradford *
Rangers
8
12
56.0
234
0.259
0.285
0.500
0.239
1.929
0.051
0.218
0.295
0.462
4.250
786
4.46
5.30
Kyle Bradish +
Orioles
30
0
168.2
671
0.215
0.271
0.330
0.197
1.538
0.066
0.250
0.274
0.303
3.818
451
2.56
2.83
Archie Bradley +
Marlins
0
4
7.1
39
0.371
0.423
0.657
0.333
1.769
0.077
0.179
0.436
0.590
2.333
1766
10.52
11.05
Taj Bradley +
Rays
21
2
104.2
460
0.255
0.310
0.495
0.230
1.943
0.085
0.280
0.317
0.448
3.308
866
5.09
5.59
Matt Brash +
Mariners
0
78
70.2
308
0.242
0.380
0.323
0.211
1.338
0.094
0.347
0.325
0.282
3.690
641
3.67
3.06
Ryan Brasier +
Red Sox
0
20
21.0
95
0.286
0.344
0.417
0.253
1.458
0.095
0.189
0.368
0.368
2.000
914
5.18
7.29
Ryan Brasier +
Dodgers
0
39
38.2
143
0.140
0.183
0.194
0.126
1.389
0.070
0.266
0.203
0.175
3.800
244
1.39
0.70
Huascar Brazoban +
Marlins
0
50
58.2
257
0.243
0.318
0.349
0.206
1.434
0.121
0.253
0.342
0.296
2.097
725
4.05
4.14
John Brebbia +
Giants
10
30
38.1
161
0.215
0.266
0.403
0.193
1.871
0.087
0.292
0.280
0.360
3.357
674
3.95
3.99
Colten Brewer +
Yankees
0
3
8.1
34
0.200
0.130
0.600
0.176
3.000
0.088
0.118
0.294
0.529
1.333
830
4.75
4.32
Beau Brieske +
Tigers
1
24
35.0
152
0.259
0.305
0.410
0.237
1.583
0.079
0.204
0.316
0.375
2.583
707
4.13
3.60
Jeff Brigham +
Mets
0
37
37.2
160
0.191
0.198
0.419
0.163
2.192
0.113
0.263
0.306
0.356
2.333
738
4.28
5.26
Braden Bristo +
Rays
0
1
3.0
10
0
0
0
0
---
0.100
0.400
0.100
0
4.000
0
0.00
0.00
Braden Bristo +
Tigers
0
2
4.0
20
0.294
0.313
0.294
0.250
1.000
0.150
0.050
0.400
0.250
0.333
969
5.77
4.50
Jhony Brito +
Yankees
13
12
90.1
372
0.244
0.268
0.435
0.220
1.780
0.075
0.194
0.306
0.392
2.571
694
3.88
4.28
Pitcher
Team
GS
GR
IP
BFP
BA
BABIP
SA
HA
PF
BBA
KA
OBA
TBA
K/W
TPP
QofP
ERA
Connor Brogdon +
Phillies
1
26
29.0
127
0.264
0.293
0.473
0.228
1.793
0.102
0.205
0.339
0.409
2.000
971
5.38
4.03
Mike Brosseau +
Brewers
0
3
2.1
9
0.125
0
0.500
0.111
4.000
0.111
0
0.222
0.444
0.000
703
4.19
3.86
Hunter Brown +
Astros
29
2
155.2
665
0.262
0.330
0.456
0.236
1.739
0.083
0.268
0.332
0.411
3.236
790
4.45
5.09
Justin Bruihl *
Dodgers
0
20
24.1
102
0.264
0.310
0.407
0.235
1.542
0.078
0.186
0.333
0.363
2.375
673
3.68
4.07
Justin Bruihl *
Rockies
0
7
3.2
19
0.286
0.333
0.429
0.211
1.500
0.158
0.158
0.421
0.316
1.000
1494
8.09
14.73
Kris Bubic *
Royals
3
0
16.0
68
0.292
0.375
0.385
0.279
1.316
0.029
0.235
0.324
0.368
8.000
648
3.70
3.94
J.B. Bukauskas +
Mariners
0
1
1.0
7
0.400
0.500
0.600
0.286
1.500
0.286
0.143
0.571
0.429
0.500
2012
11.99
9.00
J.B. Bukauskas +
Brewers
0
5
6.0
23
0.190
0.267
0.190
0.174
1.000
0.043
0.261
0.261
0.174
6.000
262
1.48
0.00
Madison Bumgarner *
Diamondbacks
4
0
16.2
90
0.347
0.350
0.625
0.278
1.800
0.167
0.111
0.456
0.500
0.667
1878
10.52
10.26
Aaron Bummer *
White Sox
0
61
58.1
267
0.236
0.340
0.347
0.199
1.472
0.135
0.292
0.352
0.292
2.167
772
4.52
6.79
Nick Burdi +
Cubs
0
3
3.0
15
0.273
0.375
0.545
0.200
2.000
0.200
0.267
0.400
0.400
1.333
1647
8.72
9.00
Zack Burdi +
Rays
0
3
4.0
20
0.353
0.462
0.588
0.300
1.667
0.100
0.250
0.400
0.500
2.500
2020
11.03
11.25
Brock Burke *
Rangers
0
53
59.2
250
0.271
0.295
0.470
0.256
1.734
0.036
0.208
0.300
0.444
5.778
751
4.30
4.37
Alec Burleson *
Cardinals
0
2
1.2
13
0.615
0.636
0.846
0.615
1.375
0
0.077
0.615
0.846
∞
4843
28.85
21.60
Corbin Burnes +
Brewers
32
0
193.2
784
0.200
0.244
0.324
0.180
1.617
0.084
0.255
0.274
0.291
3.030
502
2.90
3.39
Alan Busenitz +
Reds
0
6
7.0
29
0.286
0.348
0.357
0.276
1.250
0.034
0.172
0.310
0.345
5.000
502
2.85
2.57
Matt Bush +
Brewers
0
12
10.1
48
0.262
0.222
0.690
0.229
2.636
0.125
0.208
0.354
0.604
1.667
1271
7.57
9.58
José Butto +
Mets
7
2
42.0
179
0.212
0.261
0.301
0.184
1.424
0.128
0.212
0.313
0.263
1.652
578
3.36
3.64
Edward Cabrera +
Marlins
20
2
99.2
434
0.215
0.285
0.355
0.180
1.654
0.152
0.272
0.341
0.297
1.788
696
3.95
4.24
Génesis Cabrera *
Cardinals
0
32
32.0
143
0.258
0.325
0.460
0.224
1.781
0.126
0.266
0.350
0.399
2.111
883
5.04
5.06
Pitcher
Team
GS
GR
IP
BFP
BA
BABIP
SA
HA
PF
BBA
KA
OBA
TBA
K/W
TPP
QofP
ERA
Génesis Cabrera *
Blue Jays
0
29
23.2
96
0.195
0.227
0.333
0.177
1.706
0.063
0.208
0.260
0.302
3.333
457
2.68
2.66
Kelvin Cáceres +
Angels
0
2
1.1
8
0.400
0.500
0.400
0.250
1.000
0.250
0.125
0.500
0.250
0.500
1658
7.41
6.75
Blair Calvo +
Rockies
0
1
1.0
3
0
0
0
0
---
0
0
0
0
∞
0
0.00
0.00
Isaiah Campbell +
Mariners
0
27
28.2
120
0.210
0.282
0.314
0.183
1.500
0.108
0.275
0.300
0.275
2.538
573
3.30
2.83
Griffin Canning +
Angels
22
2
127.0
536
0.245
0.297
0.430
0.226
1.752
0.067
0.259
0.302
0.396
3.861
684
3.98
4.32
Yennier Cano +
Orioles
0
72
72.2
283
0.226
0.284
0.331
0.212
1.467
0.046
0.230
0.269
0.311
5.000
399
2.25
2.11
Matt Carasiti +
Rockies
0
16
24.1
110
0.292
0.316
0.427
0.255
1.464
0.100
0.145
0.364
0.373
1.455
932
5.17
6.29
Drew Carlton +
Padres
0
11
20.2
85
0.243
0.291
0.378
0.212
1.556
0.071
0.212
0.294
0.329
3.000
585
3.15
4.35
Carlos Carrasco +
Mets
20
0
90.0
417
0.310
0.336
0.531
0.276
1.713
0.091
0.158
0.381
0.472
1.737
1146
6.47
6.80
Daniel Castano *
Marlins
0
2
3.0
20
0.412
0.455
0.882
0.350
2.143
0.150
0.200
0.500
0.750
1.333
3145
20.82
21.00
Diego Castillo +
Mariners
0
8
8.2
41
0.212
0.208
0.424
0.171
2.000
0.171
0.171
0.366
0.341
1.000
902
5.38
6.23
José Castillo *
Padres
0
1
0.1
6
1
0.667
2
0.333
2.000
0.333
0
0.833
0.667
0.000
0
139.74
108.00
Luis Castillo +
Mariners
33
0
197.0
802
0.218
0.268
0.395
0.200
1.813
0.070
0.273
0.276
0.362
3.911
582
3.37
3.34
Max Castillo +
Royals
0
7
20.1
89
0.267
0.281
0.427
0.225
1.600
0.101
0.112
0.360
0.360
1.111
834
4.48
4.43
Harold Castro +
Rockies
0
2
2.0
11
0.444
0.444
0.556
0.364
1.250
0.091
0
0.545
0.455
0.000
2059
10.22
9.00
Miguel Castro +
Diamondbacks
0
75
64.2
268
0.213
0.251
0.360
0.190
1.686
0.093
0.224
0.295
0.321
2.400
562
3.24
4.31
Willi Castro +
Twins
0
3
2.1
11
0.375
0.333
0.375
0.273
1.000
0.182
0
0.455
0.273
0.000
1657
7.05
11.57
Dylan Cease +
White Sox
33
0
177.0
784
0.250
0.331
0.405
0.219
1.622
0.101
0.273
0.332
0.356
2.709
782
4.53
4.58
Slade Cecconi +
Diamondbacks
4
3
27.0
111
0.260
0.284
0.471
0.243
1.815
0.036
0.180
0.297
0.441
5.000
695
3.93
4.33
Luis Cessa +
Reds
6
1
26.0
132
0.397
0.413
0.603
0.348
1.522
0.091
0.083
0.447
0.530
0.917
1695
9.06
9.00
Pitcher
Team
GS
GR
IP
BFP
BA
BABIP
SA
HA
PF
BBA
KA
OBA
TBA
K/W
TPP
QofP
ERA
Andrew Chafin *
Diamondbacks
0
43
34.1
150
0.235
0.350
0.394
0.207
1.677
0.120
0.327
0.327
0.347
2.722
713
4.16
4.19
Andrew Chafin *
Brewers
0
20
17.0
74
0.222
0.239
0.444
0.189
2.000
0.135
0.189
0.338
0.378
1.400
792
4.54
5.82
Aroldis Chapman *
Royals
0
31
29.1
122
0.158
0.327
0.188
0.131
1.188
0.164
0.434
0.295
0.156
2.650
463
2.67
2.45
Aroldis Chapman *
Rangers
0
30
29.0
127
0.191
0.304
0.327
0.165
1.714
0.126
0.394
0.299
0.283
3.125
570
3.47
3.72
JT Chargois +
Marlins
5
41
42.1
174
0.232
0.276
0.377
0.201
1.629
0.103
0.201
0.305
0.328
1.944
613
3.34
3.61
Jesse Chavez +
Braves
1
35
34.2
144
0.203
0.273
0.297
0.181
1.462
0.083
0.271
0.285
0.264
3.250
523
3.06
1.56
Yonny Chirinos +
Rays
4
11
62.2
262
0.247
0.245
0.455
0.221
1.845
0.076
0.118
0.313
0.408
1.550
724
4.06
4.02
Yonny Chirinos +
Braves
5
0
22.1
105
0.344
0.400
0.552
0.314
1.606
0.067
0.210
0.390
0.505
3.143
1219
6.83
9.27
Adam Cimber +
Blue Jays
0
22
20.2
95
0.301
0.288
0.542
0.263
1.800
0.074
0.126
0.379
0.474
1.714
1190
6.63
7.40
José Cisnero +
Tigers
0
63
59.1
267
0.270
0.342
0.446
0.236
1.651
0.094
0.262
0.348
0.390
2.800
892
5.08
5.31
Aaron Civale +
Guardians
13
0
77.0
306
0.207
0.243
0.311
0.190
1.500
0.072
0.190
0.268
0.284
2.636
426
2.44
2.34
Aaron Civale +
Rays
10
0
45.1
198
0.279
0.373
0.443
0.258
1.588
0.056
0.293
0.328
0.409
5.273
787
4.55
5.36
Taylor Clarke +
Royals
2
56
59.0
266
0.303
0.369
0.513
0.267
1.690
0.090
0.244
0.368
0.451
2.708
1031
5.66
5.95
Emmanuel Clase +
Guardians
0
75
72.2
302
0.242
0.296
0.327
0.225
1.353
0.053
0.212
0.281
0.305
4.000
543
3.16
3.22
Alex Claudio *
Brewers
0
1
0.1
3
0.667
0.667
0.667
0.667
1.000
0
0
0.667
0.667
∞
5823
34.69
0.00
Garrett Cleavinger *
Rays
0
15
12.0
48
0.146
0.160
0.317
0.125
2.167
0.125
0.292
0.271
0.271
2.333
514
2.98
3.00
Ernie Clement +
Blue Jays
0
1
1.0
7
0.500
0.500
0.500
0.429
1.000
0
0
0.571
0.429
∞
2794
16.65
9.00
Kody Clemens +
Phillies
0
4
2.2
15
0.333
0.364
0.333
0.267
1.000
0.200
0.067
0.467
0.267
0.333
1275
7.59
3.38
Mike Clevinger +
White Sox
24
0
131.1
549
0.244
0.282
0.407
0.220
1.669
0.073
0.200
0.310
0.368
2.750
689
3.90
3.77
Alex Cobb +
Giants
28
0
151.1
646
0.272
0.319
0.435
0.252
1.601
0.057
0.203
0.319
0.404
3.541
747
4.28
3.87
Pitcher
Team
GS
GR
IP
BFP
BA
BABIP
SA
HA
PF
BBA
KA
OBA
TBA
K/W
TPP
QofP
ERA
Gerrit Cole +
Yankees
33
0
209.0
821
0.206
0.263
0.322
0.191
1.561
0.058
0.270
0.258
0.298
4.625
430
2.47
2.63
Dylan Coleman +
Royals
1
22
18.1
96
0.261
0.313
0.435
0.188
1.667
0.198
0.219
0.438
0.313
1.105
1484
8.20
8.84
Alex Colomé +
White Sox
0
4
3.0
15
0.167
0.111
0.500
0.133
3.000
0.200
0.133
0.333
0.400
0.667
1294
8.57
6.00
Roansy Contreras +
Pirates
11
8
68.1
302
0.282
0.318
0.466
0.248
1.653
0.106
0.182
0.358
0.411
1.719
913
5.07
6.59
Sam Coonrod +
Mets
0
10
6.2
34
0.208
0.278
0.208
0.147
1.000
0.235
0.176
0.441
0.147
0.750
861
4.87
9.45
Patrick Corbin *
Nationals
32
0
180.0
790
0.293
0.311
0.481
0.266
1.643
0.072
0.157
0.343
0.437
2.175
955
5.34
5.20
Jimmy Cordero +
Yankees
1
30
32.2
132
0.208
0.274
0.317
0.189
1.520
0.076
0.258
0.280
0.288
3.400
484
2.80
3.86
Nestor Cortes *
Yankees
12
0
63.1
266
0.244
0.291
0.442
0.222
1.814
0.075
0.252
0.308
0.402
3.350
712
4.08
4.97
Tom Cosgrove *
Padres
0
54
51.1
205
0.173
0.211
0.246
0.151
1.419
0.093
0.215
0.268
0.215
2.316
366
2.10
1.75
Danny Coulombe *
Orioles
0
61
51.1
210
0.231
0.308
0.323
0.214
1.400
0.057
0.276
0.281
0.300
4.833
527
3.06
2.81
Jake Cousins +
Brewers
0
9
9.1
45
0.286
0.333
0.429
0.222
1.500
0.222
0.156
0.444
0.333
0.700
1128
6.00
4.82
Dylan Covey +
Dodgers
0
1
4.0
18
0.294
0.250
0.647
0.278
2.200
0.056
0.167
0.333
0.611
3.000
1181
7.04
4.50
Dylan Covey +
Phillies
1
27
39.0
173
0.281
0.320
0.386
0.249
1.372
0.092
0.156
0.353
0.341
1.688
780
4.37
3.69
Austin Cox *
Royals
3
21
35.2
149
0.220
0.274
0.339
0.188
1.536
0.114
0.221
0.315
0.289
1.941
641
3.53
4.54
Brandon Crawford +
Giants
0
1
1.0
5
0.250
0.250
0.250
0.200
1.000
0.200
0
0.400
0.200
0.000
763
4.54
0.00
Kutter Crawford +
Red Sox
23
8
129.1
527
0.221
0.269
0.388
0.203
1.757
0.068
0.256
0.281
0.357
3.750
577
3.34
4.04
Nabil Crismatt +
Padres
0
7
11.0
57
0.347
0.378
0.571
0.298
1.647
0.123
0.158
0.439
0.491
1.286
1522
8.79
9.82
Nabil Crismatt +
Diamondbacks
0
1
2.0
8
0.250
0.400
0.375
0.250
1.500
0
0.375
0.250
0.375
∞
404
2.41
0.00
Cooper Criswell +
Rays
0
10
33.0
151
0.296
0.330
0.496
0.265
1.675
0.073
0.179
0.364
0.444
2.455
1009
5.77
5.73
Garrett Crochet *
White Sox
0
13
12.2
64
0.255
0.306
0.404
0.188
1.583
0.203
0.188
0.406
0.297
0.923
1229
6.74
3.55
Pitcher
Team
GS
GR
IP
BFP
BA
BABIP
SA
HA
PF
BBA
KA
OBA
TBA
K/W
TPP
QofP
ERA
Declan Cronin +
White Sox
0
9
11.0
51
0.262
0.258
0.500
0.216
1.909
0.137
0.157
0.392
0.412
1.143
1124
6.29
9.00
Wil Crowe +
Pirates
0
5
9.2
47
0.243
0.296
0.405
0.191
1.667
0.191
0.191
0.404
0.319
1.000
961
5.53
4.66
Fernando Cruz +
Reds
2
56
66.0
279
0.211
0.319
0.366
0.186
1.731
0.100
0.351
0.294
0.323
3.500
602
3.51
4.91
Steven Cruz +
Royals
4
6
12.2
62
0.220
0.294
0.400
0.177
1.818
0.177
0.242
0.371
0.323
1.364
901
5.51
4.97
Jose Cuas +
Royals
1
44
41.2
192
0.277
0.367
0.452
0.240
1.630
0.109
0.271
0.370
0.391
2.476
960
5.49
4.54
Jose Cuas +
Cubs
1
26
23.2
100
0.205
0.242
0.313
0.170
1.529
0.140
0.190
0.340
0.260
1.357
585
3.24
3.04
Johnny Cueto +
Marlins
10
3
52.1
218
0.256
0.236
0.543
0.234
2.118
0.069
0.179
0.317
0.495
2.600
877
4.93
6.02
Xzavion Curry +
Guardians
9
32
95.0
404
0.267
0.295
0.436
0.243
1.633
0.074
0.166
0.322
0.396
2.233
756
4.25
4.07
John Curtiss +
Mets
0
15
19.2
81
0.236
0.259
0.389
0.210
1.647
0.099
0.198
0.309
0.346
2.000
673
3.74
4.58
Tyler Cyr +
Dodgers
0
2
1.2
6
0.167
0.250
0.167
0.167
1.000
0
0.333
0.167
0.167
∞
113
0.67
0.00
Davis Daniel +
Angels
0
3
12.1
52
0.167
0.182
0.333
0.135
2.000
0.173
0.173
0.308
0.269
1.000
606
3.41
2.19
Hagen Danner +
Blue Jays
0
1
0.1
1
0
0
0
0
---
0
0
0
0
∞
0
0.00
0.00
Yu Darvish +
Padres
24
0
136.1
574
0.259
0.319
0.420
0.233
1.619
0.075
0.246
0.322
0.378
3.279
733
4.09
4.56
Tucker Davidson *
Angels
0
18
31.2
148
0.331
0.416
0.481
0.297
1.455
0.074
0.209
0.385
0.432
2.818
1100
6.14
6.54
Tucker Davidson *
Royals
1
19
19.2
88
0.263
0.281
0.474
0.227
1.800
0.091
0.170
0.330
0.409
1.875
889
5.03
5.03
Zach Davies +
Diamondbacks
18
0
82.1
377
0.295
0.348
0.461
0.260
1.561
0.103
0.191
0.369
0.406
1.846
999
5.64
7.00
Noah Davis +
Rockies
6
2
30.0
146
0.341
0.389
0.532
0.295
1.558
0.103
0.178
0.425
0.459
1.733
1358
7.46
8.70
Jacob deGrom +
Rangers
6
0
30.1
115
0.171
0.266
0.324
0.165
1.895
0.035
0.391
0.200
0.313
11.250
355
2.14
2.67
Enmanuel De Jesus *
Marlins
0
2
6.1
34
0.333
0.409
0.444
0.265
1.333
0.118
0.147
0.471
0.353
1.250
1428
8.06
11.37
Chase De Jong +
Pirates
0
6
11.1
60
0.367
0.308
0.837
0.300
2.278
0.100
0.117
0.433
0.683
1.167
2244
12.19
13.50
Pitcher
Team
GS
GR
IP
BFP
BA
BABIP
SA
HA
PF
BBA
KA
OBA
TBA
K/W
TPP
QofP
ERA
José De León +
Twins
1
11
17.1
70
0.250
0.311
0.359
0.229
1.438
0.071
0.243
0.314
0.329
3.400
563
3.10
4.67
Enyel De Los Santos +
Guardians
0
70
65.2
262
0.216
0.275
0.332
0.191
1.540
0.095
0.237
0.302
0.294
2.480
481
2.65
3.29
Yerry De Los Santos +
Pirates
0
22
24.1
104
0.193
0.225
0.295
0.163
1.529
0.125
0.173
0.298
0.250
1.385
591
3.42
3.33
Matt Dermody *
Red Sox
1
0
4.0
17
0.267
0.167
0.667
0.235
2.500
0.059
0.059
0.353
0.588
1.000
1139
6.22
6.75
Anthony DeSclafani +
Giants
18
1
99.2
419
0.271
0.303
0.456
0.251
1.686
0.048
0.189
0.308
0.422
3.950
749
4.22
4.88
Reid Detmers *
Angels
28
0
148.2
644
0.248
0.318
0.401
0.219
1.617
0.093
0.261
0.332
0.354
2.800
736
4.21
4.48
Chris Devenski +
Angels
0
29
33.2
140
0.244
0.286
0.394
0.221
1.613
0.064
0.236
0.293
0.357
3.667
690
3.91
5.08
Chris Devenski +
Rays
0
9
8.2
33
0.167
0.190
0.333
0.152
2.000
0.061
0.273
0.212
0.303
4.500
448
2.57
2.08
Alexis Díaz +
Reds
0
71
67.1
286
0.186
0.270
0.280
0.154
1.500
0.126
0.301
0.315
0.231
2.389
547
3.10
3.07
Jhonathan Diaz *
Angels
1
3
7.0
42
0.419
0.448
0.581
0.310
1.385
0.167
0.095
0.524
0.429
0.571
2835
14.48
10.29
Miguel Díaz +
Tigers
3
9
14.0
54
0.163
0.242
0.204
0.148
1.250
0.093
0.296
0.241
0.185
3.200
233
1.35
0.64
Jake Diekman *
White Sox
0
13
11.1
58
0.244
0.303
0.378
0.190
1.545
0.224
0.190
0.414
0.293
0.846
1082
6.45
7.94
Jake Diekman *
Rays
0
50
45.1
185
0.166
0.233
0.236
0.141
1.423
0.135
0.286
0.281
0.200
2.120
427
2.45
2.18
Brandon Dixon +
Padres
0
1
1.0
3
0
0
0
0
---
0
0
0
0
∞
0
0.00
0.00
Dylan Dodd *
Braves
7
0
34.1
164
0.351
0.346
0.616
0.323
1.755
0.073
0.091
0.402
0.567
1.250
1322
7.49
7.60
Seranthony Domínguez +
Phillies
0
57
50.0
224
0.246
0.291
0.374
0.214
1.521
0.098
0.214
0.339
0.326
2.182
773
4.51
3.78
Josh Donaldson +
Yankees
0
1
1.0
3
0
0
0
0
---
0
0
0
0
∞
0
0.00
0.00
Camilo Doval +
Giants
0
69
67.2
281
0.209
0.308
0.287
0.181
1.373
0.093
0.310
0.302
0.249
3.346
490
2.78
2.93
Tommy Doyle +
Rockies
0
15
23.2
103
0.256
0.269
0.500
0.223
1.957
0.126
0.175
0.350
0.437
1.385
876
4.92
6.85
Daniel Duarte +
Reds
0
31
31.2
136
0.211
0.218
0.360
0.176
1.708
0.147
0.169
0.331
0.301
1.150
702
3.96
3.69
Pitcher
Team
GS
GR
IP
BFP
BA
BABIP
SA
HA
PF
BBA
KA
OBA
TBA
K/W
TPP
QofP
ERA
Shawn Dubin +
Astros
1
2
9.0
42
0.324
0.423
0.514
0.286
1.583
0.071
0.262
0.381
0.452
3.667
1142
6.30
7.00
Matt Duffy +
Royals
0
2
2.0
10
0.333
0.250
0.667
0.300
2.000
0
0
0.400
0.600
∞
1515
9.03
4.50
Dane Dunning +
Rangers
26
9
172.2
722
0.250
0.288
0.393
0.226
1.571
0.076
0.194
0.316
0.355
2.545
660
3.71
3.70
Jhoan Duran +
Twins
0
59
62.1
255
0.207
0.301
0.324
0.180
1.565
0.098
0.329
0.294
0.282
3.360
501
2.81
2.45
Nate Eaton +
Royals
0
1
1.0
5
0.400
0.500
0.400
0.400
1.000
0
0.200
0.400
0.400
∞
1107
6.59
0.00
Carl Edwards Jr. +
Nationals
0
32
31.2
142
0.250
0.303
0.355
0.218
1.419
0.120
0.169
0.345
0.310
1.412
691
4.03
3.69
Zach Eflin +
Rays
31
0
177.2
703
0.235
0.296
0.379
0.225
1.608
0.034
0.265
0.263
0.361
7.750
510
2.92
3.50
Bryce Elder +
Braves
31
0
174.2
732
0.245
0.275
0.390
0.219
1.594
0.086
0.175
0.316
0.348
2.032
661
3.71
3.81
Mason Englert +
Tigers
1
30
56.0
253
0.291
0.307
0.526
0.265
1.806
0.067
0.162
0.340
0.478
2.412
1045
6.04
5.46
Nathan Eovaldi +
Rangers
25
0
144.0
577
0.225
0.271
0.382
0.203
1.701
0.081
0.229
0.295
0.345
2.809
546
3.04
3.63
Lucas Erceg +
Athletics
0
50
55.0
251
0.245
0.357
0.356
0.203
1.451
0.143
0.271
0.371
0.295
1.889
743
4.21
4.75
Eduardo Escobar +
Angels
0
3
3.2
16
0.154
0.143
0.231
0.125
1.500
0.063
0
0.250
0.188
0.000
675
4.02
2.45
José Espada +
Padres
0
1
1.0
5
0
0
0
0
---
0.400
0.400
0.400
0
1.000
419
2.49
0.00
Paolo Espino +
Nationals
0
3
4.0
28
0.583
0.619
0.792
0.500
1.357
0.107
0.107
0.607
0.679
1.000
4672
23.19
24.75
Joey Estes +
Athletics
2
0
10.0
47
0.286
0.258
0.643
0.255
2.250
0.043
0.149
0.362
0.574
3.500
1299
7.74
7.20
Carlos Estévez +
Angels
0
63
62.1
281
0.254
0.346
0.381
0.221
1.500
0.110
0.278
0.349
0.331
2.516
727
4.22
3.90
Jeremiah Estrada +
Cubs
0
12
10.2
56
0.279
0.296
0.605
0.214
2.167
0.214
0.232
0.429
0.464
1.083
1565
9.03
6.75
Alex Faedo +
Tigers
12
3
64.2
262
0.200
0.211
0.404
0.183
2.021
0.076
0.221
0.263
0.370
2.900
586
3.46
4.45
Pete Fairbanks +
Rays
0
49
45.1
184
0.164
0.261
0.233
0.141
1.423
0.109
0.370
0.272
0.201
3.400
387
2.26
2.58
Bailey Falter *
Phillies
7
1
40.1
175
0.301
0.326
0.494
0.286
1.640
0.046
0.160
0.331
0.469
3.500
870
4.97
5.13
Pitcher
Team
GS
GR
IP
BFP
BA
BABIP
SA
HA
PF
BBA
KA
OBA
TBA
K/W
TPP
QofP
ERA
Bailey Falter *
Pirates
7
3
40.1
172
0.275
0.288
0.513
0.256
1.864
0.070
0.186
0.326
0.477
2.667
876
5.01
5.58
Jeurys Familia +
Athletics
0
14
12.2
64
0.271
0.289
0.458
0.203
1.692
0.203
0.141
0.422
0.344
0.692
1231
6.75
6.39
Jake Faria +
Red Sox
0
1
2.0
14
0.444
0.571
0.667
0.286
1.500
0.286
0.214
0.571
0.429
0.750
4332
21.51
22.50
Buck Farmer +
Reds
0
71
75.0
309
0.214
0.244
0.402
0.188
1.879
0.094
0.227
0.294
0.353
2.414
641
3.62
4.20
Calvin Faucher +
Rays
4
13
25.2
120
0.290
0.346
0.458
0.258
1.581
0.100
0.208
0.367
0.408
2.083
1036
6.09
7.01
Ángel Felipe +
Athletics
0
14
15.0
64
0.120
0.194
0.140
0.094
1.167
0.203
0.297
0.313
0.109
1.462
310
1.80
4.20
Ryan Feltner +
Rockies
10
0
43.1
201
0.265
0.328
0.359
0.224
1.356
0.139
0.189
0.373
0.303
1.357
824
4.72
5.82
Caleb Ferguson *
Dodgers
7
61
60.1
270
0.269
0.364
0.366
0.237
1.359
0.085
0.259
0.352
0.322
3.043
779
4.46
3.43
José Ferrer *
Nationals
0
39
34.0
142
0.289
0.333
0.422
0.261
1.459
0.092
0.176
0.359
0.380
1.923
740
3.93
5.03
Matt Festa +
Mariners
0
8
9.0
43
0.129
0.176
0.290
0.093
2.250
0.279
0.302
0.372
0.209
1.083
720
4.29
4.00
Kyle Finnegan +
Nationals
0
67
69.1
288
0.254
0.294
0.423
0.229
1.667
0.083
0.219
0.316
0.382
2.625
712
3.96
3.76
Jack Flaherty +
Cardinals
20
0
109.2
485
0.278
0.346
0.427
0.239
1.534
0.111
0.219
0.367
0.367
1.963
847
4.62
4.43
Jack Flaherty +
Orioles
7
2
34.2
165
0.311
0.390
0.514
0.279
1.652
0.073
0.255
0.376
0.461
3.500
1108
6.47
6.75
Josh Fleming *
Rays
3
9
51.2
221
0.281
0.280
0.467
0.253
1.661
0.086
0.113
0.339
0.421
1.316
831
4.57
4.70
Chris Flexen +
Mariners
4
13
42.0
196
0.333
0.350
0.542
0.301
1.627
0.097
0.148
0.398
0.490
1.526
1177
6.57
7.71
Chris Flexen +
Rockies
12
0
60.1
270
0.305
0.321
0.547
0.274
1.797
0.070
0.167
0.359
0.493
2.368
1071
5.96
6.27
Dylan Floro +
Marlins
0
43
39.2
171
0.302
0.397
0.415
0.281
1.375
0.064
0.240
0.351
0.386
3.727
719
4.00
4.54
Dylan Floro +
Twins
0
19
17.0
77
0.324
0.412
0.397
0.286
1.227
0.078
0.221
0.390
0.351
2.833
1003
5.39
5.29
Jason Foley +
Tigers
0
70
69.0
276
0.251
0.310
0.340
0.236
1.354
0.054
0.199
0.293
0.319
3.667
469
2.62
2.61
Mike Ford +
Mariners
0
2
2.0
12
0.455
0.333
1.091
0.417
2.400
0.083
0
0.500
1
0.000
3048
18.16
18.00
Pitcher
Team
GS
GR
IP
BFP
BA
BABIP
SA
HA
PF
BBA
KA
OBA
TBA
K/W
TPP
QofP
ERA
Bowden Francis +
Blue Jays
0
20
36.1
136
0.175
0.195
0.317
0.162
1.818
0.059
0.257
0.228
0.294
4.375
386
2.19
1.73
J.P. France +
Astros
23
1
136.1
581
0.263
0.290
0.414
0.238
1.572
0.081
0.174
0.322
0.373
2.149
751
4.22
3.83
Kyle Freeland *
Rockies
29
0
155.2
677
0.300
0.312
0.506
0.276
1.690
0.062
0.139
0.340
0.467
2.238
936
5.22
5.03
Luis Frías +
Diamondbacks
0
29
31.0
139
0.250
0.297
0.417
0.216
1.667
0.122
0.187
0.353
0.360
1.529
801
4.62
4.06
Max Fried *
Braves
14
0
77.2
311
0.242
0.310
0.343
0.225
1.414
0.058
0.257
0.289
0.318
4.444
499
2.79
2.55
David Fry +
Guardians
0
2
5.0
26
0.400
0.318
0.800
0.385
2.000
0.038
0
0.423
0.769
0.000
1913
11.40
12.60
Shintaro Fujinami +
Athletics
7
27
49.1
231
0.269
0.331
0.430
0.225
1.596
0.130
0.221
0.377
0.359
1.700
960
5.45
8.57
Shintaro Fujinami +
Orioles
0
30
29.2
126
0.193
0.243
0.358
0.167
1.857
0.119
0.254
0.302
0.310
2.133
633
3.73
4.85
Carson Fulmer +
Angels
1
2
10.0
39
0.176
0.185
0.353
0.154
2.000
0.103
0.154
0.282
0.308
1.500
471
2.62
2.70
Michael Fulmer +
Cubs
1
57
57.0
237
0.235
0.304
0.402
0.203
1.708
0.118
0.274
0.329
0.346
2.321
671
3.65
4.42
Kody Funderburk *
Twins
0
11
12.0
47
0.146
0.238
0.244
0.128
1.667
0.106
0.404
0.255
0.213
3.800
362
2.10
0.75
Hunter Gaddis +
Guardians
7
4
42.0
182
0.255
0.261
0.447
0.225
1.756
0.077
0.132
0.324
0.396
1.714
810
4.59
4.50
Matt Gage *
Astros
0
5
6.2
27
0.261
0.357
0.435
0.222
1.667
0.111
0.296
0.333
0.370
2.667
651
3.30
2.70
Giovanny Gallegos +
Cardinals
0
56
55.0
229
0.252
0.297
0.467
0.236
1.852
0.052
0.258
0.288
0.437
4.917
719
4.15
4.42
Zac Gallen +
Diamondbacks
34
0
210.0
846
0.238
0.301
0.382
0.222
1.606
0.056
0.260
0.284
0.357
4.681
535
3.05
3.47
Deivi García +
Yankees
0
2
5.2
25
0.200
0.176
0.500
0.160
2.500
0.160
0.120
0.320
0.400
0.750
911
5.11
1.59
Deivi García +
White Sox
0
6
9.1
42
0.156
0.160
0.313
0.119
2.000
0.190
0.167
0.333
0.238
0.875
690
3.96
2.89
Luis García +
Padres
0
61
59.2
267
0.252
0.301
0.372
0.221
1.475
0.090
0.199
0.333
0.326
2.208
781
4.55
4.07
Luis Garcia +
Astros
6
0
27.0
115
0.243
0.319
0.427
0.217
1.760
0.087
0.270
0.313
0.383
3.100
658
3.77
4.00
Rico Garcia +
Athletics
0
7
8.2
44
0.342
0.310
0.763
0.295
2.231
0.114
0.136
0.409
0.659
1.200
1770
10.14
8.31
Pitcher
Team
GS
GR
IP
BFP
BA
BABIP
SA
HA
PF
BBA
KA
OBA
TBA
K/W
TPP
QofP
ERA
Rico Garcia +
Nationals
0
3
3.0
16
0.400
0.500
0.600
0.375
1.500
0.063
0.250
0.438
0.563
4.000
1681
10.02
12.00
Robert Garcia *
Marlins
0
1
0.1
3
0.500
0.500
0.500
0.333
1.000
0.333
0
0.667
0.333
0.000
4103
24.44
0.00
Robert Garcia *
Nationals
0
24
31.2
124
0.229
0.297
0.330
0.202
1.440
0.089
0.266
0.290
0.290
3.000
480
2.53
3.69
Yimi Garcia +
Blue Jays
0
73
66.0
282
0.261
0.345
0.405
0.238
1.552
0.053
0.280
0.312
0.369
5.267
697
3.99
4.09
Amir Garrett *
Royals
0
27
24.1
112
0.244
0.305
0.422
0.196
1.727
0.179
0.250
0.375
0.339
1.400
951
5.28
3.33
Braxton Garrett *
Marlins
30
1
159.2
659
0.250
0.302
0.420
0.234
1.682
0.044
0.237
0.294
0.393
5.379
642
3.70
3.66
Reed Garrett +
Orioles
0
2
2.2
16
0.467
0.467
0.600
0.438
1.286
0.063
0
0.500
0.563
0.000
2224
13.25
10.13
Reed Garrett +
Mets
0
10
17.0
72
0.250
0.283
0.438
0.222
1.750
0.083
0.222
0.319
0.389
2.667
791
4.43
5.82
Justin Garza +
Red Sox
1
16
18.1
91
0.286
0.328
0.506
0.242
1.773
0.132
0.187
0.385
0.429
1.417
1155
6.88
7.36
Kevin Gausman +
Blue Jays
31
0
185.0
763
0.233
0.324
0.379
0.214
1.626
0.072
0.311
0.290
0.347
4.309
579
3.34
3.16
Domingo Germán +
Yankees
19
1
108.2
444
0.207
0.233
0.414
0.187
2.000
0.077
0.257
0.277
0.374
3.353
638
3.71
4.56
Ian Gibaut +
Reds
0
74
75.2
318
0.245
0.295
0.365
0.217
1.493
0.088
0.217
0.318
0.324
2.464
636
3.55
3.33
Kyle Gibson +
Orioles
33
0
192.0
807
0.270
0.311
0.437
0.245
1.616
0.068
0.195
0.321
0.397
2.855
737
4.07
4.73
Logan Gilbert +
Mariners
32
0
190.2
770
0.233
0.274
0.409
0.219
1.751
0.047
0.245
0.269
0.384
5.250
589
3.41
3.73
Tyler Gilbert *
Diamondbacks
0
11
17.1
72
0.313
0.413
0.537
0.292
1.714
0.069
0.264
0.361
0.500
3.800
830
4.37
5.19
Logan Gillaspie +
Orioles
0
11
9.0
46
0.350
0.400
0.725
0.304
2.071
0.109
0.174
0.435
0.630
1.600
1663
9.54
6.00
Kevin Ginkel +
Diamondbacks
0
60
65.1
254
0.181
0.244
0.288
0.161
1.585
0.091
0.276
0.260
0.256
3.043
360
2.02
2.48
Lucas Giolito +
White Sox
21
0
121.0
507
0.232
0.279
0.430
0.209
1.849
0.083
0.258
0.304
0.387
3.119
698
4.01
3.79
Lucas Giolito +
Angels
6
0
32.2
149
0.258
0.267
0.563
0.221
2.182
0.101
0.228
0.342
0.483
2.267
1117
6.45
6.89
Lucas Giolito +
Guardians
6
0
30.2
138
0.248
0.264
0.595
0.217
2.400
0.116
0.283
0.333
0.522
2.438
1097
6.46
7.04
Pitcher
Team
GS
GR
IP
BFP
BA
BABIP
SA
HA
PF
BBA
KA
OBA
TBA
K/W
TPP
QofP
ERA
Sawyer Gipson-Long +
Tigers
4
0
20.0
82
0.189
0.261
0.351
0.171
1.857
0.098
0.317
0.268
0.317
3.250
531
3.16
2.70
Mychal Givens +
Orioles
0
6
4.0
22
0.286
0.308
0.357
0.182
1.250
0.273
0.091
0.500
0.227
0.333
1665
8.26
11.25
Tyler Glasnow +
Rays
21
0
120.0
485
0.209
0.294
0.347
0.192
1.656
0.076
0.334
0.270
0.318
4.378
531
3.08
3.53
Austin Gomber *
Rockies
27
0
139.0
603
0.297
0.314
0.513
0.272
1.726
0.071
0.144
0.348
0.469
2.023
911
5.05
5.50
Yoendrys Gómez +
Yankees
0
1
2.0
8
0.143
0.333
0.143
0.125
1.000
0
0.500
0.250
0.125
∞
211
1.26
0.00
Tony Gonsolin +
Dodgers
20
0
103.0
435
0.226
0.235
0.415
0.198
1.837
0.092
0.189
0.306
0.363
2.050
726
4.13
4.98
Chi Chi González +
Marlins
0
3
3.2
19
0.389
0.429
0.667
0.368
1.714
0.053
0.158
0.421
0.632
3.000
1714
10.21
7.36
Marco Gonzales *
Mariners
10
0
50.0
215
0.282
0.316
0.431
0.256
1.527
0.084
0.158
0.340
0.391
1.889
769
4.27
5.22
Victor González *
Dodgers
1
33
33.2
135
0.223
0.278
0.331
0.200
1.481
0.074
0.222
0.296
0.296
3.000
472
2.62
4.01
MacKenzie Gore *
Nationals
27
0
136.1
582
0.258
0.310
0.459
0.230
1.776
0.098
0.259
0.330
0.409
2.649
814
4.57
4.42
Trevor Gott +
Mariners
0
30
29.0
129
0.277
0.365
0.403
0.256
1.455
0.062
0.248
0.333
0.372
4.000
755
4.45
4.03
Trevor Gott +
Mets
0
34
29.0
132
0.256
0.326
0.359
0.227
1.400
0.083
0.227
0.326
0.318
2.727
793
4.73
4.34
Brusdar Graterol +
Dodgers
1
67
67.1
257
0.221
0.262
0.296
0.206
1.340
0.047
0.187
0.261
0.276
4.000
375
2.07
1.20
Kendall Graveman +
White Sox
0
45
44.0
186
0.208
0.241
0.365
0.177
1.758
0.108
0.226
0.312
0.312
2.100
668
3.80
3.48
Kendall Graveman +
Astros
0
23
22.1
96
0.228
0.288
0.380
0.188
1.667
0.167
0.250
0.354
0.313
1.500
731
3.96
2.42
Jon Gray +
Rangers
29
0
157.1
656
0.256
0.299
0.400
0.227
1.564
0.082
0.216
0.323
0.355
2.630
695
3.80
4.12
Josiah Gray +
Nationals
30
0
159.0
698
0.251
0.293
0.412
0.218
1.638
0.115
0.205
0.345
0.357
1.788
803
4.54
3.91
Sonny Gray +
Twins
32
0
184.0
754
0.226
0.295
0.319
0.207
1.410
0.073
0.243
0.288
0.292
3.327
484
2.78
2.79
Chad Green +
Blue Jays
0
12
12.0
52
0.250
0.355
0.417
0.231
1.667
0.077
0.308
0.308
0.385
4.000
697
4.15
5.25
Hunter Greene +
Reds
22
0
112.0
498
0.253
0.342
0.477
0.223
1.883
0.096
0.305
0.335
0.420
3.167
884
5.12
4.82
Pitcher
Team
GS
GR
IP
BFP
BA
BABIP
SA
HA
PF
BBA
KA
OBA
TBA
K/W
TPP
QofP
ERA
Shane Greene +
Cubs
0
2
3.0
12
0.200
0.286
0.300
0.167
1.500
0.167
0.250
0.333
0.250
1.500
408
2.16
0.00
Zack Greinke +
Royals
27
3
142.1
593
0.282
0.300
0.467
0.266
1.658
0.039
0.164
0.312
0.442
4.217
766
4.31
5.06
Michael Grove +
Dodgers
12
6
69.0
302
0.296
0.364
0.500
0.275
1.687
0.063
0.242
0.348
0.464
3.842
906
5.14
6.13
Javy Guerra +
Brewers
0
8
8.1
45
0.303
0.321
0.424
0.222
1.400
0.200
0.111
0.467
0.311
0.556
1460
8.00
8.64
Javy Guerra +
Rays
2
7
11.0
52
0.179
0.207
0.282
0.135
1.571
0.250
0.173
0.385
0.212
0.692
670
3.87
4.09
Luis Guillorme +
Mets
0
1
1.0
4
0.250
0.250
0.250
0.250
1.000
0
0
0.250
0.250
∞
319
1.90
0.00
Josh Hader *
Padres
0
61
56.1
231
0.163
0.269
0.224
0.139
1.375
0.130
0.368
0.281
0.190
2.833
348
2.01
1.28
DL Hall *
Orioles
0
18
19.1
81
0.237
0.314
0.382
0.222
1.611
0.062
0.284
0.284
0.358
4.600
589
3.51
3.26
Ian Hamilton +
Yankees
3
36
58.0
239
0.215
0.309
0.297
0.188
1.378
0.109
0.289
0.310
0.259
2.654
467
2.62
2.64
Emerson Hancock +
Mariners
3
0
12.0
49
0.283
0.308
0.348
0.265
1.231
0.061
0.122
0.327
0.327
2.000
639
3.49
4.50
Brad Hand *
Rockies
0
40
35.2
157
0.265
0.341
0.462
0.223
1.743
0.102
0.261
0.344
0.389
2.563
954
5.15
4.54
Brad Hand *
Braves
0
20
18.0
79
0.279
0.354
0.456
0.241
1.632
0.076
0.228
0.342
0.392
3.000
784
4.24
7.50
Brenan Hanifee +
Tigers
0
3
5.0
23
0.348
0.368
0.522
0.348
1.500
0
0.130
0.348
0.522
∞
1028
6.13
5.40
Hobie Harris +
Nationals
0
16
19.1
91
0.273
0.288
0.416
0.231
1.524
0.143
0.099
0.385
0.352
0.692
991
5.70
5.12
Hogan Harris *
Athletics
6
8
63.0
284
0.269
0.308
0.470
0.236
1.746
0.099
0.197
0.345
0.412
2.000
914
5.24
7.14
Josh Harrison +
Phillies
0
2
1.2
15
0.727
0.615
0.727
0.533
1.000
0.133
0
0.667
0.533
0.000
11611
41.50
27.00
Kyle Harrison *
Giants
7
0
34.2
147
0.221
0.236
0.458
0.197
2.069
0.075
0.238
0.299
0.408
3.182
783
4.57
4.15
Geoff Hartlieb +
Marlins
0
2
4.0
16
0.154
0.111
0.385
0.125
2.500
0.188
0.188
0.313
0.313
1.000
626
3.42
2.25
Grant Hartwig +
Mets
0
28
35.2
160
0.254
0.305
0.391
0.219
1.543
0.094
0.194
0.350
0.338
2.067
816
4.68
5.05
Hunter Harvey +
Nationals
0
57
60.2
235
0.203
0.253
0.332
0.187
1.636
0.055
0.285
0.251
0.306
5.154
456
2.58
2.82
Pitcher
Team
GS
GR
IP
BFP
BA
BABIP
SA
HA
PF
BBA
KA
OBA
TBA
K/W
TPP
QofP
ERA
Thomas Hatch +
Blue Jays
0
6
6.1
35
0.357
0.526
0.500
0.286
1.400
0.143
0.286
0.429
0.400
2.000
1847
10.42
4.26
Thomas Hatch +
Pirates
2
10
22.1
94
0.271
0.313
0.400
0.245
1.478
0.074
0.170
0.330
0.362
2.286
651
3.59
4.03
Brent Headrick *
Twins
0
14
25.2
117
0.267
0.303
0.564
0.231
2.111
0.085
0.256
0.350
0.487
3.000
1090
6.24
6.31
Andrew Heaney *
Rangers
28
6
147.1
641
0.251
0.302
0.439
0.223
1.748
0.094
0.236
0.332
0.390
2.517
794
4.56
4.15
Taylor Hearn *
Rangers
0
4
7.0
34
0.300
0.364
0.400
0.265
1.333
0.118
0.206
0.382
0.353
1.750
1093
6.51
10.29
Taylor Hearn *
Braves
0
1
0.1
5
0.667
0.500
1.667
0.400
2.500
0.400
0
0.800
1
0.000
13198
78.62
108.00
Taylor Hearn *
Royals
0
8
7.2
37
0.343
0.400
0.629
0.324
1.833
0.054
0.216
0.378
0.595
4.000
1286
7.66
8.22
Jonathan Heasley +
Royals
0
12
15.0
63
0.288
0.261
0.610
0.270
2.118
0.032
0.143
0.317
0.571
4.500
1008
5.60
7.20
Austin Hedges +
Rangers
0
4
3.2
16
0.333
0.308
0.600
0.313
1.800
0
0.063
0.375
0.563
∞
1079
5.84
4.91
Ben Heller +
Braves
0
19
18.2
82
0.232
0.275
0.362
0.195
1.563
0.134
0.195
0.354
0.305
1.455
727
4.10
3.86
Ryan Helsley +
Cardinals
0
33
36.2
146
0.176
0.280
0.264
0.151
1.500
0.116
0.356
0.274
0.226
3.059
397
2.21
2.45
Heath Hembree +
Rays
0
1
1.1
4
0
0
0
0
---
0.250
0.500
0.250
0
2.000
0
0.00
0.00
Kyle Hendricks +
Cubs
24
0
137.0
578
0.255
0.284
0.393
0.239
1.543
0.047
0.161
0.292
0.369
3.444
660
3.86
3.74
Liam Hendriks +
White Sox
0
5
5.0
20
0.222
0.200
0.444
0.200
2.000
0.050
0.150
0.250
0.400
3.000
729
4.06
5.40
Tommy Henry *
Diamondbacks
16
1
89.0
381
0.251
0.278
0.418
0.226
1.663
0.092
0.168
0.328
0.375
1.829
721
4.12
4.15
Sam Hentges *
Guardians
0
56
52.1
223
0.260
0.347
0.338
0.238
1.302
0.081
0.251
0.318
0.309
3.111
621
3.56
3.61
Jimmy Herget +
Angels
1
28
29.0
127
0.282
0.310
0.547
0.260
1.939
0.063
0.205
0.339
0.504
3.250
888
5.11
4.66
Kevin Herget +
Reds
0
14
24.1
105
0.268
0.275
0.495
0.248
1.846
0.057
0.124
0.324
0.457
2.167
798
4.62
5.18
Carlos Hernández +
Royals
4
63
70.0
300
0.233
0.287
0.425
0.207
1.823
0.103
0.257
0.313
0.377
2.484
705
4.08
5.27
Daysbel Hernández +
Braves
0
4
3.2
20
0.353
0.500
0.529
0.300
1.500
0.150
0.300
0.450
0.450
2.000
1656
9.86
7.36
Pitcher
Team
GS
GR
IP
BFP
BA
BABIP
SA
HA
PF
BBA
KA
OBA
TBA
K/W
TPP
QofP
ERA
Jonathan Hernández +
Rangers
0
33
31.2
147
0.280
0.348
0.432
0.238
1.543
0.102
0.231
0.367
0.367
2.267
956
5.40
5.40
Jose Hernandez *
Pirates
0
50
50.2
223
0.239
0.299
0.462
0.211
1.936
0.099
0.278
0.314
0.408
2.818
795
4.68
4.97
Nick Hernandez +
Padres
0
2
3.0
18
0.250
0.333
0.500
0.167
2.000
0.222
0.278
0.500
0.333
1.250
1714
10.21
12.00
Yonny Hernández +
Dodgers
0
1
1.0
4
0.250
0.250
0.250
0.250
1.000
0
0
0.250
0.250
∞
319
1.90
0.00
José Herrera +
Diamondbacks
0
2
2.0
10
0.400
0.400
0.500
0.400
1.250
0
0
0.400
0.500
∞
1243
7.41
9.00
Tim Herrin *
Guardians
0
23
27.2
121
0.279
0.371
0.404
0.240
1.448
0.099
0.264
0.355
0.347
2.667
822
4.43
5.53
Jordan Hicks +
Cardinals
0
40
41.2
189
0.244
0.366
0.338
0.206
1.385
0.127
0.312
0.349
0.286
2.458
729
4.20
3.67
Jordan Hicks +
Blue Jays
0
25
24.0
96
0.207
0.254
0.322
0.188
1.556
0.083
0.229
0.281
0.292
2.750
443
2.53
2.63
Garrett Hill +
Tigers
0
9
15.2
80
0.302
0.326
0.587
0.238
1.947
0.175
0.175
0.425
0.463
1.000
1546
8.62
9.19
Rich Hill *
Pirates
22
0
119.0
530
0.272
0.320
0.458
0.243
1.682
0.089
0.196
0.340
0.409
2.213
878
5.05
4.76
Rich Hill *
Padres
5
5
27.1
130
0.319
0.337
0.611
0.277
1.917
0.085
0.192
0.385
0.531
2.273
1426
7.98
8.23
Tim Hill *
Padres
0
48
44.1
202
0.331
0.354
0.511
0.292
1.542
0.069
0.129
0.391
0.450
1.857
1126
6.00
5.48
Sean Hjelle +
Giants
0
15
29.0
139
0.317
0.402
0.458
0.273
1.447
0.094
0.223
0.396
0.396
2.385
1116
6.26
6.52
Bryan Hoeing +
Marlins
7
26
70.2
304
0.259
0.275
0.504
0.234
1.944
0.082
0.174
0.322
0.454
2.120
844
4.81
5.48
Jeff Hoffman +
Phillies
0
54
52.1
208
0.158
0.232
0.257
0.139
1.621
0.091
0.332
0.240
0.226
3.632
391
2.29
2.41
Colin Holderman +
Pirates
0
58
56.0
240
0.256
0.329
0.363
0.229
1.418
0.083
0.242
0.321
0.325
2.900
643
3.65
3.86
Gavin Hollowell +
Rockies
0
26
33.2
154
0.231
0.244
0.469
0.195
2.033
0.117
0.208
0.351
0.396
1.778
934
5.51
5.88
Clay Holmes +
Yankees
0
66
63.0
262
0.218
0.301
0.291
0.195
1.333
0.088
0.271
0.294
0.260
3.087
483
2.79
2.86
Tyler Holton *
Tigers
1
58
85.1
324
0.185
0.213
0.304
0.173
1.643
0.056
0.228
0.231
0.284
4.111
355
2.04
2.11
Brent Honeywell Jr. +
Padres
0
36
46.2
204
0.247
0.279
0.416
0.216
1.682
0.098
0.206
0.333
0.363
2.100
810
4.62
4.05
Pitcher
Team
GS
GR
IP
BFP
BA
BABIP
SA
HA
PF
BBA
KA
OBA
TBA
K/W
TPP
QofP
ERA
Brent Honeywell Jr. +
White Sox
0
4
5.2
30
0.346
0.333
0.654
0.300
1.889
0.100
0.100
0.433
0.567
1.000
1750
10.43
11.12
Tanner Houck +
Red Sox
21
0
106.0
463
0.254
0.299
0.415
0.225
1.635
0.089
0.214
0.326
0.367
2.415
761
4.36
5.01
Adrian Houser +
Brewers
21
2
111.1
481
0.273
0.320
0.406
0.252
1.488
0.071
0.200
0.324
0.374
2.824
736
4.23
4.12
Spencer Howard +
Rangers
0
3
3.1
18
0.286
0.273
0.500
0.222
1.750
0.167
0.111
0.444
0.389
0.667
1613
9.61
10.80
Bryan Hudson *
Dodgers
0
6
8.2
44
0.316
0.355
0.447
0.273
1.417
0.091
0.159
0.386
0.386
1.750
1211
7.22
7.27
Daniel Hudson +
Dodgers
0
3
3.0
14
0.182
0.333
0.273
0.143
1.500
0.214
0.357
0.357
0.214
1.667
584
3.48
0.00
Dakota Hudson +
Cardinals
12
6
81.1
354
0.283
0.305
0.441
0.249
1.557
0.096
0.127
0.362
0.387
1.324
813
4.43
4.98
Brandon Hughes *
Cubs
0
17
13.2
63
0.264
0.353
0.415
0.222
1.571
0.127
0.270
0.365
0.349
2.125
901
5.11
7.24
Tommy Hunter +
Mets
0
14
23.2
106
0.286
0.301
0.541
0.264
1.893
0.047
0.189
0.330
0.500
4.000
998
5.86
6.85
Kyle Hurt +
Dodgers
0
1
2.0
6
0
0
0
0
---
0
0.500
0
0
∞
0
0.00
0.00
Raisel Iglesias +
Braves
0
58
55.2
231
0.238
0.312
0.379
0.221
1.588
0.065
0.294
0.286
0.351
4.533
583
3.39
2.75
Kolton Ingram *
Angels
0
5
5.1
30
0.333
0.375
0.667
0.267
2.000
0.167
0.233
0.433
0.533
1.400
2075
12.36
8.44
Cole Irvin *
Orioles
12
12
77.1
336
0.256
0.293
0.420
0.232
1.641
0.063
0.202
0.315
0.381
3.238
746
4.35
4.42
Jake Irvin +
Nationals
24
0
121.0
530
0.255
0.281
0.431
0.223
1.686
0.102
0.187
0.340
0.375
1.833
830
4.69
4.61
Andre Jackson +
Dodgers
0
7
17.2
79
0.289
0.309
0.553
0.278
1.909
0.038
0.203
0.316
0.532
5.333
1008
6.12
6.62
Andre Jackson +
Pirates
7
5
43.2
178
0.194
0.218
0.361
0.169
1.867
0.107
0.230
0.287
0.315
2.158
579
3.29
4.33
Jay Jackson +
Blue Jays
0
25
29.2
116
0.171
0.189
0.314
0.155
1.833
0.078
0.233
0.241
0.284
3.000
389
2.26
2.12
Luke Jackson +
Giants
0
33
33.1
143
0.206
0.284
0.341
0.182
1.654
0.105
0.301
0.294
0.301
2.867
622
3.71
2.97
Zach Jackson +
Athletics
0
19
18.0
80
0.261
0.378
0.333
0.225
1.278
0.125
0.288
0.350
0.288
2.300
681
3.83
2.50
Alek Jacob +
Padres
0
3
3.0
10
0
0
0
0
---
0.100
0.500
0.100
0
5.000
27
0.16
0.00
Pitcher
Team
GS
GR
IP
BFP
BA
BABIP
SA
HA
PF
BBA
KA
OBA
TBA
K/W
TPP
QofP
ERA
Joe Jacques *
Red Sox
1
22
26.2
122
0.308
0.361
0.452
0.262
1.469
0.082
0.164
0.393
0.385
2.000
1008
5.40
5.06
Drey Jameson +
Diamondbacks
3
12
40.2
174
0.260
0.304
0.416
0.230
1.600
0.103
0.213
0.339
0.368
2.056
737
4.10
3.32
Kenley Jansen +
Red Sox
0
51
44.2
188
0.237
0.313
0.379
0.213
1.600
0.090
0.277
0.314
0.340
3.059
659
3.78
3.63
Bryce Jarvis +
Diamondbacks
1
10
23.2
92
0.171
0.162
0.305
0.152
1.786
0.098
0.130
0.250
0.272
1.333
429
2.45
3.04
Cristian Javier +
Astros
31
0
162.0
687
0.234
0.273
0.424
0.208
1.811
0.090
0.231
0.309
0.377
2.565
732
4.20
4.56
Griffin Jax +
Twins
0
71
65.1
274
0.232
0.299
0.344
0.212
1.483
0.069
0.248
0.296
0.314
3.579
575
3.36
3.86
Dany Jiménez +
Athletics
1
24
23.1
94
0.143
0.145
0.286
0.117
2.000
0.149
0.223
0.266
0.234
1.500
486
2.73
3.47
Joe Jiménez +
Braves
0
59
56.1
238
0.233
0.304
0.420
0.214
1.804
0.059
0.307
0.282
0.387
5.214
683
4.05
3.04
Pierce Johnson +
Rockies
0
43
39.0
188
0.292
0.412
0.491
0.250
1.681
0.133
0.309
0.383
0.420
2.320
1072
6.22
6.00
Pierce Johnson +
Braves
0
24
23.2
89
0.190
0.265
0.333
0.180
1.750
0.056
0.360
0.236
0.315
6.400
380
2.17
0.76
Ben Joyce +
Angels
0
12
10.0
48
0.243
0.296
0.351
0.188
1.444
0.188
0.208
0.396
0.271
1.111
994
5.52
5.40
Jakob Junis +
Giants
4
36
86.0
367
0.269
0.338
0.451
0.245
1.678
0.057
0.262
0.316
0.411
4.571
781
4.42
3.87
Janson Junk +
Brewers
1
1
7.1
33
0.267
0.292
0.467
0.242
1.750
0.061
0.152
0.303
0.424
2.500
877
5.23
4.91
Evan Justice *
Rockies
0
9
7.1
42
0.438
0.560
0.500
0.333
1.143
0.190
0.167
0.548
0.381
0.875
2189
10.67
8.59
Tommy Kahnle +
Yankees
0
42
40.2
165
0.183
0.231
0.331
0.158
1.808
0.115
0.291
0.279
0.285
2.526
505
2.86
2.66
James Kaprielian +
Athletics
11
3
61.0
280
0.274
0.324
0.452
0.236
1.652
0.111
0.204
0.364
0.389
1.839
947
5.39
6.34
Ricky Karcher +
Reds
0
1
1.0
4
0
0
0
0
---
0.250
0
0.250
0
0.000
520
3.10
0.00
James Karinchak +
Guardians
0
44
39.0
171
0.185
0.232
0.363
0.146
1.960
0.164
0.304
0.327
0.287
1.857
854
4.79
4.15
Karl Kauffmann +
Rockies
3
8
35.0
158
0.311
0.316
0.504
0.266
1.619
0.101
0.101
0.392
0.430
1.000
1122
5.92
8.23
Anthony Kay *
Cubs
0
13
11.1
54
0.267
0.306
0.444
0.222
1.667
0.148
0.148
0.389
0.370
1.000
939
5.43
6.35
Pitcher
Team
GS
GR
IP
BFP
BA
BABIP
SA
HA
PF
BBA
KA
OBA
TBA
K/W
TPP
QofP
ERA
Anthony Kay *
Mets
0
4
3.2
15
0.250
0.222
0.583
0.200
2.333
0.067
0.200
0.333
0.467
3.000
1102
5.37
7.36
Brad Keller +
Royals
9
2
45.1
211
0.259
0.302
0.364
0.199
1.405
0.213
0.147
0.427
0.280
0.689
950
5.00
4.57
Mitch Keller +
Pirates
32
0
194.1
825
0.249
0.310
0.404
0.227
1.626
0.067
0.255
0.308
0.368
3.818
688
3.97
4.21
Trevor Kelley +
Rays
3
7
15.1
69
0.262
0.261
0.541
0.232
2.063
0.087
0.159
0.348
0.478
1.833
940
5.48
5.87
Carson Kelly +
Diamondbacks
0
2
2.0
12
0.455
0.455
0.455
0.417
1.000
0.083
0
0.500
0.417
0.000
1914
11.40
9.00
Carson Kelly +
Tigers
0
1
0.2
6
0.667
0.750
1.167
0.667
1.750
0
0.167
0.667
1.167
∞
7076
42.15
13.50
Joe Kelly +
White Sox
0
31
29.0
128
0.228
0.329
0.404
0.203
1.769
0.094
0.320
0.313
0.359
3.417
704
4.24
4.97
Joe Kelly +
Dodgers
0
11
10.1
40
0.088
0.200
0.088
0.075
1.000
0.150
0.475
0.225
0.075
3.167
165
0.98
1.74
Kevin Kelly +
Rays
0
57
67.0
276
0.215
0.269
0.311
0.196
1.444
0.054
0.203
0.286
0.283
3.733
479
2.80
3.22
Merrill Kelly +
Diamondbacks
30
0
177.2
722
0.222
0.279
0.371
0.198
1.671
0.096
0.259
0.299
0.331
2.710
570
3.20
3.29
Michael Kelly +
Guardians
0
14
16.2
71
0.210
0.283
0.258
0.183
1.231
0.127
0.225
0.310
0.225
1.778
501
2.92
3.78
Zack Kelly +
Red Sox
0
8
9.1
43
0.219
0.269
0.375
0.163
1.714
0.186
0.140
0.395
0.279
0.750
865
4.60
3.86
Brett Kennedy +
Reds
2
3
18.0
83
0.275
0.290
0.478
0.229
1.737
0.084
0.108
0.349
0.398
1.286
1105
6.10
6.50
Ian Kennedy +
Rangers
0
16
16.1
75
0.246
0.293
0.477
0.213
1.938
0.093
0.280
0.333
0.413
3.000
956
5.70
7.16
Orion Kerkering +
Phillies
0
3
3.0
14
0.167
0.333
0.167
0.143
1.000
0.143
0.429
0.286
0.143
3.000
545
3.61
0.00
Ray Kerr *
Padres
0
22
27.0
114
0.243
0.317
0.505
0.219
2.080
0.079
0.307
0.307
0.456
3.889
748
4.29
4.33
Clayton Kershaw *
Dodgers
24
0
131.2
523
0.209
0.250
0.367
0.191
1.760
0.076
0.262
0.273
0.337
3.425
522
2.98
2.46
Dallas Keuchel *
Twins
6
4
37.2
172
0.298
0.339
0.457
0.262
1.533
0.105
0.145
0.378
0.401
1.389
959
5.36
5.97
Yusei Kikuchi *
Blue Jays
32
0
167.2
700
0.255
0.315
0.426
0.236
1.667
0.069
0.259
0.310
0.393
3.771
692
3.94
3.86
Caleb Kilian +
Cubs
1
2
5.1
33
0.481
0.591
0.593
0.394
1.231
0.061
0.152
0.576
0.485
2.500
2674
13.94
16.88
Pitcher
Team
GS
GR
IP
BFP
BA
BABIP
SA
HA
PF
BBA
KA
OBA
TBA
K/W
TPP
QofP
ERA
Craig Kimbrel +
Phillies
0
71
69.0
278
0.181
0.239
0.337
0.158
1.864
0.101
0.338
0.273
0.295
3.357
546
3.12
3.26
Isiah Kiner-Falefa +
Yankees
0
4
4.0
16
0.250
0.267
0.375
0.250
1.500
0
0.063
0.250
0.375
∞
404
2.41
2.25
John King *
Rangers
0
15
18.2
81
0.342
0.379
0.434
0.321
1.269
0.049
0.123
0.370
0.407
2.500
856
4.55
5.79
John King *
Cardinals
0
20
18.2
76
0.275
0.310
0.348
0.250
1.263
0.079
0.132
0.329
0.316
1.667
558
2.97
1.45
Michael King +
Yankees
9
40
104.2
431
0.226
0.307
0.346
0.204
1.534
0.074
0.295
0.290
0.313
3.969
529
3.03
2.75
Tyler Kinley +
Rockies
0
18
16.1
76
0.318
0.375
0.515
0.276
1.619
0.079
0.224
0.368
0.447
2.833
1219
6.67
6.06
George Kirby +
Mariners
31
0
190.2
757
0.246
0.293
0.395
0.236
1.603
0.025
0.227
0.269
0.379
9.053
546
3.12
3.35
Andrew Kittredge +
Rays
0
14
11.2
50
0.255
0.306
0.383
0.240
1.500
0.040
0.200
0.300
0.360
5.000
622
3.70
3.09
Corey Kluber +
Red Sox
9
6
55.0
257
0.297
0.301
0.603
0.268
2.029
0.082
0.163
0.366
0.545
2.000
1195
7.03
7.04
Reiss Knehr +
Padres
1
3
5.2
32
0.385
0.350
0.846
0.313
2.200
0.156
0.125
0.469
0.688
0.800
2508
14.06
15.88
Matt Koch +
Rockies
1
38
38.2
163
0.272
0.288
0.450
0.252
1.659
0.055
0.166
0.319
0.417
3.000
752
4.25
5.12
Adam Kolarek *
Dodgers
0
1
1.1
5
0.200
0.333
0.200
0.200
1.000
0
0.400
0.200
0.200
∞
180
1.07
0.00
Adam Kolarek *
Mets
0
4
4.2
17
0.071
0.111
0.071
0.059
1.000
0.059
0.294
0.176
0.059
5.000
79
0.44
0.00
Michael Kopech +
White Sox
27
3
129.1
591
0.238
0.265
0.470
0.195
1.974
0.154
0.227
0.367
0.384
1.473
1035
5.85
5.43
Jackson Kowar +
Royals
0
23
28.0
137
0.293
0.361
0.457
0.248
1.559
0.146
0.212
0.401
0.387
1.450
1163
6.77
6.43
Joey Krehbiel +
Orioles
0
6
5.0
19
0.118
0.091
0.353
0.105
3.000
0.105
0.263
0.211
0.316
2.500
448
2.67
1.80
Dean Kremer +
Orioles
32
0
172.2
735
0.254
0.293
0.416
0.233
1.637
0.075
0.214
0.314
0.381
2.855
715
4.13
4.12
Brooks Kriske +
Royals
0
4
6.2
25
0.150
0.077
0.450
0.120
3.000
0.160
0.240
0.280
0.360
1.500
706
3.57
4.05
Matt Krook *
Yankees
0
4
4.0
27
0.400
0.412
0.600
0.296
1.500
0.222
0.111
0.519
0.444
0.500
2973
17.71
24.75
Chad Kuhl +
Nationals
5
11
38.1
187
0.313
0.336
0.567
0.251
1.809
0.150
0.166
0.417
0.455
1.107
1498
7.99
8.45
Pitcher
Team
GS
GR
IP
BFP
BA
BABIP
SA
HA
PF
BBA
KA
OBA
TBA
K/W
TPP
QofP
ERA
Joel Kuhnel +
Reds
0
2
3.1
17
0.400
0.400
0.533
0.353
1.333
0.118
0
0.471
0.471
0.000
1614
8.66
8.10
Joel Kuhnel +
Astros
0
7
9.2
41
0.270
0.250
0.459
0.244
1.700
0.073
0.073
0.341
0.415
1.000
780
4.32
4.66
Jimmy Lambert +
White Sox
1
34
37.2
172
0.273
0.313
0.560
0.238
2.049
0.116
0.238
0.360
0.488
2.050
1042
5.99
5.26
Peter Lambert +
Rockies
11
14
87.1
375
0.273
0.296
0.534
0.248
1.957
0.075
0.189
0.336
0.485
2.536
900
5.08
5.36
Jake Lamb +
Angels
0
1
1.0
4
0.250
0.250
0.500
0.250
2.000
0
0
0.250
0.500
∞
489
2.91
0.00
Dinelson Lamet +
Rockies
4
12
25.2
134
0.349
0.432
0.642
0.284
1.842
0.164
0.231
0.455
0.522
1.409
1814
9.96
11.57
Dinelson Lamet +
Red Sox
0
1
2.0
11
0.400
0.375
0.700
0.364
1.750
0.091
0.091
0.455
0.636
1.000
2267
13.50
13.50
Alex Lange +
Tigers
0
67
66.0
288
0.185
0.245
0.315
0.149
1.698
0.156
0.274
0.326
0.253
1.756
662
3.77
3.68
Joe LaSorsa *
Rays
0
2
4.1
20
0.188
0.231
0.250
0.150
1.333
0.150
0.150
0.350
0.200
1.000
612
3.65
2.08
Joe LaSorsa *
Nationals
0
23
28.1
125
0.254
0.302
0.368
0.232
1.448
0.048
0.200
0.320
0.336
4.167
703
4.19
4.76
Jake Latz *
Rangers
0
3
6.1
22
0.053
0.071
0.053
0.045
1.000
0.136
0.227
0.182
0.045
1.667
47
0.27
0.00
Eric Lauer *
Brewers
9
1
46.2
211
0.292
0.297
0.616
0.256
2.111
0.114
0.204
0.370
0.540
1.792
1194
6.65
6.56
Derek Law +
Reds
3
51
55.0
240
0.239
0.278
0.364
0.208
1.520
0.108
0.188
0.329
0.317
1.731
700
4.02
3.60
Casey Lawrence +
Cardinals
0
15
27.1
122
0.299
0.305
0.589
0.262
1.969
0.082
0.164
0.361
0.516
2.000
1113
6.06
6.59
Justin Lawrence +
Rockies
0
69
75.0
326
0.235
0.305
0.354
0.199
1.508
0.110
0.239
0.331
0.301
2.167
671
3.76
3.72
Kyle Leahy +
Cardinals
0
3
1.2
15
0.444
0.500
1.111
0.267
2.500
0.333
0.133
0.667
0.667
0.400
5588
33.29
21.60
José Leclerc +
Rangers
0
57
57.0
233
0.183
0.244
0.292
0.159
1.595
0.120
0.288
0.288
0.253
2.393
448
2.58
2.68
Dylan Lee *
Braves
1
23
23.2
101
0.264
0.317
0.429
0.238
1.625
0.079
0.238
0.317
0.386
3.000
754
4.24
4.18
Casey Legumina +
Reds
0
11
12.2
61
0.308
0.342
0.596
0.262
1.938
0.148
0.180
0.410
0.508
1.222
1304
7.36
5.68
Mark Leiter Jr. +
Cubs
0
69
64.1
269
0.206
0.270
0.365
0.178
1.771
0.089
0.286
0.297
0.316
3.208
622
3.55
3.50
Pitcher
Team
GS
GR
IP
BFP
BA
BABIP
SA
HA
PF
BBA
KA
OBA
TBA
K/W
TPP
QofP
ERA
Dominic Leone +
Mets
0
31
30.2
127
0.243
0.267
0.468
0.213
1.926
0.087
0.260
0.307
0.409
3.000
844
4.59
4.40
Dominic Leone +
Angels
0
11
13.0
61
0.288
0.333
0.500
0.246
1.733
0.148
0.180
0.393
0.426
1.222
1049
5.93
5.54
Dominic Leone +
Mariners
0
9
10.1
47
0.184
0.087
0.632
0.149
3.429
0.170
0.213
0.340
0.511
1.250
1126
6.71
4.35
Sandy León +
Rangers
0
1
1.0
5
0.250
0
1
0.200
4.000
0
0
0.400
0.800
∞
1922
11.45
18.00
Josh Lester +
Orioles
0
1
1.0
5
0.250
0.333
0.500
0.200
2.000
0.200
0.200
0.400
0.400
1.000
1036
6.17
0.00
Matthew Liberatore *
Cardinals
11
11
61.2
275
0.274
0.314
0.444
0.240
1.621
0.091
0.167
0.349
0.389
1.840
883
4.98
5.25
Jeff Lindgren +
Marlins
0
3
7.0
28
0.167
0.174
0.292
0.143
1.750
0.143
0.036
0.286
0.250
0.250
376
2.13
5.14
Zack Littell +
Red Sox
0
2
3.0
15
0.250
0.300
0.417
0.200
1.667
0.200
0.133
0.400
0.333
0.667
786
4.68
9.00
Zack Littell +
Rays
14
12
87.0
364
0.261
0.294
0.431
0.250
1.648
0.025
0.198
0.286
0.412
8.000
671
3.93
3.93
Luke Little *
Cubs
0
7
6.2
30
0.208
0.385
0.292
0.167
1.400
0.133
0.400
0.333
0.233
3.000
675
3.82
0.00
Ben Lively +
Reds
12
7
88.2
383
0.270
0.297
0.490
0.251
1.813
0.065
0.206
0.324
0.454
3.160
852
4.95
5.38
Mauricio Llovera +
Giants
0
5
5.1
21
0.222
0.231
0.444
0.190
2.000
0.095
0.238
0.286
0.381
2.500
700
3.65
1.69
Mauricio Llovera +
Red Sox
0
25
29.2
139
0.264
0.313
0.364
0.230
1.375
0.094
0.173
0.353
0.317
1.846
828
4.93
5.46
Jonathan Loáisiga +
Yankees
0
17
17.2
69
0.219
0.207
0.328
0.203
1.500
0.014
0.087
0.246
0.304
6.000
476
2.68
3.06
Nick Lodolo *
Reds
7
0
34.1
166
0.340
0.440
0.605
0.301
1.780
0.060
0.283
0.404
0.536
4.700
1379
7.74
6.29
Zach Logue *
Tigers
0
3
11.0
49
0.277
0.294
0.511
0.265
1.846
0.041
0.204
0.306
0.490
5.000
937
5.75
7.36
Sam Long *
Athletics
1
39
45.0
199
0.282
0.317
0.437
0.246
1.551
0.106
0.161
0.357
0.382
1.524
809
4.46
5.60
Jacob Lopez *
Rays
1
3
12.1
54
0.280
0.333
0.400
0.259
1.429
0.037
0.148
0.333
0.370
4.000
718
4.16
4.38
Jorge López +
Twins
0
37
35.1
155
0.256
0.267
0.481
0.219
1.882
0.071
0.174
0.342
0.413
2.455
895
4.98
5.09
Jorge López +
Marlins
0
12
11.2
61
0.400
0.442
0.540
0.328
1.350
0.148
0.131
0.475
0.443
0.889
1833
9.36
9.26
Pitcher
Team
GS
GR
IP
BFP
BA
BABIP
SA
HA
PF
BBA
KA
OBA
TBA
K/W
TPP
QofP
ERA
Jorge López +
Orioles
0
12
12.0
50
0.271
0.300
0.563
0.260
2.077
0.040
0.280
0.300
0.540
7.000
891
5.16
5.25
José López *
Rays
0
1
2.0
10
0.333
0.429
0.444
0.300
1.333
0.100
0.200
0.400
0.400
2.000
1071
6.38
4.50
Nicky Lopez +
Braves
0
2
2.1
13
0.364
0.300
0.636
0.308
1.750
0.154
0
0.462
0.538
0.000
1839
10.95
7.71
Pablo López +
Twins
32
0
194.0
801
0.238
0.314
0.385
0.220
1.614
0.060
0.292
0.291
0.355
4.875
600
3.45
3.66
Reynaldo López +
White Sox
0
43
42.0
178
0.213
0.268
0.381
0.185
1.788
0.124
0.292
0.309
0.331
2.364
675
3.89
4.29
Reynaldo López +
Angels
0
13
13.0
60
0.235
0.355
0.333
0.200
1.417
0.133
0.317
0.350
0.283
2.375
664
3.96
2.77
Reynaldo López +
Guardians
0
12
11.0
40
0.143
0.217
0.143
0.125
1.000
0.100
0.300
0.225
0.125
3.000
162
0.88
0.00
Michael Lorenzen +
Tigers
18
0
105.2
418
0.233
0.268
0.366
0.213
1.573
0.065
0.199
0.282
0.335
3.074
514
2.83
3.58
Michael Lorenzen +
Phillies
7
4
47.1
206
0.265
0.268
0.465
0.238
1.755
0.097
0.136
0.335
0.417
1.400
832
4.75
5.51
Aaron Loup *
Angels
0
55
48.2
231
0.313
0.373
0.462
0.281
1.477
0.087
0.195
0.377
0.416
2.250
1023
5.97
6.10
Richard Lovelady *
Athletics
0
27
23.1
96
0.188
0.214
0.375
0.156
2.000
0.104
0.250
0.292
0.313
2.400
668
3.70
4.63
Easton Lucas *
Athletics
0
6
6.2
35
0.323
0.391
0.548
0.286
1.700
0.114
0.200
0.400
0.486
1.750
1291
8.07
8.10
Joey Lucchesi *
Mets
9
0
46.2
195
0.251
0.288
0.394
0.226
1.568
0.087
0.164
0.323
0.354
1.882
618
3.45
2.89
Lucas Luetge *
Braves
0
12
13.2
65
0.304
0.366
0.429
0.262
1.412
0.108
0.215
0.385
0.369
2.000
1093
6.19
7.24
Seth Lugo +
Padres
26
0
146.1
604
0.249
0.298
0.412
0.232
1.657
0.060
0.232
0.296
0.384
3.889
636
3.65
3.57
Jordan Luplow +
Twins
0
2
1.1
6
0.200
0
0.800
0.167
4.000
0
0
0.333
0.667
∞
1467
8.74
13.50
Jesús Luzardo *
Marlins
32
0
178.2
741
0.241
0.314
0.411
0.220
1.706
0.074
0.281
0.302
0.375
3.782
640
3.66
3.63
Jordan Lyles +
Royals
31
0
177.2
748
0.255
0.256
0.501
0.235
1.960
0.060
0.160
0.303
0.461
2.667
799
4.58
6.28
Daniel Lynch *
Royals
9
0
52.1
223
0.245
0.252
0.426
0.224
1.740
0.072
0.152
0.300
0.390
2.125
754
4.41
4.64
Lance Lynn +
White Sox
21
0
119.2
535
0.270
0.328
0.497
0.243
1.838
0.084
0.269
0.340
0.447
3.200
940
5.48
6.47
Pitcher
Team
GS
GR
IP
BFP
BA
BABIP
SA
HA
PF
BBA
KA
OBA
TBA
K/W
TPP
QofP
ERA
Lance Lynn +
Dodgers
11
0
64.0
273
0.238
0.232
0.460
0.216
1.932
0.081
0.172
0.304
0.418
2.136
777
4.55
4.36
Andrés Machado +
Nationals
0
44
50.0
207
0.282
0.304
0.521
0.256
1.849
0.063
0.208
0.324
0.473
3.308
866
4.64
5.22
Bligh Madris +
Astros
0
1
1.0
4
0.333
0
1.333
0.250
4.000
0.250
0
0.500
1
0.000
2045
8.12
9.00
Kenta Maeda +
Twins
20
1
104.1
428
0.239
0.293
0.429
0.220
1.798
0.065
0.273
0.292
0.395
4.179
666
3.80
4.23
Tyler Mahle +
Twins
5
0
25.2
102
0.227
0.266
0.423
0.216
1.864
0.049
0.275
0.265
0.402
5.600
606
3.52
3.16
Luke Maile +
Reds
0
4
4.1
25
0.500
0.381
1.125
0.480
2.250
0
0
0.480
1.080
∞
3350
18.42
16.62
Martín Maldonado +
Astros
0
1
1.0
10
0.714
0.571
1.429
0.500
2.000
0.100
0
0.700
1
0.000
13785
54.75
36.00
Sean Manaea *
Giants
10
27
117.2
499
0.234
0.293
0.394
0.208
1.683
0.084
0.257
0.309
0.351
3.048
685
3.93
4.44
Matt Manning +
Tigers
15
0
78.0
316
0.212
0.216
0.375
0.190
1.767
0.066
0.158
0.272
0.335
2.381
592
3.36
3.58
Alek Manoah +
Blue Jays
19
0
87.1
415
0.269
0.308
0.460
0.224
1.710
0.142
0.190
0.388
0.383
1.339
1062
6.11
5.87
Joe Mantiply *
Diamondbacks
3
32
39.0
157
0.236
0.267
0.405
0.223
1.714
0.057
0.178
0.280
0.382
3.111
542
3.12
4.62
Ron Marinaccio +
Yankees
0
45
47.1
205
0.208
0.271
0.357
0.171
1.714
0.132
0.273
0.337
0.293
2.074
726
4.05
3.99
Michael Mariot +
Reds
0
1
2.2
13
0.333
0.333
0.667
0.308
2.000
0.077
0.154
0.385
0.615
2.000
1387
8.26
3.38
Germán Márquez +
Rockies
4
0
20.0
80
0.257
0.278
0.527
0.238
2.053
0.038
0.213
0.275
0.488
5.667
730
3.99
4.95
Alec Marsh +
Royals
8
9
74.1
342
0.266
0.321
0.524
0.225
1.974
0.114
0.249
0.365
0.444
2.179
1067
6.07
5.69
José Marte +
Angels
0
10
9.1
48
0.359
0.355
0.667
0.292
1.857
0.146
0.146
0.438
0.542
1.000
1984
10.55
8.68
Yunior Marte +
Phillies
0
40
39.1
182
0.288
0.342
0.460
0.258
1.596
0.093
0.209
0.357
0.412
2.235
986
5.78
5.03
Adrián Martinez +
Athletics
1
21
55.0
241
0.278
0.315
0.448
0.245
1.610
0.079
0.195
0.344
0.394
2.474
921
5.09
4.75
Chris Martin +
Red Sox
0
55
51.1
199
0.237
0.301
0.300
0.226
1.267
0.040
0.231
0.266
0.286
5.750
374
2.10
1.05
Justin Martínez +
Diamondbacks
0
10
10.0
57
0.295
0.393
0.523
0.228
1.769
0.193
0.246
0.456
0.404
1.273
1586
9.77
12.60
Pitcher
Team
GS
GR
IP
BFP
BA
BABIP
SA
HA
PF
BBA
KA
OBA
TBA
K/W
TPP
QofP
ERA
Nick Martinez +
Padres
9
54
110.1
461
0.240
0.294
0.354
0.215
1.475
0.087
0.230
0.308
0.317
2.650
596
3.37
3.43
Seth Martinez +
Astros
0
35
43.0
195
0.265
0.333
0.435
0.231
1.644
0.097
0.231
0.359
0.379
2.368
837
4.83
5.23
Miles Mastrobuoni +
Cubs
0
1
0.1
5
0.800
0.750
1.600
0.800
2.000
0
0
0.800
1.600
∞
17522
104.38
108.00
Phil Maton +
Astros
0
68
66.0
274
0.207
0.270
0.333
0.179
1.612
0.091
0.270
0.303
0.288
2.960
538
3.04
3.00
Steven Matz *
Cardinals
17
8
105.0
449
0.263
0.320
0.405
0.241
1.537
0.071
0.218
0.318
0.370
3.063
714
4.08
3.86
Dustin May +
Dodgers
9
0
48.0
187
0.173
0.209
0.250
0.155
1.448
0.086
0.182
0.251
0.225
2.125
310
1.78
2.63
Mike Mayers +
Royals
2
4
26.1
119
0.315
0.341
0.491
0.286
1.559
0.084
0.143
0.370
0.445
1.700
1015
5.66
6.15
Trevor May +
Athletics
0
49
46.2
205
0.208
0.246
0.327
0.171
1.571
0.141
0.195
0.327
0.268
1.379
631
3.57
3.28
Tim Mayza *
Blue Jays
0
69
53.1
215
0.251
0.331
0.342
0.233
1.360
0.070
0.247
0.302
0.316
3.533
474
2.63
1.52
Zach McAllister +
Yankees
0
7
5.1
29
0.346
0.368
0.692
0.310
2.000
0.069
0.172
0.414
0.621
2.500
1945
12.31
10.13
James McArthur +
Royals
2
16
23.1
90
0.235
0.290
0.412
0.222
1.750
0.022
0.256
0.256
0.389
11.500
498
2.75
4.63
James McCann +
Orioles
0
1
1.0
5
0.400
0.400
0.600
0.400
1.500
0
0
0.400
0.600
∞
1380
8.22
0.00
Darren McCaughan +
Mariners
0
3
5.0
27
0.292
0.462
0.458
0.259
1.571
0.111
0.370
0.370
0.407
3.333
1377
9.30
5.40
Shane McClanahan *
Rays
21
0
115.0
469
0.222
0.274
0.388
0.203
1.747
0.087
0.258
0.290
0.354
2.951
571
3.28
3.29
T.J. McFarland *
Mets
0
3
1.2
11
0.444
0.571
0.556
0.364
1.250
0.091
0.182
0.545
0.455
2.000
2471
14.72
5.40
Easton McGee +
Mariners
1
0
6.2
22
0.048
0.053
0.095
0.045
2.000
0.045
0.091
0.091
0.091
2.000
19
0.11
0.00
Scott McGough +
Diamondbacks
1
62
70.1
301
0.226
0.272
0.440
0.199
1.950
0.100
0.286
0.306
0.389
2.867
740
4.30
4.73
Collin McHugh +
Braves
1
40
58.2
268
0.293
0.348
0.397
0.261
1.357
0.082
0.175
0.358
0.354
2.136
833
4.76
4.30
Ryan McKenna +
Orioles
0
1
1.0
6
0.667
0.667
0.833
0.667
1.250
0
0
0.667
0.833
∞
4879
19.38
18.00
Triston McKenzie +
Guardians
4
0
16.0
73
0.200
0.256
0.350
0.164
1.750
0.178
0.219
0.342
0.288
1.231
774
4.61
5.06
Pitcher
Team
GS
GR
IP
BFP
BA
BABIP
SA
HA
PF
BBA
KA
OBA
TBA
K/W
TPP
QofP
ERA
Zach McKinstry +
Tigers
0
1
1.0
6
0.500
0.400
1.167
0.500
2.333
0
0
0.500
1.167
∞
3305
19.69
18.00
John McMillon +
Royals
0
4
4.0
13
0.077
0
0.308
0.077
4.000
0
0.615
0.077
0.308
∞
341
2.03
2.25
John Means *
Orioles
4
0
23.2
88
0.159
0.130
0.354
0.148
2.231
0.045
0.114
0.205
0.330
2.500
404
2.34
2.66
Nick Mears +
Rockies
0
16
19.1
87
0.194
0.260
0.319
0.161
1.643
0.161
0.241
0.333
0.264
1.500
660
3.93
3.72
Víctor Mederos +
Angels
0
3
3.0
17
0.417
0.500
0.417
0.294
1.000
0.176
0.176
0.529
0.294
1.000
2359
10.93
9.00
Luis Medina +
Athletics
17
6
109.2
495
0.255
0.306
0.440
0.220
1.725
0.115
0.214
0.352
0.380
1.860
863
4.97
5.42
Trevor Megill +
Brewers
2
29
34.2
148
0.265
0.407
0.386
0.236
1.457
0.081
0.351
0.324
0.345
4.333
783
4.35
3.63
Tylor Megill +
Mets
25
0
126.1
567
0.282
0.325
0.440
0.249
1.560
0.102
0.185
0.362
0.388
1.810
902
5.09
4.70
J.C. Mejía +
Brewers
0
9
11.1
50
0.326
0.419
0.478
0.300
1.467
0.060
0.260
0.380
0.440
4.333
944
5.13
5.56
Danny Mendick +
Mets
0
2
2.0
15
0.600
0.538
1.200
0.600
2.000
0
0
0.600
1.200
∞
5285
31.49
36.00
Julian Merryweather +
Cubs
0
69
72.0
303
0.219
0.313
0.332
0.191
1.517
0.119
0.323
0.314
0.290
2.722
592
3.38
3.38
Keynan Middleton +
White Sox
0
39
36.1
156
0.239
0.310
0.413
0.212
1.727
0.103
0.301
0.321
0.365
2.938
724
4.15
3.96
Keynan Middleton +
Yankees
0
12
14.1
56
0.143
0.194
0.224
0.125
1.571
0.125