Owing to the screen size of your device, you may obtain a better viewing experience by rotating your device a quarter-turn (to get the so-called "panorama" screen view).
The Owlcroft Baseball-Analysis Site
Baseball team and player performance examined realistically and accurately.
Search this site, or just roll your cursor over the colored boxes below the pictures.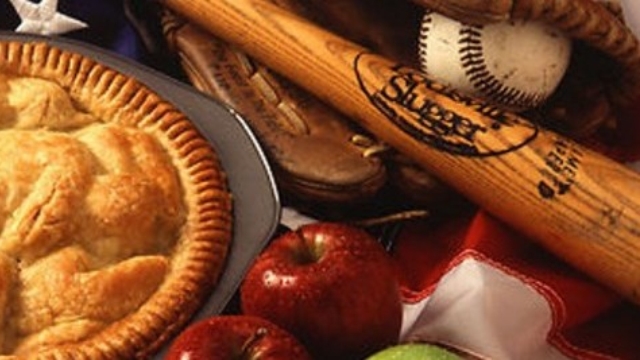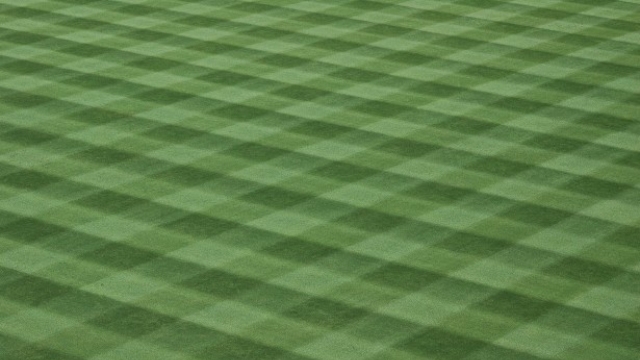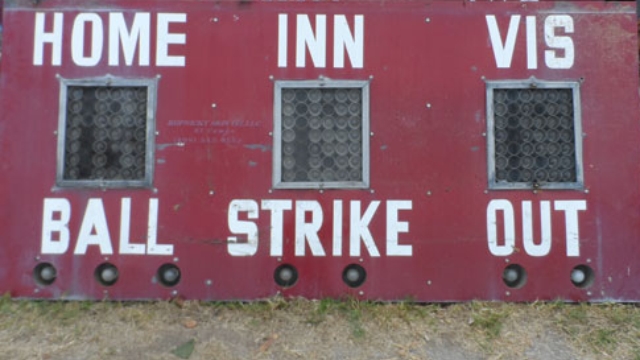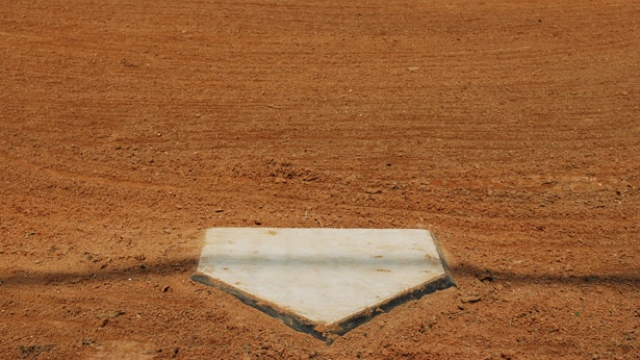 2023: All Pitchers, by TPP
2023 Major-League Pitcher-Performance Results
Through games of Wednesday, 7 June 2023.
All results are from true, unadjusted data.
Handedness Key: + R * L # S
(You can also look up the stat definitions.)
Each name is a click-on link to that man's career stats.
— Place your cursor over any column heading to see what it signifies. —
Pitcher
Team
GS
GR
IP
BFP
BA
BABIP
SA
HA
PF
BBA
KA
OBA
TBA
K/W
TPP
QofP
ERA
Braden Bristo +
Rays
0
1
3.0
10
0
0
0
0
---
0.100
0.400
0.100
0
4.000
0
0.00
0.00
Blair Calvo +
Rockies
0
1
1.0
3
0
0
0
0
---
0
0
0
0
∞
0
0.00
0.00
Willi Castro +
Twins
0
1
0.1
1
0
0
0
0
---
0
0
0
0
∞
0
0.00
0.00
Brandon Dixon +
Padres
0
1
1.0
3
0
0
0
0
---
0
0
0
0
∞
0
0.00
0.00
Heath Hembree +
Rays
0
1
1.1
4
0
0
0
0
---
0.250
0.500
0.250
0
2.000
0
0.00
0.00
Angel Perdomo *
Pirates
0
3
4.0
13
0
0
0
0
---
0
0.462
0.077
0
∞
0
-0.03
0.00
Luke Williams +
Dodgers
0
1
1.0
3
0
0
0
0
---
0
0
0
0
∞
0
0.00
0.00
Guillermo Zuñiga +
Cardinals
0
1
1.0
3
0
0
0
0
---
0
0.667
0
0
∞
0
0.00
0.00
AJ Smith-Shawver +
Braves
0
1
2.1
8
0
0
0
0
---
0.125
0.375
0.125
0
3.000
7
0.04
0.00
Austin Cox *
Royals
0
1
2.0
7
0
0
0
0
---
0.143
0.143
0.143
0
1.000
14
0.08
0.00
Easton McGee +
Mariners
1
0
6.2
22
0.048
0.053
0.095
0.045
2.000
0.045
0.091
0.091
0.091
2.000
19
0.11
0.00
Tayler Scott +
Dodgers
0
1
1.2
6
0
0
0
0
---
0.167
0.333
0.167
0
2.000
27
0.16
0.00
Triston McKenzie +
Guardians
1
0
5.0
17
0.063
0.167
0.063
0.059
1.000
0.059
0.588
0.118
0.059
10.000
44
0.26
0.00
Shawn Armstrong +
Rays
1
1
4.0
14
0.077
0.111
0.077
0.071
1.000
0.071
0.286
0.143
0.071
4.000
45
0.27
0.00
Tom Cosgrove *
Padres
0
13
13.1
45
0.095
0.138
0.095
0.089
1.000
0.044
0.289
0.156
0.089
6.500
45
0.25
0.00
Packy Naughton *
Cardinals
0
4
5.0
17
0.125
0.182
0.188
0.118
1.500
0.059
0.294
0.176
0.176
5.000
83
0.46
0.00
Edwin Uceta +
Mets
0
1
3.0
11
0
0
0
0
---
0.182
0.273
0.273
0
1.500
90
0.48
0.00
Austin Adams +
Diamondbacks
0
7
4.2
17
0.125
0.200
0.125
0.118
1.000
0.059
0.353
0.176
0.118
6.000
98
0.59
1.93
José Soriano +
Angels
0
2
2.0
8
0
0
0
0
---
0.125
0.250
0.250
0
2.000
104
0.62
0.00
Pitcher
Team
GS
GR
IP
BFP
BA
BABIP
SA
HA
PF
BBA
KA
OBA
TBA
K/W
TPP
QofP
ERA
Chase Anderson +
Rays
0
2
5.0
18
0.118
0.133
0.118
0.111
1.000
0.056
0.111
0.167
0.111
2.000
112
0.67
0.00
Tyler Cyr +
Dodgers
0
2
1.2
6
0.167
0.250
0.167
0.167
1.000
0
0.333
0.167
0.167
∞
113
0.67
0.00
Andrew Abbott *
Reds
1
0
6.0
23
0.053
0.077
0.105
0.043
2.000
0.174
0.261
0.217
0.087
1.500
123
0.73
0.00
Jeffrey Springs *
Rays
3
0
16.0
55
0.080
0.120
0.140
0.073
1.750
0.073
0.436
0.145
0.127
6.000
136
0.78
0.56
Yennier Cano +
Orioles
0
26
32.1
114
0.167
0.240
0.231
0.158
1.389
0.035
0.289
0.211
0.219
8.250
146
0.81
1.11
Robert Stephenson +
Rays
0
3
2.1
9
0
0
0
0
---
0.222
0.333
0.222
0
1.500
151
0.90
0.00
Reese Olson +
Tigers
1
0
5.0
19
0.111
0.167
0.111
0.105
1.000
0.053
0.316
0.158
0.105
6.000
159
1.01
3.60
Ryan Walker +
Giants
0
7
8.2
31
0.207
0.316
0.241
0.194
1.167
0.032
0.323
0.226
0.226
10.000
166
0.87
1.04
Alexis Díaz +
Reds
0
25
24.1
94
0.111
0.257
0.136
0.096
1.222
0.117
0.489
0.234
0.117
4.182
189
1.11
1.48
Chris Devenski +
Angels
0
15
20.0
67
0.149
0.182
0.254
0.149
1.700
0
0.313
0.149
0.254
∞
202
1.14
2.25
Phil Maton +
Astros
0
26
29.2
110
0.157
0.214
0.216
0.145
1.375
0.045
0.282
0.218
0.200
6.200
210
1.21
1.21
Bobby Miller +
Dodgers
3
0
17.0
64
0.150
0.205
0.217
0.141
1.444
0.063
0.250
0.203
0.203
4.000
218
1.30
1.06
Josh Hader *
Padres
0
24
23.1
91
0.127
0.196
0.177
0.110
1.400
0.121
0.352
0.231
0.154
2.909
225
1.32
1.54
Will Smith *
Rangers
0
22
22.0
83
0.158
0.224
0.237
0.145
1.500
0.084
0.313
0.229
0.217
3.714
229
1.32
2.86
Yerry De Los Santos +
Pirates
0
1
0.2
3
0
0
0
0
---
0.333
0.333
0.333
0
1.000
244
1.45
0.00
Devin Williams +
Brewers
0
20
20.2
79
0.114
0.171
0.186
0.101
1.625
0.114
0.354
0.215
0.165
3.111
253
1.51
0.44
José Alvarado *
Phillies
0
14
14.1
52
0.173
0.296
0.288
0.173
1.667
0
0.462
0.173
0.288
∞
263
1.57
0.63
David Bednar +
Pirates
0
24
24.0
91
0.189
0.271
0.256
0.187
1.353
0.011
0.330
0.198
0.253
30.000
264
1.59
1.13
Gabe Speier *
Mariners
0
27
21.1
79
0.227
0.298
0.267
0.215
1.176
0.025
0.241
0.253
0.253
9.500
265
1.43
2.53
Justin Garza +
Red Sox
0
9
9.2
39
0.167
0.214
0.250
0.154
1.500
0.077
0.205
0.231
0.231
2.667
275
1.69
2.79
Pitcher
Team
GS
GR
IP
BFP
BA
BABIP
SA
HA
PF
BBA
KA
OBA
TBA
K/W
TPP
QofP
ERA
Jackson Kowar +
Royals
0
3
6.2
27
0.130
0.200
0.174
0.111
1.333
0.148
0.296
0.259
0.148
2.000
275
1.64
1.35
Will Vest +
Tigers
0
19
23.0
91
0.193
0.276
0.229
0.176
1.188
0.088
0.275
0.264
0.209
3.125
292
1.69
2.74
Dereck Rodríguez +
Braves
0
1
2.0
8
0.143
0.167
0.286
0.125
2.000
0.125
0.125
0.250
0.250
1.000
296
1.77
0.00
Brandon Woodruff +
Brewers
2
0
11.1
42
0.179
0.231
0.282
0.167
1.571
0.071
0.286
0.238
0.262
4.000
309
1.73
0.79
Dustin May +
Dodgers
9
0
48.0
187
0.173
0.209
0.250
0.155
1.448
0.086
0.182
0.251
0.225
2.125
310
1.78
2.63
Steven Okert *
Marlins
0
23
19.2
73
0.111
0.161
0.238
0.096
2.143
0.123
0.411
0.219
0.205
3.333
311
1.76
2.29
Silvino Bracho +
Reds
0
4
5.1
22
0.118
0.154
0.176
0.091
1.500
0.227
0.182
0.318
0.136
0.800
313
1.75
5.06
José De León +
Twins
0
7
9.2
37
0.212
0.333
0.242
0.189
1.143
0.081
0.324
0.297
0.216
4.000
314
1.68
2.79
Konnor Pilkington *
Guardians
0
1
2.0
8
0.143
0.200
0.143
0.125
1.000
0.125
0.250
0.250
0.125
2.000
315
1.88
0.00
Luis Guillorme +
Mets
0
1
1.0
4
0.250
0.250
0.250
0.250
1.000
0
0
0.250
0.250
∞
319
1.90
0.00
Isiah Kiner-Falefa +
Yankees
0
1
1.0
4
0.250
0.250
0.250
0.250
1.000
0
0
0.250
0.250
∞
319
1.90
0.00
Tyler Rogers +
Giants
0
26
30.0
116
0.173
0.205
0.260
0.155
1.500
0.078
0.207
0.241
0.233
2.667
325
1.85
1.80
Penn Murfee +
Mariners
0
15
13.0
54
0.116
0.148
0.209
0.093
1.800
0.167
0.278
0.278
0.167
1.667
329
1.91
1.38
Sam Hentges *
Guardians
0
12
11.1
46
0.154
0.214
0.205
0.130
1.333
0.152
0.239
0.283
0.174
1.571
330
1.91
2.38
Matt Moore *
Angels
0
22
25.0
94
0.155
0.177
0.298
0.138
1.923
0.074
0.223
0.234
0.266
3.000
331
1.87
1.44
Jaime Barria +
Angels
3
11
39.0
154
0.186
0.235
0.257
0.169
1.385
0.078
0.240
0.253
0.234
3.083
332
1.93
1.85
Nick Anderson +
Braves
0
24
25.1
94
0.198
0.262
0.352
0.191
1.778
0.032
0.298
0.223
0.340
9.333
338
1.93
3.20
Scott Alexander *
Giants
1
24
21.2
84
0.205
0.227
0.295
0.190
1.438
0.048
0.131
0.250
0.274
2.750
344
1.96
3.74
Jason Foley +
Tigers
0
26
25.1
97
0.231
0.300
0.297
0.216
1.286
0.052
0.216
0.278
0.278
4.200
344
1.89
1.42
Adbert Alzolay +
Cubs
0
22
28.0
103
0.206
0.261
0.340
0.194
1.650
0.039
0.262
0.233
0.320
6.750
352
1.92
2.25
Pitcher
Team
GS
GR
IP
BFP
BA
BABIP
SA
HA
PF
BBA
KA
OBA
TBA
K/W
TPP
QofP
ERA
Yonny Chirinos +
Rays
1
6
29.0
113
0.168
0.170
0.287
0.150
1.706
0.097
0.097
0.257
0.257
1.000
352
2.02
2.79
Joe Mantiply *
Diamondbacks
0
8
7.2
28
0.179
0.211
0.429
0.179
2.400
0
0.286
0.179
0.429
∞
353
2.10
2.35
Jacob deGrom +
Rangers
6
0
30.1
115
0.171
0.266
0.324
0.165
1.895
0.035
0.391
0.200
0.313
11.250
355
2.14
2.67
Jhoan Duran +
Twins
0
22
23.0
88
0.158
0.220
0.289
0.136
1.833
0.114
0.364
0.250
0.250
3.200
359
1.98
1.57
Ian Hamilton +
Yankees
0
16
22.0
88
0.192
0.306
0.244
0.170
1.267
0.102
0.341
0.273
0.216
3.333
359
2.04
1.23
Brock Stewart +
Twins
0
18
18.0
74
0.161
0.231
0.258
0.135
1.600
0.149
0.297
0.297
0.216
2.000
359
2.06
1.00
Ryan Pressly +
Astros
0
25
24.1
93
0.222
0.295
0.311
0.215
1.400
0.032
0.290
0.247
0.301
9.000
364
2.08
3.33
Brent Suter *
Rockies
0
26
35.2
145
0.214
0.277
0.252
0.193
1.179
0.083
0.207
0.283
0.228
2.500
364
2.08
2.02
Nathan Eovaldi +
Rangers
12
0
80.1
305
0.213
0.279
0.324
0.200
1.525
0.046
0.252
0.252
0.305
5.500
366
2.04
2.24
Victor González *
Dodgers
0
16
16.0
60
0.182
0.205
0.327
0.167
1.800
0.067
0.233
0.250
0.300
3.500
368
2.06
2.81
Josh Sborz +
Rangers
0
16
20.2
81
0.189
0.295
0.257
0.173
1.357
0.086
0.358
0.259
0.235
4.143
371
2.14
3.92
Buck Farmer +
Reds
0
27
30.1
114
0.160
0.178
0.300
0.140
1.875
0.079
0.228
0.228
0.263
2.889
375
2.06
2.37
Paul Sewald +
Mariners
0
26
25.1
99
0.178
0.259
0.289
0.162
1.625
0.081
0.354
0.242
0.263
4.375
375
2.18
2.84
Dauri Moreta +
Pirates
0
26
28.0
110
0.137
0.200
0.242
0.118
1.769
0.127
0.355
0.245
0.209
2.786
377
2.19
1.61
Bailey Ober +
Twins
8
0
46.1
178
0.205
0.252
0.325
0.191
1.588
0.062
0.225
0.258
0.303
3.636
379
2.14
2.33
Jake Diekman *
Rays
0
10
8.0
30
0.154
0.158
0.269
0.133
1.750
0.100
0.200
0.267
0.233
2.000
382
2.09
4.50
Michael King +
Yankees
0
19
32.2
133
0.207
0.293
0.281
0.188
1.360
0.075
0.286
0.278
0.256
3.800
385
2.25
1.65
Keynan Middleton +
White Sox
0
22
20.1
82
0.203
0.311
0.257
0.183
1.267
0.085
0.341
0.280
0.232
4.000
386
2.23
1.33
Marcus Stroman +
Cubs
13
0
79.0
309
0.186
0.227
0.272
0.168
1.462
0.087
0.220
0.262
0.246
2.519
389
2.22
2.39
Scott McGough +
Diamondbacks
0
29
32.2
127
0.149
0.169
0.307
0.134
2.059
0.094
0.299
0.236
0.276
3.167
390
2.30
3.03
Pitcher
Team
GS
GR
IP
BFP
BA
BABIP
SA
HA
PF
BBA
KA
OBA
TBA
K/W
TPP
QofP
ERA
Erik Swanson +
Blue Jays
0
29
29.2
114
0.140
0.169
0.290
0.123
2.071
0.114
0.325
0.237
0.254
2.846
390
2.24
2.73
Tanner Scott *
Marlins
0
30
30.0
119
0.176
0.271
0.265
0.151
1.500
0.126
0.353
0.286
0.227
2.800
391
2.17
3.00
Alex Lange +
Tigers
0
25
24.2
100
0.155
0.240
0.238
0.130
1.538
0.130
0.350
0.270
0.200
2.692
392
2.24
2.55
Tyler Holton *
Tigers
0
17
31.0
122
0.188
0.207
0.304
0.172
1.619
0.066
0.189
0.246
0.279
2.875
394
2.29
2.32
Jose Hernandez *
Pirates
0
22
25.1
98
0.207
0.254
0.348
0.194
1.684
0.041
0.245
0.245
0.327
6.000
395
2.26
2.13
Raisel Iglesias +
Braves
0
14
12.2
52
0.174
0.212
0.261
0.154
1.500
0.115
0.231
0.269
0.231
2.000
395
2.35
2.84
Camilo Doval +
Giants
0
27
26.2
108
0.168
0.264
0.263
0.148
1.563
0.093
0.370
0.259
0.231
4.000
398
2.34
2.03
Andrew Vasquez *
Phillies
0
20
28.2
119
0.192
0.241
0.231
0.168
1.200
0.076
0.210
0.286
0.202
2.778
398
2.32
1.26
Aaron Civale +
Guardians
3
0
17.2
70
0.227
0.278
0.288
0.214
1.267
0.057
0.171
0.271
0.271
3.000
400
2.29
2.04
Kendall Graveman +
White Sox
0
26
25.2
100
0.138
0.155
0.264
0.120
1.917
0.100
0.260
0.250
0.230
2.600
400
2.32
2.45
Justin Lawrence +
Rockies
0
28
34.1
139
0.198
0.274
0.281
0.173
1.417
0.094
0.266
0.273
0.245
2.846
400
2.24
3.41
Drew Carlton +
Padres
0
6
12.2
49
0.205
0.250
0.318
0.184
1.556
0.082
0.224
0.286
0.286
2.750
402
2.21
4.26
Andrés Muñoz +
Mariners
0
5
4.1
18
0.235
0.333
0.294
0.222
1.250
0.056
0.278
0.278
0.278
5.000
406
2.42
0.00
Eduardo Rodriguez *
Tigers
11
0
67.2
263
0.205
0.254
0.311
0.190
1.520
0.061
0.255
0.251
0.289
4.188
407
2.32
2.13
Carlos Estévez +
Angels
0
26
26.1
108
0.198
0.283
0.281
0.176
1.421
0.102
0.315
0.287
0.250
3.091
409
2.38
1.37
Mason Miller +
Athletics
4
0
21.1
85
0.187
0.245
0.280
0.165
1.500
0.082
0.259
0.271
0.247
3.143
411
2.33
3.38
Joe Ryan +
Twins
12
0
71.2
283
0.203
0.264
0.308
0.191
1.519
0.049
0.283
0.244
0.290
5.714
411
2.41
2.76
Drew Rasmussen +
Rays
8
0
44.2
177
0.221
0.296
0.294
0.203
1.333
0.062
0.266
0.271
0.271
4.273
412
2.33
2.62
Félix Bautista +
Orioles
0
28
29.0
119
0.147
0.325
0.216
0.126
1.467
0.143
0.504
0.269
0.185
3.529
413
2.46
1.24
Jay Jackson +
Blue Jays
0
4
5.2
22
0.150
0.154
0.300
0.136
2.000
0.091
0.273
0.227
0.273
3.000
414
2.46
1.59
Pitcher
Team
GS
GR
IP
BFP
BA
BABIP
SA
HA
PF
BBA
KA
OBA
TBA
K/W
TPP
QofP
ERA
Zac Gallen +
Diamondbacks
13
0
78.2
315
0.230
0.316
0.324
0.216
1.412
0.054
0.279
0.273
0.305
5.176
419
2.41
2.75
Josh Walker *
Mets
0
1
1.0
5
0
0
0
0
---
0.400
0
0.400
0
0.000
419
2.49
0.00
Héctor Neris +
Astros
0
26
25.0
101
0.182
0.250
0.261
0.158
1.438
0.119
0.297
0.277
0.228
2.500
420
2.40
1.44
David Robertson +
Mets
0
23
25.2
101
0.209
0.298
0.319
0.188
1.526
0.069
0.317
0.277
0.287
4.571
421
2.35
1.75
Chris Stratton +
Cardinals
0
23
33.2
130
0.221
0.298
0.361
0.208
1.630
0.046
0.285
0.262
0.338
6.167
421
2.36
3.48
Jesse Chavez +
Braves
1
27
26.0
104
0.202
0.290
0.298
0.183
1.474
0.067
0.298
0.279
0.269
4.429
423
2.43
1.73
Sam Moll *
Athletics
0
27
21.2
92
0.164
0.240
0.205
0.130
1.250
0.141
0.261
0.326
0.163
1.846
423
2.37
4.57
Jimmy Cordero +
Yankees
1
22
24.1
97
0.193
0.267
0.307
0.175
1.588
0.072
0.278
0.268
0.278
3.857
424
2.46
3.33
Bryan Abreu +
Astros
0
29
29.1
117
0.176
0.278
0.284
0.154
1.611
0.103
0.385
0.282
0.248
3.750
430
2.45
1.84
Elvis Peguero +
Brewers
0
16
20.2
85
0.197
0.246
0.250
0.176
1.267
0.082
0.212
0.282
0.224
2.571
430
2.52
2.61
Tony Gonsolin +
Dodgers
8
0
40.2
166
0.163
0.177
0.272
0.145
1.667
0.096
0.181
0.259
0.241
1.875
432
2.59
2.21
Shelby Miller +
Dodgers
0
23
26.0
106
0.126
0.138
0.253
0.104
2.000
0.160
0.245
0.274
0.208
1.529
435
2.53
2.77
Spencer Strider +
Braves
12
0
69.2
278
0.177
0.287
0.313
0.158
1.773
0.094
0.406
0.263
0.281
4.346
435
2.54
2.97
Yohan Ramirez +
Pirates
0
16
21.2
89
0.205
0.268
0.244
0.180
1.188
0.090
0.236
0.303
0.213
2.625
436
2.48
1.25
Andrew Wantz +
Angels
0
14
21.2
85
0.176
0.218
0.284
0.153
1.615
0.094
0.235
0.259
0.247
2.500
437
2.44
3.32
Xzavion Curry +
Guardians
0
13
29.1
119
0.232
0.272
0.313
0.218
1.346
0.059
0.160
0.277
0.294
2.714
439
2.56
2.45
Nick Sandlin +
Guardians
0
22
21.2
83
0.176
0.196
0.351
0.157
2.000
0.084
0.253
0.241
0.313
3.000
439
2.45
3.32
Sam Bachman +
Angels
0
4
7.0
28
0.227
0.333
0.227
0.179
1.000
0.214
0.250
0.393
0.179
1.167
442
2.13
1.29
Luis Castillo +
Mariners
12
0
70.2
281
0.203
0.270
0.341
0.189
1.679
0.057
0.292
0.253
0.317
5.125
442
2.59
2.55
Justin Steele *
Cubs
12
0
68.0
271
0.228
0.287
0.329
0.207
1.446
0.059
0.214
0.280
0.299
3.625
445
2.47
2.65
Pitcher
Team
GS
GR
IP
BFP
BA
BABIP
SA
HA
PF
BBA
KA
OBA
TBA
K/W
TPP
QofP
ERA
Bryce Miller +
Mariners
7
0
38.1
152
0.221
0.266
0.372
0.211
1.688
0.033
0.217
0.257
0.355
6.600
448
2.62
4.46
Evan Phillips +
Dodgers
0
25
23.2
91
0.181
0.222
0.337
0.165
1.867
0.066
0.297
0.242
0.308
4.500
449
2.56
2.66
Merrill Kelly +
Diamondbacks
12
0
70.2
279
0.194
0.250
0.323
0.172
1.667
0.100
0.276
0.280
0.287
2.750
451
2.54
2.80
Jon Gray +
Rangers
12
0
73.2
283
0.201
0.228
0.335
0.180
1.667
0.071
0.223
0.269
0.300
3.150
455
2.49
2.32
Logan Gilbert +
Mariners
12
0
71.0
280
0.210
0.264
0.340
0.196
1.618
0.046
0.282
0.243
0.318
6.077
457
2.64
3.80
JoJo Romero *
Cardinals
0
6
7.2
30
0.160
0.167
0.320
0.133
2.000
0.167
0.200
0.300
0.267
1.200
457
2.48
3.52
JT Chargois +
Marlins
0
14
12.0
47
0.220
0.281
0.293
0.191
1.333
0.085
0.213
0.277
0.255
2.500
462
2.44
3.00
Caleb Thielbar *
Twins
0
12
10.1
40
0.216
0.269
0.432
0.200
2.000
0.050
0.250
0.250
0.400
5.000
464
2.59
1.74
Zach Eflin +
Rays
11
0
66.2
257
0.223
0.272
0.364
0.214
1.636
0.035
0.257
0.253
0.350
7.333
465
2.66
2.97
Julio Teheran +
Brewers
3
0
17.1
65
0.222
0.235
0.397
0.215
1.786
0.031
0.154
0.246
0.385
5.000
465
2.61
1.56
Lucas Sims +
Reds
0
21
20.1
86
0.164
0.250
0.269
0.128
1.636
0.163
0.279
0.326
0.209
1.714
466
2.55
3.54
Michael Lorenzen +
Tigers
9
0
53.1
209
0.211
0.236
0.351
0.196
1.659
0.057
0.196
0.258
0.325
3.417
467
2.66
3.21
Nick Martinez +
Padres
4
17
48.2
198
0.219
0.261
0.298
0.197
1.359
0.091
0.202
0.288
0.268
2.222
467
2.65
2.59
Jeff Brigham +
Mets
0
22
22.1
83
0.145
0.136
0.368
0.133
2.545
0.060
0.325
0.217
0.337
5.400
468
2.71
3.63
Miguel Castro +
Diamondbacks
0
28
26.0
107
0.206
0.250
0.309
0.187
1.500
0.093
0.215
0.280
0.280
2.300
468
2.75
3.46
Andrew Nardi *
Marlins
0
31
28.0
111
0.200
0.250
0.370
0.180
1.850
0.081
0.288
0.270
0.333
3.556
470
2.67
2.57
Danny Young *
Braves
0
8
8.1
35
0.233
0.368
0.267
0.200
1.143
0.057
0.314
0.343
0.229
5.500
470
2.58
1.08
Max Fried *
Braves
5
0
26.0
103
0.232
0.290
0.326
0.214
1.409
0.058
0.243
0.272
0.301
4.167
471
2.63
2.08
Matt Strahm *
Phillies
8
8
41.1
163
0.204
0.280
0.340
0.184
1.667
0.067
0.325
0.258
0.307
4.818
473
2.66
3.05
Pete Fairbanks +
Rays
0
13
11.2
49
0.186
0.219
0.256
0.163
1.375
0.102
0.204
0.286
0.224
2.000
475
2.83
1.54
Pitcher
Team
GS
GR
IP
BFP
BA
BABIP
SA
HA
PF
BBA
KA
OBA
TBA
K/W
TPP
QofP
ERA
Framber Valdez *
Astros
12
0
79.0
312
0.226
0.295
0.340
0.208
1.508
0.051
0.269
0.269
0.314
5.250
475
2.66
2.16
Chris Martin +
Red Sox
0
18
17.2
70
0.254
0.302
0.343
0.243
1.353
0.029
0.200
0.271
0.329
7.000
479
2.69
2.55
Kevin Gausman +
Blue Jays
13
0
82.0
329
0.226
0.332
0.335
0.213
1.486
0.055
0.343
0.267
0.316
6.278
480
2.79
2.63
Emilio Pagán +
Twins
0
23
26.1
110
0.218
0.280
0.337
0.200
1.545
0.073
0.227
0.282
0.309
3.125
484
2.88
3.76
Nick Mears +
Rockies
0
4
6.0
26
0.182
0.286
0.273
0.154
1.500
0.154
0.308
0.308
0.231
2.000
486
2.90
3.00
Mike Baumann +
Orioles
0
27
32.2
130
0.191
0.237
0.322
0.169
1.682
0.115
0.269
0.285
0.285
2.333
488
2.76
4.13
Chase Anderson +
Rockies
4
0
21.2
83
0.227
0.226
0.373
0.205
1.647
0.060
0.120
0.289
0.337
2.000
489
2.60
2.08
Jake Lamb +
Angels
0
1
1.0
4
0.250
0.250
0.500
0.250
2.000
0
0
0.250
0.500
∞
489
2.91
0.00
Steven Wilson +
Padres
0
28
30.0
120
0.181
0.221
0.333
0.158
1.842
0.108
0.275
0.283
0.292
2.538
489
2.78
3.00
Bryse Wilson +
Brewers
0
18
31.1
127
0.217
0.253
0.322
0.197
1.480
0.071
0.189
0.276
0.291
2.667
490
2.80
2.30
Tyler Wells +
Orioles
11
1
68.1
263
0.178
0.183
0.381
0.167
2.136
0.053
0.266
0.224
0.357
5.000
491
2.90
3.29
Scott Barlow +
Royals
0
22
23.0
94
0.193
0.292
0.325
0.170
1.688
0.117
0.351
0.287
0.287
3.000
492
2.84
3.52
Dane Dunning +
Rangers
6
8
53.2
220
0.228
0.257
0.317
0.209
1.391
0.059
0.150
0.286
0.291
2.538
493
2.84
2.52
Domingo Germán +
Yankees
11
0
61.0
241
0.179
0.199
0.344
0.162
1.923
0.079
0.245
0.253
0.311
3.105
494
2.88
3.69
Sonny Gray +
Twins
12
0
67.0
279
0.230
0.313
0.310
0.208
1.345
0.086
0.254
0.294
0.280
2.958
495
2.85
2.15
Sam Long *
Athletics
0
15
23.0
91
0.232
0.266
0.366
0.209
1.579
0.066
0.187
0.286
0.330
2.833
495
2.69
3.13
Michael Wacha +
Padres
12
0
68.0
274
0.214
0.264
0.369
0.197
1.722
0.073
0.234
0.277
0.339
3.200
495
2.86
3.18
Josh Winckowski +
Red Sox
0
21
35.2
144
0.235
0.274
0.338
0.222
1.438
0.049
0.188
0.278
0.319
3.857
495
2.86
2.27
Shohei Ohtani +
Angels
12
0
71.0
284
0.175
0.236
0.321
0.151
1.837
0.102
0.338
0.282
0.278
3.310
496
2.82
3.30
Shane McClanahan *
Rays
13
0
75.2
305
0.210
0.276
0.351
0.190
1.672
0.095
0.285
0.285
0.318
3.000
497
2.84
2.02
Pitcher
Team
GS
GR
IP
BFP
BA
BABIP
SA
HA
PF
BBA
KA
OBA
TBA
K/W
TPP
QofP
ERA
Hunter Harvey +
Nationals
0
25
27.0
105
0.194
0.250
0.323
0.171
1.667
0.086
0.314
0.257
0.286
3.667
498
2.75
3.33
Ben Lively +
Reds
4
2
29.2
117
0.202
0.227
0.358
0.188
1.773
0.068
0.248
0.256
0.333
3.625
500
2.91
3.03
Jesse Scholtens +
White Sox
1
4
16.2
67
0.207
0.224
0.310
0.179
1.500
0.119
0.134
0.299
0.269
1.125
501
2.74
3.24
José Quijada *
Angels
0
10
9.0
41
0.222
0.286
0.250
0.195
1.125
0.073
0.195
0.317
0.220
2.667
503
3.11
6.00
Domingo Tapia +
Padres
0
14
17.1
71
0.172
0.190
0.310
0.141
1.800
0.169
0.197
0.324
0.254
1.167
506
2.78
2.60
Danny Coulombe *
Orioles
0
27
22.1
92
0.214
0.320
0.298
0.196
1.389
0.065
0.348
0.283
0.272
5.333
507
2.98
2.01
Ryan Helsley +
Cardinals
0
22
25.0
103
0.205
0.298
0.295
0.175
1.444
0.107
0.320
0.291
0.252
3.000
507
2.82
3.24
Clay Holmes +
Yankees
0
27
25.1
110
0.221
0.328
0.274
0.191
1.238
0.109
0.291
0.318
0.236
2.667
507
2.94
2.84
Gregory Soto *
Phillies
0
27
24.0
102
0.205
0.279
0.273
0.176
1.333
0.118
0.265
0.304
0.235
2.250
507
2.94
5.25
Jordan Romano +
Blue Jays
0
26
25.0
104
0.229
0.317
0.354
0.212
1.545
0.067
0.298
0.288
0.327
4.429
508
2.99
2.88
Tanner Banks *
White Sox
0
4
8.0
31
0.214
0.227
0.393
0.194
1.833
0.065
0.161
0.290
0.355
2.500
511
2.79
3.38
Tanner Bibee +
Guardians
8
0
44.1
181
0.230
0.289
0.327
0.210
1.421
0.066
0.232
0.293
0.298
3.500
512
2.91
3.05
Bryce Elder +
Braves
12
0
71.2
288
0.232
0.285
0.354
0.212
1.525
0.073
0.222
0.299
0.323
3.048
513
2.87
2.26
Hogan Harris *
Athletics
1
3
15.1
64
0.204
0.244
0.315
0.172
1.545
0.141
0.188
0.328
0.266
1.333
513
2.86
6.46
Brock Burke *
Rangers
0
20
24.1
98
0.237
0.268
0.376
0.224
1.591
0.041
0.194
0.276
0.357
4.750
514
2.98
2.96
Garrett Cleavinger *
Rays
0
15
12.0
48
0.146
0.160
0.317
0.125
2.167
0.125
0.292
0.271
0.271
2.333
514
2.98
3.00
Brent Headrick *
Twins
0
3
8.1
33
0.148
0.188
0.259
0.121
1.750
0.121
0.364
0.242
0.212
3.000
514
2.82
3.24
Cristian Javier +
Astros
12
0
69.2
273
0.209
0.251
0.386
0.194
1.849
0.059
0.264
0.256
0.359
4.500
514
2.94
2.84
Justin Topa +
Mariners
0
25
22.2
95
0.235
0.306
0.329
0.211
1.400
0.084
0.242
0.295
0.295
2.875
514
2.93
3.18
Jeff Hoffman +
Phillies
0
10
11.2
49
0.214
0.346
0.286
0.184
1.333
0.122
0.327
0.306
0.245
2.667
516
2.90
0.77
Pitcher
Team
GS
GR
IP
BFP
BA
BABIP
SA
HA
PF
BBA
KA
OBA
TBA
K/W
TPP
QofP
ERA
Gerrit Cole +
Yankees
13
0
79.2
324
0.213
0.270
0.337
0.191
1.581
0.086
0.259
0.287
0.302
3.000
517
2.95
2.82
Keegan Thompson +
Cubs
0
15
21.1
91
0.187
0.217
0.253
0.154
1.357
0.154
0.176
0.308
0.209
1.143
517
2.93
4.22
John Brebbia +
Giants
5
21
24.2
101
0.217
0.310
0.337
0.198
1.550
0.079
0.327
0.277
0.307
4.125
518
3.00
3.65
Carlos Hernández +
Royals
3
22
30.1
125
0.224
0.315
0.345
0.208
1.538
0.064
0.328
0.272
0.320
5.125
520
3.07
4.45
Luis Ortiz +
Phillies
0
8
10.0
42
0.263
0.357
0.316
0.238
1.200
0.071
0.238
0.310
0.286
3.333
520
2.89
2.70
Ray Kerr *
Padres
0
2
1.1
5
0.200
0.333
0.600
0.200
3.000
0
0.400
0.200
0.600
∞
523
3.12
0.00
Jovani Moran *
Twins
0
23
25.0
106
0.220
0.295
0.297
0.189
1.350
0.132
0.264
0.321
0.255
2.000
523
2.95
3.60
Tim Mayza *
Blue Jays
0
28
21.1
89
0.271
0.365
0.341
0.258
1.261
0.045
0.247
0.303
0.326
5.500
529
3.05
1.69
Mark Leiter Jr. +
Cubs
0
25
24.1
99
0.182
0.277
0.375
0.162
2.063
0.081
0.384
0.273
0.333
4.750
531
3.12
3.33
Corbin Burnes +
Brewers
13
0
77.2
316
0.199
0.230
0.320
0.177
1.607
0.089
0.237
0.275
0.285
2.679
532
3.06
3.36
Jake Bird +
Rockies
0
29
40.1
168
0.230
0.306
0.329
0.208
1.429
0.077
0.256
0.298
0.298
3.308
533
3.07
3.12
Matt Carasiti +
Rockies
0
5
9.2
43
0.237
0.281
0.289
0.209
1.222
0.093
0.140
0.326
0.256
1.500
534
3.18
5.59
Emmanuel Clase +
Guardians
0
31
30.0
125
0.250
0.311
0.336
0.232
1.345
0.056
0.208
0.288
0.312
3.714
534
3.07
3.00
Kevin Ginkel +
Diamondbacks
0
24
27.1
112
0.235
0.286
0.363
0.214
1.542
0.071
0.214
0.295
0.330
3.000
534
3.02
2.96
Logan Webb +
Giants
13
0
84.1
334
0.239
0.297
0.376
0.225
1.573
0.051
0.254
0.281
0.353
5.000
538
3.03
3.09
Tommy Milone *
Mariners
1
0
4.2
19
0.176
0.154
0.353
0.158
2.000
0.105
0.158
0.263
0.316
1.500
545
3.25
1.93
Michael Tonkin +
Braves
0
13
26.1
103
0.204
0.205
0.344
0.184
1.684
0.058
0.184
0.243
0.311
3.167
550
3.07
3.42
Kutter Crawford +
Red Sox
4
8
36.2
147
0.220
0.253
0.390
0.211
1.774
0.041
0.245
0.252
0.374
6.000
551
3.28
3.68
Dylan Floro +
Marlins
0
27
25.2
105
0.250
0.319
0.365
0.229
1.458
0.076
0.238
0.314
0.333
3.125
551
3.07
4.21
José Rodríguez +
Mariners
0
1
3.0
12
0.273
0.300
0.455
0.250
1.667
0.083
0.083
0.333
0.417
1.000
552
2.93
9.00
Pitcher
Team
GS
GR
IP
BFP
BA
BABIP
SA
HA
PF
BBA
KA
OBA
TBA
K/W
TPP
QofP
ERA
Wandy Peralta *
Yankees
0
28
25.1
106
0.191
0.238
0.292
0.160
1.529
0.142
0.226
0.321
0.245
1.600
557
3.15
2.84
Peter Strzelecki +
Brewers
0
29
27.2
117
0.221
0.282
0.308
0.197
1.391
0.051
0.222
0.299
0.274
4.333
558
3.25
3.58
Thaddeus Ward +
Nationals
0
16
22.2
93
0.158
0.163
0.342
0.129
2.167
0.183
0.247
0.312
0.280
1.353
558
3.13
4.76
Dylan Lee *
Braves
1
19
20.1
85
0.237
0.314
0.342
0.212
1.444
0.082
0.271
0.294
0.306
3.286
560
3.17
3.10
Clayton Kershaw *
Dodgers
12
0
69.1
280
0.227
0.293
0.377
0.211
1.661
0.061
0.300
0.279
0.350
4.941
561
3.23
3.25
Jacob Webb +
Angels
0
7
8.0
32
0.172
0.188
0.379
0.156
2.200
0.063
0.344
0.250
0.344
5.500
561
3.34
3.38
Chris Bassitt +
Blue Jays
13
0
82.0
330
0.193
0.209
0.363
0.173
1.877
0.079
0.212
0.273
0.324
2.692
562
3.24
3.29
Joe Kelly +
White Sox
0
19
18.2
76
0.233
0.333
0.438
0.224
1.882
0.039
0.342
0.263
0.421
8.667
564
3.36
4.34
Hunter Brown +
Astros
12
0
68.1
281
0.237
0.320
0.360
0.214
1.517
0.082
0.281
0.310
0.324
3.435
565
3.17
3.69
Enyel De Los Santos +
Guardians
0
25
23.0
93
0.203
0.233
0.354
0.172
1.750
0.108
0.194
0.312
0.301
1.800
568
3.09
3.52
José Leclerc +
Rangers
0
19
18.1
77
0.203
0.256
0.313
0.169
1.538
0.156
0.260
0.325
0.260
1.667
569
3.14
2.95
Luke Jackson +
Giants
0
3
3.1
14
0.154
0.200
0.385
0.143
2.500
0.071
0.214
0.214
0.357
3.000
573
3.75
0.00
John Schreiber +
Red Sox
0
18
17.0
70
0.233
0.333
0.350
0.200
1.500
0.114
0.300
0.329
0.300
2.625
576
3.10
2.12
George Kirby +
Mariners
12
0
74.2
301
0.266
0.311
0.403
0.256
1.519
0.020
0.203
0.282
0.389
10.167
579
3.28
3.50
Wade Miley *
Brewers
8
0
41.2
171
0.238
0.246
0.381
0.222
1.605
0.053
0.140
0.287
0.357
2.667
580
3.37
3.67
Drew Smyly *
Cubs
12
0
65.2
268
0.229
0.266
0.388
0.209
1.696
0.063
0.213
0.280
0.354
3.353
583
3.33
3.56
Daniel Bard +
Rockies
0
16
17.1
75
0.161
0.200
0.286
0.120
1.778
0.227
0.200
0.373
0.213
0.882
584
3.15
1.04
Eury Pérez +
Marlins
5
0
24.0
99
0.193
0.230
0.398
0.172
2.059
0.111
0.242
0.283
0.354
2.182
584
3.43
2.25
Trevor Megill +
Brewers
0
9
9.2
41
0.200
0.318
0.229
0.171
1.143
0.098
0.341
0.293
0.195
3.500
585
3.36
4.66
Aroldis Chapman *
Royals
0
23
21.1
91
0.197
0.357
0.237
0.165
1.200
0.154
0.385
0.319
0.198
2.500
587
3.33
2.95
Pitcher
Team
GS
GR
IP
BFP
BA
BABIP
SA
HA
PF
BBA
KA
OBA
TBA
K/W
TPP
QofP
ERA
Nate Pearson +
Blue Jays
0
14
18.0
73
0.197
0.233
0.364
0.178
1.846
0.068
0.288
0.260
0.329
4.200
590
3.45
2.50
Brennan Bernardino *
Red Sox
0
15
17.2
74
0.246
0.294
0.377
0.230
1.529
0.054
0.216
0.297
0.351
4.000
593
3.47
2.55
Taylor Clarke +
Royals
1
24
28.0
116
0.240
0.314
0.365
0.216
1.520
0.078
0.276
0.302
0.328
3.556
593
3.32
2.89
Griffin Jax +
Twins
0
27
25.1
111
0.248
0.342
0.307
0.225
1.240
0.081
0.252
0.306
0.279
3.111
596
3.55
4.26
Gregory Santos +
White Sox
0
26
29.2
126
0.259
0.333
0.328
0.238
1.267
0.056
0.222
0.317
0.302
4.000
596
3.43
2.12
Braden Bristo +
Tigers
0
1
2.0
10
0.222
0.222
0.222
0.200
1.000
0.100
0
0.300
0.200
0.000
597
4.15
0.00
Bryan Baker +
Orioles
0
28
26.0
109
0.207
0.304
0.299
0.165
1.444
0.156
0.303
0.330
0.239
1.941
598
3.15
3.81
Mitch Keller +
Pirates
13
0
80.0
332
0.236
0.312
0.367
0.217
1.556
0.063
0.283
0.292
0.337
4.476
600
3.47
3.60
Jeff Lindgren +
Marlins
0
1
5.0
21
0.222
0.222
0.389
0.190
1.750
0.143
0
0.333
0.333
0.000
601
3.34
7.20
Aaron Nola +
Phillies
13
0
81.2
326
0.223
0.254
0.413
0.206
1.851
0.064
0.236
0.273
0.380
3.667
602
3.41
4.30
Richard Lovelady *
Athletics
0
21
18.1
76
0.161
0.186
0.306
0.132
1.900
0.132
0.250
0.289
0.250
1.900
605
3.41
3.93
Tyler Mahle +
Twins
5
0
25.2
102
0.227
0.266
0.423
0.216
1.864
0.049
0.275
0.265
0.402
5.600
606
3.52
3.16
José Berríos +
Blue Jays
12
0
71.1
295
0.249
0.309
0.387
0.227
1.552
0.075
0.231
0.312
0.353
3.091
610
3.43
3.66
Anthony DeSclafani +
Giants
12
0
70.1
290
0.248
0.280
0.404
0.231
1.627
0.041
0.176
0.283
0.376
4.250
610
3.50
3.97
Joe LaSorsa *
Rays
0
2
4.1
20
0.188
0.231
0.250
0.150
1.333
0.150
0.150
0.350
0.200
1.000
612
3.65
2.08
Justin Verlander +
Mets
6
0
36.0
146
0.235
0.257
0.426
0.219
1.813
0.062
0.205
0.281
0.397
3.333
614
3.52
4.25
Albert Abreu +
Yankees
0
23
29.2
128
0.194
0.234
0.333
0.164
1.714
0.133
0.227
0.313
0.281
1.706
615
3.58
3.34
Craig Kimbrel +
Phillies
0
25
23.0
93
0.185
0.250
0.407
0.161
2.200
0.118
0.387
0.290
0.355
3.273
616
3.51
5.09
Ron Marinaccio +
Yankees
0
25
27.0
114
0.181
0.241
0.309
0.149
1.706
0.114
0.298
0.298
0.254
2.615
619
3.51
4.00
Cole Sands +
Twins
0
7
12.1
54
0.213
0.273
0.340
0.185
1.600
0.130
0.241
0.315
0.296
1.857
619
3.69
0.73
Pitcher
Team
GS
GR
IP
BFP
BA
BABIP
SA
HA
PF
BBA
KA
OBA
TBA
K/W
TPP
QofP
ERA
Joel Payamps +
Brewers
0
27
28.1
115
0.236
0.292
0.387
0.217
1.640
0.043
0.278
0.278
0.357
6.400
620
3.52
2.54
Sandy Alcantara +
Marlins
12
0
76.1
319
0.239
0.287
0.354
0.213
1.485
0.078
0.210
0.301
0.317
2.680
621
3.51
5.07
Alex Faedo +
Tigers
5
0
26.0
103
0.220
0.232
0.450
0.214
2.045
0.019
0.252
0.233
0.437
13.000
622
3.71
5.54
Ian Gibaut +
Reds
0
28
28.1
114
0.222
0.250
0.374
0.193
1.682
0.088
0.219
0.298
0.325
2.500
622
3.36
3.49
Tayler Saucedo *
Mariners
0
15
14.1
62
0.268
0.359
0.357
0.242
1.333
0.065
0.258
0.323
0.323
4.000
622
3.53
3.77
Colin Poche *
Rays
0
26
22.2
98
0.217
0.250
0.313
0.184
1.444
0.112
0.163
0.306
0.265
1.455
623
3.55
1.99
Pablo López +
Twins
13
0
78.1
322
0.230
0.293
0.392
0.208
1.701
0.068
0.286
0.292
0.354
4.182
624
3.54
4.25
Yu Darvish +
Padres
11
0
63.2
258
0.228
0.281
0.401
0.205
1.755
0.070
0.264
0.291
0.360
3.778
625
3.49
4.10
Tristan Beck +
Giants
0
11
27.0
109
0.243
0.270
0.437
0.229
1.800
0.037
0.220
0.284
0.413
6.000
626
3.59
4.00
Trevor Rogers *
Marlins
4
0
18.0
79
0.229
0.286
0.329
0.203
1.438
0.076
0.241
0.316
0.291
3.167
631
3.76
4.00
Josh Staumont +
Royals
1
20
20.0
89
0.219
0.313
0.288
0.180
1.313
0.146
0.270
0.348
0.236
1.846
631
3.57
5.40
Max Scherzer +
Mets
10
0
53.1
218
0.244
0.299
0.408
0.225
1.673
0.064
0.266
0.294
0.376
4.143
634
3.59
3.71
Trevor Richards +
Blue Jays
0
21
27.0
115
0.200
0.283
0.370
0.174
1.850
0.113
0.365
0.304
0.322
3.231
642
3.78
3.67
Tommy Kahnle +
Yankees
0
2
2.0
9
0.250
0.333
0.375
0.222
1.500
0.111
0.222
0.333
0.333
2.000
644
3.84
0.00
Zack Wheeler +
Phillies
12
0
68.2
294
0.249
0.328
0.375
0.228
1.507
0.054
0.269
0.299
0.344
4.938
645
3.77
4.33
Jared Shuster *
Braves
6
0
30.2
130
0.202
0.230
0.330
0.169
1.636
0.146
0.162
0.323
0.277
1.105
646
3.64
4.99
Kris Bubic *
Royals
3
0
16.0
68
0.292
0.375
0.385
0.279
1.316
0.029
0.235
0.324
0.368
8.000
648
3.70
3.94
James Paxton *
Red Sox
5
0
26.0
109
0.232
0.317
0.414
0.211
1.783
0.083
0.330
0.294
0.376
4.000
649
3.77
3.81
Mason Thompson +
Nationals
0
24
31.0
130
0.241
0.281
0.362
0.215
1.500
0.077
0.185
0.315
0.323
2.400
649
3.66
3.77
Cole Ragans *
Rangers
0
16
22.2
98
0.220
0.271
0.329
0.184
1.500
0.133
0.235
0.327
0.276
1.769
650
3.64
5.16
Pitcher
Team
GS
GR
IP
BFP
BA
BABIP
SA
HA
PF
BBA
KA
OBA
TBA
K/W
TPP
QofP
ERA
Taj Bradley +
Rays
7
0
35.0
145
0.248
0.345
0.406
0.228
1.636
0.055
0.331
0.290
0.372
6.000
654
3.71
3.60
Luis Garcia +
Astros
6
0
27.0
115
0.243
0.319
0.427
0.217
1.760
0.087
0.270
0.313
0.383
3.100
658
3.77
4.00
Giovanny Gallegos +
Cardinals
0
23
24.1
98
0.239
0.273
0.446
0.224
1.864
0.051
0.235
0.276
0.418
4.600
659
3.77
3.70
Drew Smith +
Mets
0
24
21.2
93
0.215
0.294
0.367
0.183
1.706
0.108
0.280
0.333
0.312
2.600
660
3.75
3.74
Alex Cobb +
Giants
12
0
69.2
294
0.270
0.333
0.383
0.252
1.419
0.061
0.218
0.320
0.357
3.556
664
3.79
2.71
Lucas Giolito +
White Sox
13
0
74.1
310
0.232
0.277
0.418
0.210
1.800
0.077
0.245
0.300
0.377
3.167
664
3.81
3.75
A.J. Minter *
Braves
0
30
28.1
115
0.264
0.357
0.396
0.243
1.500
0.061
0.304
0.304
0.365
5.000
664
3.63
6.04
Kodai Senga +
Mets
11
0
57.2
251
0.219
0.296
0.363
0.187
1.660
0.143
0.291
0.331
0.311
2.028
664
3.84
3.75
Grant Anderson +
Rangers
0
3
4.2
19
0.294
0.500
0.353
0.263
1.200
0.053
0.421
0.316
0.316
8.000
666
3.40
3.86
Edward Cabrera +
Marlins
13
0
63.0
272
0.213
0.292
0.365
0.180
1.714
0.140
0.294
0.331
0.309
2.105
666
3.80
4.29
Zack Greinke +
Royals
13
0
66.2
273
0.254
0.272
0.415
0.242
1.636
0.033
0.183
0.278
0.396
5.556
666
3.85
4.59
Nick Ramirez *
Yankees
0
6
9.0
40
0.222
0.258
0.333
0.200
1.500
0.100
0.125
0.300
0.300
1.250
666
4.11
2.00
Kyle Gibson +
Orioles
13
0
76.2
318
0.265
0.304
0.408
0.239
1.539
0.079
0.170
0.324
0.368
2.160
669
3.65
3.87
Colin Holderman +
Pirates
0
24
23.0
98
0.275
0.365
0.396
0.255
1.440
0.061
0.276
0.316
0.367
4.500
673
3.83
2.74
Andrew Chafin *
Diamondbacks
0
28
22.1
97
0.247
0.385
0.382
0.227
1.545
0.082
0.361
0.309
0.351
4.375
676
4.03
3.22
Cory Abbott +
Nationals
0
2
4.0
17
0.200
0.167
0.400
0.176
2.000
0.118
0.118
0.294
0.353
1.000
679
4.05
2.25
Matthew Boyd *
Tigers
11
0
53.1
231
0.242
0.293
0.391
0.216
1.620
0.095
0.229
0.320
0.351
2.409
679
3.97
5.57
Shane Bieber +
Guardians
13
0
80.2
338
0.261
0.291
0.397
0.240
1.519
0.065
0.163
0.308
0.364
2.500
680
3.83
3.57
John Curtiss +
Mets
0
11
13.0
53
0.234
0.231
0.404
0.208
1.727
0.094
0.132
0.302
0.358
1.400
680
3.74
4.85
Zach Jackson +
Athletics
0
19
18.0
80
0.261
0.378
0.333
0.225
1.278
0.125
0.288
0.350
0.288
2.300
681
3.83
2.50
Pitcher
Team
GS
GR
IP
BFP
BA
BABIP
SA
HA
PF
BBA
KA
OBA
TBA
K/W
TPP
QofP
ERA
J.P. France +
Astros
6
0
34.0
141
0.231
0.242
0.438
0.213
1.900
0.064
0.206
0.284
0.404
3.222
682
3.98
3.44
Vince Velasquez +
Pirates
8
0
37.1
162
0.240
0.295
0.384
0.216
1.600
0.086
0.228
0.309
0.346
2.643
684
4.04
3.86
Logan Allen *
Guardians
8
0
45.2
197
0.264
0.336
0.401
0.244
1.521
0.066
0.239
0.310
0.371
3.615
687
4.00
2.76
Brooks Raley *
Mets
0
25
20.1
87
0.224
0.269
0.395
0.195
1.765
0.069
0.253
0.310
0.345
3.667
690
3.97
3.10
Patrick Sandoval *
Angels
11
0
58.2
260
0.248
0.285
0.361
0.219
1.456
0.096
0.154
0.323
0.319
1.600
690
4.04
4.14
Andrew Heaney *
Rangers
11
0
58.0
245
0.224
0.267
0.397
0.196
1.771
0.102
0.245
0.318
0.347
2.400
692
3.93
4.03
Julian Merryweather +
Cubs
0
25
25.1
111
0.260
0.369
0.350
0.234
1.346
0.090
0.306
0.324
0.315
3.400
692
4.02
3.91
Huascar Brazoban +
Marlins
0
26
30.2
135
0.261
0.358
0.330
0.222
1.267
0.119
0.252
0.356
0.281
2.125
693
3.82
3.52
Kevin Herget +
Reds
0
12
20.2
87
0.250
0.258
0.450
0.230
1.800
0.069
0.126
0.310
0.414
1.833
693
4.00
4.79
Trevor Gott +
Mariners
0
28
26.2
119
0.273
0.372
0.373
0.252
1.367
0.059
0.261
0.328
0.345
4.429
697
4.15
3.38
Zach Davies +
Diamondbacks
5
0
25.0
108
0.268
0.324
0.361
0.241
1.346
0.093
0.204
0.333
0.324
2.200
702
3.96
4.68
Jesús Luzardo *
Marlins
13
0
73.2
305
0.256
0.335
0.445
0.236
1.736
0.066
0.282
0.308
0.410
4.300
702
3.96
3.79
Mike Brosseau +
Brewers
0
3
2.1
9
0.125
0
0.500
0.111
4.000
0.111
0
0.222
0.444
0.000
703
4.19
3.86
Griffin Canning +
Angels
9
0
48.1
204
0.245
0.276
0.424
0.221
1.733
0.074
0.211
0.309
0.382
2.867
703
4.02
4.47
Tanner Houck +
Red Sox
11
0
57.2
246
0.251
0.300
0.384
0.224
1.527
0.085
0.228
0.313
0.341
2.667
704
3.98
5.46
James Karinchak +
Guardians
0
30
26.1
110
0.156
0.163
0.389
0.127
2.500
0.145
0.336
0.291
0.318
2.313
704
4.03
3.76
Eli Morgan +
Guardians
0
22
25.1
107
0.250
0.319
0.390
0.234
1.560
0.056
0.271
0.290
0.364
4.833
705
4.14
1.78
Deivi García +
Yankees
0
1
3.0
12
0.182
0.125
0.545
0.167
3.000
0.083
0.167
0.250
0.500
2.000
706
4.21
3.00
Seth Lugo +
Padres
8
0
41.2
178
0.279
0.336
0.412
0.258
1.478
0.062
0.213
0.331
0.382
3.455
710
4.02
4.10
Hunter Greene +
Reds
12
0
62.0
267
0.238
0.343
0.418
0.213
1.754
0.094
0.330
0.318
0.375
3.520
711
4.15
3.92
Pitcher
Team
GS
GR
IP
BFP
BA
BABIP
SA
HA
PF
BBA
KA
OBA
TBA
K/W
TPP
QofP
ERA
Brent Honeywell Jr. +
Padres
0
23
31.2
133
0.227
0.250
0.412
0.203
1.815
0.083
0.226
0.293
0.368
2.727
711
4.10
3.69
Alex Young *
Reds
0
26
24.1
106
0.247
0.308
0.412
0.226
1.667
0.075
0.264
0.311
0.377
3.500
711
4.24
2.96
Jason Adam +
Rays
0
28
26.1
115
0.194
0.254
0.367
0.165
1.895
0.096
0.304
0.313
0.313
3.182
713
4.25
3.08
Ryne Stanek +
Astros
0
22
20.2
93
0.241
0.304
0.367
0.204
1.526
0.151
0.226
0.355
0.312
1.500
713
4.11
4.79
Kenley Jansen +
Red Sox
0
21
19.2
89
0.234
0.321
0.351
0.202
1.500
0.135
0.258
0.337
0.303
1.917
715
4.26
3.66
Kyle Freeland *
Rockies
13
0
71.0
291
0.262
0.272
0.446
0.244
1.704
0.058
0.151
0.302
0.416
2.588
716
4.01
4.06
Brusdar Graterol +
Dodgers
0
28
26.2
114
0.287
0.349
0.398
0.272
1.387
0.026
0.193
0.307
0.377
7.333
716
4.11
2.03
Tommy Henry *
Diamondbacks
8
1
45.1
189
0.238
0.241
0.446
0.212
1.875
0.101
0.143
0.323
0.397
1.421
716
4.02
4.37
Adam Ottavino +
Mets
0
27
24.2
102
0.233
0.274
0.411
0.206
1.762
0.078
0.235
0.314
0.363
3.000
716
3.98
4.38
Joey Lucchesi *
Mets
5
0
22.1
93
0.262
0.286
0.464
0.237
1.773
0.086
0.183
0.323
0.419
2.125
717
3.95
4.43
JP Sears *
Athletics
12
0
64.1
264
0.229
0.249
0.442
0.208
1.927
0.061
0.227
0.292
0.402
3.750
717
4.09
4.20
Kyle Bradish +
Orioles
10
0
48.0
205
0.269
0.317
0.409
0.244
1.520
0.073
0.200
0.327
0.371
2.733
718
4.04
4.13
Taylor Rogers *
Giants
0
24
20.1
87
0.194
0.239
0.347
0.161
1.786
0.126
0.287
0.310
0.287
2.273
718
4.07
3.54
Jalen Beeks *
Rays
6
17
30.1
136
0.224
0.277
0.353
0.191
1.577
0.125
0.228
0.324
0.301
1.824
719
4.24
5.93
Tim Hill *
Padres
0
28
26.0
109
0.273
0.299
0.455
0.248
1.667
0.046
0.165
0.330
0.413
3.600
719
3.96
3.46
José Ruiz +
Diamondbacks
0
21
24.0
106
0.247
0.294
0.376
0.217
1.522
0.085
0.217
0.330
0.330
2.556
719
4.16
3.38
Josiah Gray +
Nationals
12
0
67.0
290
0.245
0.281
0.391
0.214
1.597
0.114
0.190
0.334
0.341
1.667
720
4.07
3.09
Derek Law +
Reds
2
18
21.0
91
0.234
0.278
0.364
0.198
1.556
0.143
0.220
0.341
0.308
1.538
720
4.02
2.57
Eduardo Salazar +
Reds
0
5
7.1
33
0.300
0.346
0.367
0.273
1.222
0.061
0.121
0.364
0.333
2.000
722
4.11
7.36
Taijuan Walker +
Phillies
13
0
64.1
272
0.246
0.274
0.417
0.217
1.695
0.107
0.195
0.327
0.368
1.828
722
4.04
5.04
Pitcher
Team
GS
GR
IP
BFP
BA
BABIP
SA
HA
PF
BBA
KA
OBA
TBA
K/W
TPP
QofP
ERA
Ryan Thompson +
Rays
0
16
15.0
66
0.214
0.222
0.411
0.182
1.917
0.106
0.136
0.318
0.348
1.286
723
4.21
6.60
Hoby Milner *
Brewers
0
25
21.1
86
0.275
0.305
0.488
0.256
1.773
0.047
0.209
0.314
0.453
4.500
725
3.92
3.80
Caleb Ferguson *
Dodgers
0
25
21.1
96
0.244
0.339
0.293
0.208
1.200
0.104
0.260
0.354
0.250
2.500
726
4.19
3.38
Hunter Gaddis +
Guardians
6
2
31.1
134
0.244
0.260
0.412
0.216
1.690
0.067
0.157
0.313
0.366
2.333
727
4.15
5.17
Chris Sale *
Red Sox
11
0
59.0
249
0.243
0.315
0.434
0.221
1.782
0.060
0.285
0.305
0.394
4.733
728
4.19
4.58
Carl Edwards Jr. +
Nationals
0
27
25.2
115
0.250
0.308
0.380
0.217
1.520
0.122
0.183
0.348
0.330
1.500
729
4.23
3.51
Germán Márquez +
Rockies
4
0
20.0
80
0.257
0.278
0.527
0.238
2.053
0.038
0.213
0.275
0.488
5.667
730
3.99
4.95
Nick Wittgren +
Royals
0
6
8.0
35
0.290
0.310
0.419
0.257
1.444
0.114
0.057
0.371
0.371
0.500
732
4.00
4.50
Adrian Houser +
Brewers
6
0
31.1
135
0.299
0.336
0.394
0.281
1.316
0.052
0.141
0.333
0.370
2.714
733
4.14
3.45
George Soriano +
Marlins
0
4
10.0
47
0.268
0.306
0.293
0.234
1.091
0.085
0.128
0.340
0.255
1.500
734
4.37
2.70
Trevor Kelley +
Rays
3
6
13.1
57
0.235
0.225
0.471
0.211
2.000
0.070
0.140
0.316
0.421
2.000
737
4.28
4.05
Michael Kopech +
White Sox
12
0
68.2
287
0.199
0.219
0.423
0.171
2.122
0.111
0.275
0.303
0.362
2.469
739
4.21
4.33
Cristopher Sánchez *
Phillies
1
0
4.1
20
0.278
0.385
0.389
0.250
1.400
0.100
0.250
0.350
0.350
2.500
739
4.40
6.23
Blake Snell *
Padres
12
0
62.0
271
0.224
0.277
0.397
0.192
1.769
0.137
0.255
0.332
0.339
1.865
742
4.28
4.06
Kirby Yates +
Braves
0
21
20.1
92
0.178
0.222
0.342
0.141
1.923
0.185
0.283
0.337
0.272
1.529
743
4.35
3.54
Nestor Cortes *
Yankees
11
0
59.1
252
0.253
0.298
0.450
0.230
1.776
0.075
0.234
0.317
0.409
3.105
744
4.26
5.16
Tyler Glasnow +
Rays
2
0
9.2
42
0.237
0.348
0.500
0.214
2.111
0.095
0.333
0.310
0.452
3.500
745
4.44
3.72
Louie Varland +
Twins
8
0
47.0
196
0.247
0.268
0.478
0.230
1.933
0.061
0.224
0.296
0.444
3.667
745
4.31
4.40
MacKenzie Gore *
Nationals
12
0
64.0
274
0.258
0.346
0.418
0.230
1.619
0.102
0.292
0.332
0.372
2.857
746
4.19
3.66
Andre Pallante +
Cardinals
0
19
22.0
94
0.262
0.317
0.405
0.234
1.545
0.096
0.223
0.340
0.362
2.333
746
4.17
4.50
Pitcher
Team
GS
GR
IP
BFP
BA
BABIP
SA
HA
PF
BBA
KA
OBA
TBA
K/W
TPP
QofP
ERA
Wander Suero +
Dodgers
0
4
6.2
28
0.167
0.133
0.417
0.143
2.500
0.143
0.250
0.286
0.357
1.750
746
4.44
8.10
Duane Underwood Jr. +
Pirates
0
20
24.1
100
0.273
0.292
0.455
0.240
1.667
0.110
0.140
0.350
0.400
1.273
749
3.91
5.18
Kevin Kelly +
Rays
0
25
27.0
123
0.284
0.356
0.394
0.252
1.387
0.073
0.179
0.366
0.350
2.444
752
4.32
4.00
Jack Flaherty +
Cardinals
13
0
69.1
303
0.253
0.326
0.383
0.211
1.516
0.132
0.238
0.363
0.320
1.800
753
4.08
4.15
Joe Musgrove +
Padres
8
0
41.1
180
0.256
0.308
0.415
0.233
1.619
0.072
0.233
0.317
0.378
3.231
753
4.42
4.35
Ryan Yarbrough *
Royals
3
7
26.1
113
0.273
0.289
0.384
0.239
1.407
0.062
0.124
0.354
0.336
2.000
756
4.10
6.15
Michael Fulmer +
Cubs
0
28
26.1
110
0.260
0.339
0.458
0.227
1.760
0.118
0.282
0.345
0.400
2.385
758
4.06
6.15
Zach Pop +
Blue Jays
0
15
13.2
56
0.220
0.219
0.480
0.196
2.182
0.107
0.250
0.304
0.429
2.333
758
4.30
6.59
Jonathan Heasley +
Royals
0
1
2.2
12
0.333
0.364
0.417
0.333
1.250
0
0.083
0.333
0.417
∞
759
4.52
6.75
Jonathan Loáisiga +
Yankees
0
3
3.1
13
0.182
0.100
0.455
0.154
2.500
0
0.077
0.231
0.385
∞
766
4.10
2.70
Bryan Hoeing +
Marlins
2
12
23.0
100
0.273
0.329
0.409
0.240
1.500
0.090
0.190
0.340
0.360
2.111
767
4.24
3.13
Marco Gonzales *
Mariners
10
0
50.0
215
0.282
0.316
0.431
0.256
1.527
0.084
0.158
0.340
0.391
1.889
769
4.27
5.22
Miles Mikolas +
Cardinals
13
0
74.2
324
0.282
0.326
0.415
0.262
1.471
0.046
0.185
0.321
0.386
4.000
769
4.42
3.74
Lucas Erceg +
Athletics
0
8
10.0
46
0.237
0.360
0.395
0.196
1.667
0.152
0.283
0.370
0.326
1.857
770
4.43
4.50
Braxton Garrett *
Marlins
11
1
58.1
248
0.275
0.333
0.459
0.258
1.672
0.048
0.242
0.315
0.431
5.000
770
4.43
4.47
Hayden Wesneski +
Cubs
9
1
47.2
201
0.251
0.255
0.475
0.229
1.891
0.060
0.179
0.299
0.433
3.000
772
4.40
4.72
José Butto +
Mets
2
1
12.0
56
0.222
0.231
0.311
0.179
1.400
0.196
0.089
0.375
0.250
0.455
773
4.48
3.00
Jordan Hicks +
Cardinals
0
24
25.1
116
0.221
0.352
0.358
0.181
1.619
0.155
0.345
0.353
0.293
2.222
773
4.48
3.91
Peyton Battenfield +
Guardians
6
1
34.2
146
0.256
0.270
0.474
0.233
1.853
0.082
0.185
0.315
0.432
2.250
774
4.39
5.19
A.J. Puk *
Marlins
0
16
15.2
69
0.254
0.350
0.381
0.232
1.500
0.043
0.319
0.290
0.348
7.333
774
4.61
2.87
Pitcher
Team
GS
GR
IP
BFP
BA
BABIP
SA
HA
PF
BBA
KA
OBA
TBA
K/W
TPP
QofP
ERA
Brandon Hughes *
Cubs
0
16
13.0
58
0.229
0.310
0.375
0.190
1.636
0.138
0.293
0.345
0.310
2.125
775
4.38
5.54
Matt Festa +
Mariners
0
6
6.2
32
0.130
0.167
0.304
0.094
2.333
0.281
0.313
0.375
0.219
1.111
778
4.63
5.40
Dylan Cease +
White Sox
13
0
68.0
301
0.233
0.291
0.389
0.203
1.672
0.106
0.246
0.326
0.339
2.313
780
4.58
4.63
Mike Mayers +
Royals
1
3
16.1
72
0.288
0.360
0.409
0.264
1.421
0.083
0.208
0.347
0.375
2.500
780
4.46
4.41
Kyle Nelson *
Diamondbacks
0
27
23.0
99
0.273
0.364
0.466
0.242
1.708
0.071
0.293
0.323
0.414
4.143
780
4.31
2.74
Colin Rea +
Brewers
9
1
47.1
200
0.240
0.256
0.429
0.210
1.786
0.090
0.200
0.315
0.375
2.222
780
4.35
4.94
Freddy Peralta +
Brewers
12
0
65.1
286
0.257
0.313
0.459
0.231
1.788
0.087
0.245
0.325
0.413
2.800
782
4.54
4.55
Trevor Stephan +
Guardians
0
28
26.1
112
0.257
0.318
0.475
0.232
1.846
0.080
0.268
0.313
0.429
3.333
783
4.43
2.73
Zack Littell +
Red Sox
0
2
3.0
15
0.250
0.300
0.417
0.200
1.667
0.200
0.133
0.400
0.333
0.667
786
4.68
9.00
Johan Oviedo +
Pirates
12
0
65.0
297
0.248
0.299
0.380
0.215
1.531
0.108
0.195
0.330
0.330
1.813
786
4.66
4.29
Luis García +
Padres
0
21
19.1
88
0.253
0.339
0.280
0.216
1.105
0.102
0.227
0.341
0.239
2.222
787
4.52
4.66
Fernando Cruz +
Reds
0
15
19.2
90
0.263
0.385
0.388
0.233
1.476
0.100
0.300
0.333
0.344
3.000
789
4.70
6.41
Tim Herrin *
Guardians
0
9
9.2
41
0.250
0.333
0.472
0.220
1.889
0.098
0.317
0.317
0.415
3.250
790
4.38
7.45
Génesis Cabrera *
Cardinals
0
23
23.0
101
0.241
0.315
0.437
0.208
1.810
0.139
0.287
0.347
0.376
2.071
792
4.51
4.70
Jimmy Herget +
Angels
0
12
12.1
54
0.286
0.316
0.490
0.259
1.714
0.074
0.167
0.352
0.444
2.250
796
4.49
4.38
Reynaldo López +
White Sox
0
28
26.0
111
0.237
0.288
0.454
0.207
1.913
0.117
0.297
0.324
0.396
2.538
797
4.51
5.19
Dany Jiménez +
Athletics
0
7
6.2
30
0.167
0.111
0.417
0.133
2.500
0.200
0.133
0.333
0.333
0.667
798
4.75
5.40
Julio Urías *
Dodgers
10
0
55.1
227
0.250
0.265
0.495
0.233
1.981
0.048
0.233
0.286
0.463
4.818
799
4.56
4.39
Jordan Montgomery *
Cardinals
12
0
66.0
289
0.277
0.330
0.457
0.256
1.649
0.062
0.208
0.325
0.422
3.333
808
4.69
4.23
Amir Garrett *
Royals
0
23
21.0
96
0.256
0.346
0.385
0.208
1.500
0.177
0.250
0.385
0.313
1.412
812
4.45
3.00
Pitcher
Team
GS
GR
IP
BFP
BA
BABIP
SA
HA
PF
BBA
KA
OBA
TBA
K/W
TPP
QofP
ERA
Tyler Alexander *
Tigers
1
16
27.0
114
0.284
0.321
0.505
0.272
1.774
0.018
0.228
0.298
0.482
13.000
813
4.67
6.00
Luis Severino +
Yankees
3
0
15.1
64
0.241
0.233
0.466
0.219
1.929
0.078
0.188
0.297
0.422
2.400
815
4.64
5.28
Adam Cimber +
Blue Jays
0
18
17.2
77
0.239
0.226
0.433
0.208
1.813
0.091
0.130
0.338
0.377
1.429
816
4.68
4.08
Austin Voth +
Orioles
0
21
30.1
136
0.264
0.310
0.421
0.235
1.594
0.081
0.221
0.338
0.375
2.727
816
4.76
4.45
Justin Bruihl *
Dodgers
0
14
16.1
69
0.286
0.327
0.476
0.261
1.667
0.043
0.188
0.333
0.435
4.333
817
4.47
4.41
Seranthony Domínguez +
Phillies
0
28
24.0
112
0.268
0.352
0.330
0.232
1.231
0.089
0.232
0.357
0.286
2.600
818
4.81
3.38
Chase Silseth +
Angels
1
8
18.2
84
0.239
0.264
0.423
0.202
1.765
0.155
0.179
0.357
0.357
1.154
820
4.71
5.30
Rich Hill *
Pirates
12
0
65.1
283
0.265
0.312
0.477
0.244
1.797
0.074
0.216
0.322
0.438
2.905
822
4.77
4.41
Ryan Weber +
Yankees
0
8
14.1
60
0.298
0.306
0.474
0.283
1.588
0.017
0.117
0.317
0.450
7.000
822
4.56
3.14
Daniel Lynch *
Royals
2
0
10.1
48
0.262
0.367
0.357
0.229
1.364
0.083
0.271
0.333
0.313
3.250
824
4.91
4.35
Chad Smith +
Athletics
0
8
10.0
44
0.289
0.323
0.421
0.250
1.455
0.114
0.136
0.386
0.364
1.200
824
4.42
6.30
Jacob Stallings +
Marlins
0
3
3.0
11
0.300
0.250
0.700
0.273
2.333
0
0.091
0.364
0.636
∞
825
3.82
3.00
Yency Almonte +
Dodgers
0
27
26.0
115
0.267
0.303
0.436
0.235
1.630
0.104
0.183
0.357
0.383
1.750
826
4.67
6.58
Charlie Morton +
Braves
12
0
69.1
307
0.264
0.337
0.416
0.231
1.577
0.098
0.251
0.339
0.365
2.567
826
4.69
3.89
Adrián Martinez +
Athletics
0
11
23.2
102
0.275
0.314
0.418
0.245
1.520
0.078
0.196
0.333
0.373
2.500
827
4.58
5.70
Josh Fleming *
Rays
3
8
48.2
207
0.276
0.271
0.470
0.246
1.706
0.092
0.116
0.338
0.420
1.263
829
4.53
4.62
Garrett Whitlock +
Red Sox
5
0
25.2
106
0.283
0.307
0.515
0.264
1.821
0.047
0.189
0.321
0.481
4.000
829
4.56
5.61
Colten Brewer +
Yankees
0
3
8.1
34
0.200
0.130
0.600
0.176
3.000
0.088
0.118
0.294
0.529
1.333
830
4.75
4.32
Martín Pérez *
Rangers
12
0
68.0
295
0.285
0.313
0.444
0.261
1.558
0.071
0.166
0.336
0.407
2.333
830
4.68
3.97
Robert Stephenson +
Pirates
0
18
14.0
61
0.231
0.273
0.442
0.197
1.917
0.131
0.279
0.328
0.377
2.125
831
4.72
5.14
Pitcher
Team
GS
GR
IP
BFP
BA
BABIP
SA
HA
PF
BBA
KA
OBA
TBA
K/W
TPP
QofP
ERA
Mike Clevinger +
White Sox
10
0
52.1
230
0.248
0.285
0.426
0.217
1.720
0.100
0.200
0.330
0.374
2.000
832
4.80
4.13
Calvin Faucher +
Rays
4
9
19.0
88
0.250
0.293
0.355
0.216
1.421
0.125
0.182
0.352
0.307
1.455
833
4.96
5.21
Dean Kremer +
Orioles
13
0
70.0
301
0.294
0.337
0.473
0.272
1.610
0.063
0.196
0.346
0.439
3.105
834
4.66
4.89
Austin Pruitt +
Athletics
2
12
16.2
74
0.279
0.304
0.441
0.257
1.579
0.068
0.149
0.324
0.405
2.200
834
4.87
3.78
Anthony Bass +
Blue Jays
0
22
20.0
88
0.247
0.281
0.455
0.216
1.842
0.102
0.216
0.318
0.398
2.111
837
4.82
4.95
Thomas Hatch +
Blue Jays
0
2
1.1
6
0.200
0.500
0.400
0.167
2.000
0.167
0.500
0.333
0.333
3.000
837
4.99
0.00
Matt Brash +
Mariners
0
30
24.0
114
0.290
0.528
0.360
0.254
1.241
0.088
0.404
0.377
0.316
4.600
839
4.93
4.88
Brandon Williamson *
Reds
5
0
26.2
118
0.240
0.247
0.481
0.212
2.000
0.110
0.178
0.331
0.424
1.615
840
4.94
5.40
Antonio Senzatela +
Rockies
2
0
7.2
30
0.250
0.190
0.607
0.233
2.429
0.067
0.133
0.300
0.567
2.000
842
4.58
4.70
Carlos Carrasco +
Mets
7
0
36.1
159
0.257
0.264
0.443
0.226
1.722
0.094
0.145
0.346
0.390
1.533
843
4.79
5.94
Yerry Rodríguez +
Rangers
0
4
4.0
18
0.250
0.214
0.438
0.222
1.750
0.111
0.056
0.333
0.389
0.500
844
5.03
4.50
Drew VerHagen +
Cardinals
0
27
28.0
127
0.257
0.309
0.425
0.228
1.655
0.094
0.236
0.323
0.378
2.500
844
5.03
4.50
Reid Detmers *
Angels
10
0
50.2
227
0.282
0.377
0.406
0.251
1.439
0.093
0.264
0.357
0.361
2.857
846
4.81
5.15
Zach Muckenhirn *
Mets
0
2
3.2
17
0.333
0.385
0.333
0.294
1.000
0.059
0.118
0.412
0.294
2.000
847
4.59
2.45
Collin McHugh +
Braves
1
17
24.0
107
0.316
0.363
0.389
0.280
1.233
0.093
0.131
0.393
0.346
1.400
850
4.57
3.00
Kyle Hendricks +
Cubs
3
0
15.1
68
0.295
0.347
0.393
0.265
1.333
0.074
0.176
0.353
0.353
2.400
853
4.75
4.70
Tommy Hunter +
Mets
0
12
21.0
94
0.276
0.313
0.460
0.255
1.667
0.043
0.191
0.319
0.426
4.500
853
5.08
6.00
Jordan Lyles +
Royals
13
0
73.2
317
0.244
0.240
0.512
0.221
2.100
0.079
0.174
0.303
0.464
2.200
854
5.00
6.84
Drey Jameson +
Diamondbacks
3
5
24.0
106
0.264
0.308
0.440
0.226
1.667
0.132
0.217
0.358
0.377
1.643
856
4.75
3.38
Trevor Williams +
Nationals
12
0
60.2
263
0.258
0.269
0.475
0.232
1.836
0.076
0.175
0.316
0.426
2.300
856
4.90
4.15
Pitcher
Team
GS
GR
IP
BFP
BA
BABIP
SA
HA
PF
BBA
KA
OBA
TBA
K/W
TPP
QofP
ERA
Seth Martinez +
Astros
0
19
23.0
104
0.264
0.328
0.451
0.231
1.708
0.087
0.231
0.356
0.394
2.667
858
4.96
4.30
Ryan Weathers *
Padres
7
2
35.1
151
0.293
0.318
0.466
0.258
1.590
0.099
0.152
0.364
0.411
1.533
858
4.53
5.09
Yimi Garcia +
Blue Jays
0
27
25.2
116
0.279
0.357
0.442
0.250
1.586
0.078
0.259
0.345
0.397
3.333
859
4.98
5.96
Brad Boxberger +
Cubs
0
17
14.2
65
0.236
0.256
0.455
0.200
1.923
0.138
0.200
0.354
0.385
1.444
860
4.89
5.52
Aaron Bummer *
White Sox
0
24
18.2
87
0.280
0.368
0.373
0.241
1.333
0.115
0.218
0.368
0.322
1.900
861
4.95
7.71
José Cisnero +
Tigers
0
25
22.0
101
0.256
0.302
0.395
0.218
1.545
0.089
0.208
0.337
0.337
2.333
863
4.99
2.86
Matt Manning +
Tigers
2
0
11.2
48
0.267
0.235
0.556
0.250
2.083
0.063
0.146
0.313
0.521
2.333
864
4.86
4.63
Ryan Sherriff *
Red Sox
0
5
6.2
29
0.240
0.286
0.440
0.207
1.833
0.069
0.172
0.310
0.379
2.500
867
4.91
2.70
Matt Barnes +
Marlins
1
23
21.1
99
0.284
0.348
0.386
0.253
1.360
0.101
0.202
0.364
0.343
2.000
868
5.09
5.48
Cal Quantrill +
Guardians
11
0
59.1
265
0.271
0.286
0.419
0.242
1.547
0.075
0.128
0.336
0.374
1.700
868
5.00
5.61
Bailey Falter *
Phillies
7
1
40.1
175
0.301
0.326
0.494
0.286
1.640
0.046
0.160
0.331
0.469
3.500
870
4.97
5.13
Roansy Contreras +
Pirates
11
1
56.1
247
0.284
0.325
0.445
0.251
1.565
0.101
0.174
0.356
0.393
1.720
872
4.80
5.91
Dominic Leone +
Mets
0
13
14.1
60
0.286
0.302
0.482
0.267
1.688
0.050
0.183
0.317
0.450
3.667
874
4.85
5.02
Ian Kennedy +
Rangers
0
11
10.0
46
0.268
0.357
0.415
0.239
1.545
0.065
0.283
0.326
0.370
4.333
878
5.23
7.20
Connor Seabold +
Rockies
7
7
47.2
216
0.265
0.291
0.455
0.231
1.720
0.079
0.167
0.338
0.398
2.118
881
5.10
5.10
Yusei Kikuchi *
Blue Jays
12
0
61.1
262
0.267
0.288
0.521
0.244
1.953
0.076
0.229
0.324
0.477
3.000
883
5.03
4.40
Ryne Nelson +
Diamondbacks
12
0
61.2
266
0.294
0.315
0.487
0.263
1.657
0.083
0.139
0.346
0.436
1.682
884
4.78
5.40
Jose Cuas +
Royals
0
28
27.0
122
0.279
0.366
0.459
0.254
1.645
0.074
0.287
0.344
0.418
3.889
886
5.21
4.67
Rob Zastryzny *
Pirates
0
15
12.2
63
0.286
0.341
0.367
0.222
1.286
0.190
0.127
0.413
0.286
0.667
886
4.86
4.97
Ryan Feltner +
Rockies
8
0
35.1
165
0.268
0.337
0.384
0.224
1.432
0.152
0.200
0.382
0.321
1.320
887
5.03
5.86
Pitcher
Team
GS
GR
IP
BFP
BA
BABIP
SA
HA
PF
BBA
KA
OBA
TBA
K/W
TPP
QofP
ERA
Brandon Bielak +
Astros
6
1
37.2
162
0.291
0.324
0.500
0.265
1.721
0.080
0.185
0.352
0.457
2.308
889
4.92
3.35
Diego Castillo +
Mariners
0
8
8.2
41
0.212
0.208
0.424
0.171
2.000
0.171
0.171
0.366
0.341
1.000
902
5.38
6.23
Cooper Criswell +
Rays
0
6
21.0
95
0.289
0.362
0.458
0.253
1.583
0.084
0.232
0.379
0.400
2.750
904
5.04
5.14
Javier Assad +
Cubs
1
7
23.2
102
0.281
0.306
0.494
0.245
1.760
0.118
0.147
0.363
0.431
1.250
905
4.86
4.94
Tylor Megill +
Mets
12
0
59.1
268
0.276
0.316
0.422
0.239
1.531
0.119
0.179
0.369
0.366
1.500
907
5.10
4.40
Brayan Bello +
Red Sox
9
0
45.1
203
0.275
0.326
0.440
0.246
1.600
0.074
0.227
0.330
0.394
3.067
908
5.25
3.97
Ryan Brasier +
Red Sox
0
20
21.0
95
0.286
0.344
0.417
0.253
1.458
0.095
0.189
0.368
0.368
2.000
914
5.18
7.29
Nick Pivetta +
Red Sox
8
6
51.0
229
0.254
0.301
0.488
0.223
1.922
0.096
0.245
0.336
0.428
2.545
916
5.35
5.65
Trey Wingenter +
Tigers
0
6
4.1
22
0.278
0.385
0.333
0.227
1.200
0.091
0.227
0.409
0.273
2.500
918
5.47
8.31
Alex Wood *
Giants
7
1
30.0
140
0.271
0.341
0.441
0.229
1.625
0.114
0.214
0.371
0.371
1.875
919
5.23
4.80
Clarke Schmidt +
Yankees
13
0
61.2
272
0.287
0.351
0.486
0.261
1.690
0.070
0.243
0.342
0.441
3.474
922
5.22
4.96
Keegan Akin *
Orioles
1
16
14.2
69
0.328
0.408
0.438
0.304
1.333
0.072
0.203
0.377
0.406
2.800
924
5.38
4.91
Brad Keller +
Royals
9
0
43.1
201
0.261
0.306
0.369
0.204
1.415
0.199
0.154
0.418
0.289
0.775
924
4.91
4.36
Ranger Suárez *
Phillies
5
0
24.2
109
0.306
0.359
0.490
0.275
1.600
0.073
0.183
0.349
0.440
2.500
926
5.07
5.47
Jhony Brito +
Yankees
9
1
40.1
178
0.271
0.289
0.490
0.236
1.810
0.101
0.169
0.348
0.427
1.667
928
5.16
5.58
Javy Guerra +
Rays
2
4
5.0
28
0.211
0.267
0.263
0.143
1.250
0.321
0.143
0.464
0.179
0.444
934
5.56
3.60
Patrick Corbin *
Nationals
13
0
73.2
328
0.303
0.325
0.463
0.284
1.527
0.058
0.140
0.341
0.433
2.421
938
5.41
4.89
Jorge Alcala +
Twins
0
10
15.1
66
0.232
0.220
0.500
0.197
2.154
0.121
0.182
0.333
0.424
1.500
939
5.23
6.46
Richard Bleier *
Red Sox
0
19
20.0
87
0.300
0.308
0.500
0.276
1.667
0.034
0.138
0.333
0.460
4.000
941
5.23
5.85
Chasen Shreve *
Tigers
0
23
22.0
96
0.277
0.317
0.470
0.240
1.696
0.073
0.219
0.323
0.406
3.000
941
5.10
4.91
Pitcher
Team
GS
GR
IP
BFP
BA
BABIP
SA
HA
PF
BBA
KA
OBA
TBA
K/W
TPP
QofP
ERA
Jordan Weems +
Nationals
0
3
3.1
14
0.250
0.250
0.500
0.214
2.000
0.143
0.214
0.357
0.429
1.500
941
5.04
5.40
Brad Hand *
Rockies
0
25
23.0
102
0.282
0.421
0.412
0.235
1.458
0.088
0.314
0.353
0.343
3.556
945
4.97
3.91
Joe Jiménez +
Braves
0
20
18.1
82
0.267
0.340
0.507
0.244
1.900
0.073
0.293
0.329
0.463
4.000
951
5.66
4.42
Denyi Reyes +
Mets
1
5
7.1
32
0.276
0.316
0.483
0.250
1.750
0.094
0.250
0.344
0.438
2.667
952
5.41
6.14
Jorge López +
Twins
0
27
24.0
109
0.239
0.242
0.489
0.202
2.045
0.092
0.193
0.339
0.413
2.100
955
5.53
4.50
Yunior Marte +
Phillies
0
13
12.1
58
0.240
0.250
0.460
0.207
1.917
0.138
0.190
0.345
0.397
1.375
955
5.84
7.30
Jameson Taillon +
Cubs
10
0
42.1
191
0.287
0.336
0.483
0.262
1.680
0.079
0.209
0.346
0.440
2.667
956
5.56
7.02
Zack Thompson *
Cardinals
0
11
11.2
55
0.267
0.407
0.378
0.218
1.417
0.164
0.327
0.382
0.309
2.000
956
5.37
4.63
Kyle Finnegan +
Nationals
0
24
23.2
105
0.283
0.344
0.511
0.248
1.808
0.105
0.248
0.362
0.448
2.364
957
5.30
4.56
Luke Weaver +
Reds
9
0
47.1
206
0.292
0.326
0.557
0.272
1.911
0.053
0.223
0.335
0.519
4.182
959
5.47
6.27
Lance Lynn +
White Sox
12
0
67.1
303
0.279
0.335
0.496
0.251
1.776
0.086
0.251
0.350
0.446
2.923
960
5.55
6.55
Wil Crowe +
Pirates
0
5
9.2
47
0.243
0.296
0.405
0.191
1.667
0.191
0.191
0.404
0.319
1.000
961
5.53
4.66
Randy Vásquez +
Yankees
1
0
4.2
23
0.222
0.273
0.389
0.174
1.750
0.130
0.261
0.391
0.304
2.000
963
5.74
3.86
Graham Ashcraft +
Reds
12
0
62.1
283
0.288
0.325
0.472
0.254
1.639
0.099
0.173
0.360
0.417
1.750
970
5.50
6.64
Connor Brogdon +
Phillies
1
26
29.0
127
0.264
0.293
0.473
0.228
1.793
0.102
0.205
0.339
0.409
2.000
971
5.38
4.03
Matthew Liberatore *
Cardinals
3
1
15.0
71
0.271
0.306
0.407
0.225
1.500
0.113
0.155
0.366
0.338
1.375
975
5.55
6.00
Max Castillo +
Royals
0
4
14.0
63
0.296
0.318
0.463
0.254
1.563
0.095
0.143
0.365
0.397
1.500
983
5.30
5.14
Jake Irvin +
Nationals
7
0
31.0
145
0.267
0.298
0.408
0.221
1.531
0.138
0.159
0.386
0.338
1.150
983
5.54
5.81
Corey Kluber +
Red Sox
9
2
44.2
204
0.264
0.274
0.516
0.235
1.958
0.093
0.176
0.343
0.461
1.895
983
5.86
6.25
Zack Kelly +
Red Sox
0
6
7.1
34
0.240
0.316
0.400
0.176
1.667
0.176
0.176
0.412
0.294
1.000
984
5.06
3.68
Pitcher
Team
GS
GR
IP
BFP
BA
BABIP
SA
HA
PF
BBA
KA
OBA
TBA
K/W
TPP
QofP
ERA
Cole Sulser +
Diamondbacks
0
3
4.1
18
0.200
0.111
0.600
0.167
3.000
0.167
0.222
0.333
0.500
1.333
985
5.41
6.23
Jakob Junis +
Giants
0
16
32.2
145
0.288
0.366
0.504
0.248
1.750
0.103
0.269
0.359
0.434
2.600
990
5.36
3.86
Michael Grove +
Dodgers
5
0
21.0
94
0.291
0.344
0.523
0.266
1.800
0.074
0.223
0.351
0.479
3.000
991
5.72
8.14
Brady Singer +
Royals
12
0
60.0
273
0.289
0.343
0.504
0.256
1.743
0.084
0.205
0.355
0.447
2.435
994
5.66
6.45
Juan Then +
Mariners
0
9
11.0
48
0.304
0.289
0.543
0.292
1.786
0.042
0.104
0.333
0.521
2.500
1001
5.78
4.91
Tyler Anderson *
Angels
11
0
57.2
262
0.284
0.308
0.480
0.244
1.688
0.107
0.145
0.363
0.412
1.357
1008
5.59
5.62
Casey Legumina +
Reds
0
8
10.1
46
0.293
0.333
0.537
0.261
1.833
0.109
0.196
0.370
0.478
1.800
1014
5.65
4.35
Ronel Blanco +
Astros
2
9
23.1
108
0.283
0.349
0.446
0.241
1.577
0.130
0.241
0.380
0.380
1.857
1016
5.71
3.86
Joe Barlow +
Rangers
0
5
3.1
15
0.286
0.273
0.500
0.267
1.750
0.067
0.133
0.333
0.467
2.000
1017
6.06
5.40
Dennis Santana +
Mets
0
8
8.2
40
0.242
0.286
0.485
0.200
2.000
0.125
0.275
0.350
0.400
2.200
1021
5.85
6.23
Austin Warren +
Angels
0
2
1.2
6
0.333
0.333
0.833
0.333
2.500
0
0.333
0.333
0.833
∞
1023
4.87
5.40
José Urquidy +
Astros
6
0
27.2
123
0.297
0.325
0.514
0.268
1.727
0.081
0.187
0.358
0.463
2.300
1030
5.76
5.20
Kaleb Ort +
Red Sox
0
14
15.1
72
0.262
0.302
0.492
0.222
1.875
0.097
0.222
0.333
0.417
2.286
1034
6.03
5.87
Eric Lauer *
Brewers
8
1
42.2
187
0.273
0.283
0.570
0.241
2.089
0.107
0.219
0.348
0.503
2.050
1040
5.81
5.48
Liam Hendriks +
White Sox
0
4
4.0
17
0.267
0.250
0.533
0.235
2.000
0.059
0.176
0.294
0.471
3.000
1041
5.68
6.75
Noah Davis +
Rockies
3
0
11.2
55
0.327
0.417
0.408
0.291
1.250
0.091
0.218
0.400
0.364
2.400
1042
5.85
6.17
Stephen Nogosek +
Mets
0
12
24.1
111
0.258
0.292
0.484
0.216
1.875
0.126
0.225
0.360
0.405
1.786
1046
5.89
5.55
Hobie Harris +
Nationals
0
15
18.1
87
0.284
0.302
0.432
0.241
1.524
0.138
0.103
0.391
0.368
0.750
1050
6.03
5.40
Kenta Maeda +
Twins
4
0
16.0
73
0.329
0.377
0.557
0.315
1.696
0.041
0.192
0.356
0.534
4.667
1051
6.13
9.00
Chris Flexen +
Mariners
4
10
37.1
171
0.323
0.350
0.503
0.292
1.560
0.094
0.158
0.386
0.456
1.688
1052
5.88
7.23
Pitcher
Team
GS
GR
IP
BFP
BA
BABIP
SA
HA
PF
BBA
KA
OBA
TBA
K/W
TPP
QofP
ERA
Austin Gomber *
Rockies
12
0
56.2
253
0.302
0.314
0.560
0.269
1.853
0.099
0.150
0.368
0.498
1.520
1054
5.80
6.99
Spencer Turnbull +
Tigers
7
0
31.0
145
0.291
0.327
0.488
0.255
1.676
0.103
0.166
0.379
0.428
1.600
1058
6.10
7.26
Tyson Miller +
Brewers
0
4
6.2
29
0.296
0.286
0.593
0.276
2.000
0
0.172
0.310
0.552
∞
1061
6.00
6.75
Cody Bradford *
Rangers
2
0
10.0
43
0.308
0.333
0.615
0.279
2.000
0.070
0.186
0.349
0.558
2.667
1066
5.72
7.20
Steven Matz *
Cardinals
10
3
55.1
253
0.316
0.374
0.487
0.285
1.542
0.079
0.198
0.375
0.439
2.500
1066
5.97
5.37
Phil Bickford +
Dodgers
0
23
27.0
124
0.278
0.368
0.519
0.242
1.867
0.113
0.290
0.355
0.452
2.571
1067
6.12
7.33
Tucker Davidson *
Angels
0
12
23.0
106
0.333
0.423
0.510
0.302
1.531
0.066
0.217
0.387
0.462
3.286
1067
5.90
7.04
Sean Manaea *
Giants
6
7
41.1
188
0.265
0.333
0.525
0.229
1.977
0.106
0.277
0.351
0.452
2.600
1067
6.10
6.10
Andrew Bellatti +
Phillies
0
15
12.2
60
0.240
0.286
0.440
0.200
1.833
0.150
0.233
0.350
0.367
1.556
1072
6.38
5.68
Jake Diekman *
White Sox
0
13
11.1
58
0.244
0.303
0.378
0.190
1.545
0.224
0.190
0.414
0.293
0.846
1082
6.45
7.94
Michael Rucker +
Cubs
0
21
25.0
115
0.320
0.408
0.480
0.278
1.500
0.087
0.243
0.391
0.417
2.800
1086
5.87
5.04
Chi Chi González +
Marlins
0
2
2.2
13
0.333
0.400
0.417
0.308
1.250
0.077
0.154
0.385
0.385
2.000
1087
6.48
3.38
Mason Englert +
Tigers
0
20
35.0
159
0.294
0.304
0.531
0.264
1.810
0.075
0.151
0.346
0.478
2.000
1088
6.23
5.14
Taylor Hearn *
Rangers
0
4
7.0
34
0.300
0.364
0.400
0.265
1.333
0.118
0.206
0.382
0.353
1.750
1093
6.51
10.29
Kyle Wright +
Braves
5
0
18.2
93
0.288
0.362
0.413
0.247
1.435
0.108
0.215
0.376
0.355
2.000
1093
6.62
5.79
Reiver Sanmartin *
Reds
0
14
14.0
70
0.288
0.333
0.424
0.243
1.471
0.143
0.186
0.386
0.357
1.300
1097
6.53
7.07
Paul Blackburn +
Athletics
2
0
9.0
42
0.297
0.357
0.514
0.262
1.727
0.095
0.214
0.357
0.452
2.250
1099
6.31
6.00
Luis Ortiz +
Pirates
5
1
27.2
128
0.313
0.326
0.500
0.273
1.600
0.117
0.125
0.391
0.438
1.067
1100
6.08
4.23
Trevor May +
Athletics
0
15
13.2
66
0.259
0.262
0.500
0.212
1.929
0.152
0.136
0.394
0.409
0.900
1104
6.42
5.93
Tucker Barnhart +
Cubs
0
1
1.0
5
0.400
0.400
0.400
0.400
1.000
0
0
0.400
0.400
∞
1107
6.59
0.00
Pitcher
Team
GS
GR
IP
BFP
BA
BABIP
SA
HA
PF
BBA
KA
OBA
TBA
K/W
TPP
QofP
ERA
Nate Eaton +
Royals
0
1
1.0
5
0.400
0.500
0.400
0.400
1.000
0
0.200
0.400
0.400
∞
1107
6.59
0.00
Garrett Hill +
Tigers
0
5
7.0
34
0.241
0.250
0.517
0.206
2.143
0.147
0.206
0.353
0.441
1.400
1109
6.92
10.29
Jonathan Hernández +
Rangers
0
25
21.2
101
0.286
0.339
0.476
0.238
1.667
0.109
0.228
0.376
0.396
2.091
1110
6.11
6.65
James Kaprielian +
Athletics
8
3
43.2
210
0.286
0.331
0.474
0.238
1.660
0.129
0.186
0.390
0.395
1.444
1116
6.34
7.21
Ross Stripling +
Giants
5
4
32.1
146
0.306
0.313
0.552
0.281
1.805
0.068
0.178
0.356
0.507
2.600
1117
6.38
7.24
Zach Neal +
Athletics
0
2
3.1
14
0.286
0.222
0.714
0.286
2.500
0
0.214
0.286
0.714
∞
1119
6.66
8.10
Alan Busenitz +
Reds
0
4
4.0
20
0.368
0.438
0.474
0.350
1.286
0.050
0.150
0.400
0.450
3.000
1121
6.68
4.50
Pierce Johnson +
Rockies
0
25
23.1
113
0.289
0.383
0.546
0.248
1.893
0.133
0.283
0.381
0.469
2.133
1127
6.62
6.56
Jake Cousins +
Brewers
0
9
9.1
45
0.286
0.333
0.429
0.222
1.500
0.222
0.156
0.444
0.333
0.700
1128
6.00
4.82
Matt Gage *
Astros
0
3
4.0
19
0.313
0.400
0.563
0.263
1.800
0.105
0.263
0.368
0.474
2.500
1128
6.16
4.50
Rafael Montero +
Astros
0
26
24.2
112
0.320
0.406
0.530
0.286
1.656
0.098
0.250
0.384
0.473
2.545
1134
6.21
6.20
Adam Wainwright +
Cardinals
6
0
31.2
150
0.326
0.359
0.529
0.300
1.622
0.067
0.127
0.367
0.487
1.900
1134
6.62
5.97
Andre Jackson +
Dodgers
0
6
14.2
67
0.297
0.304
0.594
0.284
2.000
0.045
0.194
0.328
0.567
4.333
1137
6.93
7.98
Joey Wentz *
Tigers
12
0
51.2
241
0.317
0.354
0.537
0.286
1.696
0.091
0.183
0.378
0.485
2.000
1138
6.52
7.49
Noah Syndergaard +
Dodgers
12
0
55.1
246
0.313
0.326
0.551
0.289
1.761
0.037
0.154
0.350
0.508
4.222
1140
6.38
7.16
Reiss Knehr +
Padres
0
3
3.2
18
0.267
0.273
0.533
0.222
2.000
0.167
0.167
0.389
0.444
1.000
1157
6.89
12.27
Luis Medina +
Athletics
5
1
29.2
136
0.281
0.279
0.612
0.250
2.176
0.103
0.191
0.353
0.544
1.857
1162
6.77
8.19
Dylan Covey +
Dodgers
0
1
4.0
18
0.294
0.250
0.647
0.278
2.200
0.056
0.167
0.333
0.611
3.000
1181
7.04
4.50
Matt Bush +
Brewers
0
9
7.2
35
0.207
0.118
0.655
0.171
3.167
0.171
0.229
0.343
0.543
1.333
1192
7.10
8.22
Jimmy Lambert +
White Sox
1
22
21.1
101
0.279
0.321
0.605
0.238
2.167
0.129
0.238
0.376
0.515
1.846
1195
6.90
5.91
Pitcher
Team
GS
GR
IP
BFP
BA
BABIP
SA
HA
PF
BBA
KA
OBA
TBA
K/W
TPP
QofP
ERA
Erasmo Ramírez +
Nationals
0
23
27.0
126
0.321
0.320
0.482
0.286
1.500
0.048
0.103
0.357
0.429
2.167
1199
6.70
6.33
Grayson Rodriguez +
Orioles
10
0
45.1
211
0.307
0.372
0.582
0.275
1.897
0.100
0.265
0.374
0.521
2.667
1200
6.88
7.35
Alek Manoah +
Blue Jays
13
0
58.0
282
0.289
0.324
0.485
0.241
1.676
0.149
0.170
0.408
0.404
1.143
1203
6.88
6.36
Josh Taylor *
Royals
1
16
17.2
83
0.306
0.409
0.542
0.265
1.773
0.108
0.313
0.373
0.470
2.889
1206
6.78
8.15
David Peterson *
Mets
8
0
39.0
182
0.329
0.407
0.555
0.297
1.685
0.077
0.247
0.379
0.500
3.214
1209
6.77
8.08
Peter Lambert +
Rockies
0
8
19.2
88
0.289
0.347
0.632
0.250
2.182
0.114
0.261
0.375
0.545
2.300
1215
6.62
6.41
Spencer Patton +
Athletics
0
4
5.1
22
0.263
0.167
0.737
0.227
2.800
0.045
0.045
0.273
0.636
1.000
1217
6.35
6.75
Dylan Dodd *
Braves
4
0
20.1
93
0.356
0.361
0.609
0.333
1.710
0.054
0.108
0.398
0.570
2.000
1218
6.66
6.64
Shintaro Fujinami +
Athletics
5
14
32.2
164
0.288
0.344
0.470
0.232
1.632
0.159
0.201
0.415
0.378
1.269
1218
6.96
11.57
Aaron Loup *
Angels
0
17
14.1
73
0.328
0.396
0.453
0.288
1.381
0.082
0.164
0.397
0.397
2.000
1222
7.28
6.28
Jeurys Familia +
Athletics
0
14
12.2
64
0.271
0.289
0.458
0.203
1.692
0.203
0.141
0.422
0.344
0.692
1231
6.75
6.39
Jake Woodford +
Cardinals
6
1
30.0
138
0.328
0.333
0.566
0.290
1.725
0.080
0.130
0.391
0.500
1.636
1239
6.73
5.40
Jimmy Yacabonis +
Mets
0
5
9.0
44
0.316
0.367
0.500
0.273
1.583
0.091
0.182
0.386
0.432
2.000
1242
7.12
9.00
Luke Maile +
Reds
0
2
2.0
10
0.400
0.400
0.500
0.400
1.250
0
0
0.400
0.500
∞
1243
7.41
4.50
Brandon Pfaadt +
Diamondbacks
5
0
23.2
107
0.316
0.315
0.653
0.290
2.065
0.075
0.168
0.364
0.598
2.250
1244
6.99
8.37
Alex Colomé +
White Sox
0
4
3.0
15
0.167
0.111
0.500
0.133
3.000
0.200
0.133
0.333
0.400
0.667
1294
8.57
6.00
Devin Smeltzer *
Marlins
1
5
15.2
73
0.318
0.300
0.667
0.288
2.095
0.055
0.137
0.384
0.603
2.500
1298
7.40
6.89
Anthony Misiewicz *
Diamondbacks
0
7
8.0
37
0.333
0.370
0.606
0.297
1.818
0.081
0.162
0.378
0.541
2.000
1325
7.23
5.63
Anthony Banda *
Nationals
0
10
7.0
35
0.321
0.364
0.429
0.257
1.333
0.143
0.171
0.429
0.343
1.200
1326
7.15
6.43
Jeremiah Estrada +
Cubs
0
11
9.2
50
0.275
0.333
0.550
0.220
2.000
0.200
0.260
0.420
0.440
1.300
1328
7.91
5.59
Pitcher
Team
GS
GR
IP
BFP
BA
BABIP
SA
HA
PF
BBA
KA
OBA
TBA
K/W
TPP
QofP
ERA
Michael Soroka +
Braves
2
0
9.2
48
0.300
0.281
0.575
0.250
1.917
0.125
0.104
0.417
0.479
0.833
1329
7.65
8.38
Cionel Pérez *
Orioles
0
25
21.0
106
0.352
0.400
0.516
0.302
1.469
0.104
0.142
0.415
0.443
1.364
1330
7.42
4.71
Brett Wisely +
Giants
0
1
1.0
4
0.250
0
1
0.250
4.000
0
0
0.250
1
∞
1363
8.12
9.00
Zach Plesac +
Guardians
5
0
21.1
105
0.374
0.415
0.576
0.352
1.541
0.048
0.133
0.400
0.543
2.800
1376
7.94
7.59
Nick Lodolo *
Reds
7
0
34.1
166
0.340
0.440
0.605
0.301
1.780
0.060
0.283
0.404
0.536
4.700
1379
7.74
6.29
Chad Kuhl +
Nationals
5
5
31.2
148
0.300
0.312
0.567
0.243
1.889
0.142
0.169
0.392
0.459
1.190
1387
7.31
7.67
Andrés Machado +
Nationals
0
14
17.0
78
0.347
0.345
0.653
0.321
1.880
0.064
0.154
0.385
0.603
2.400
1392
7.64
8.47
Kyle Muller *
Athletics
10
0
47.0
230
0.348
0.375
0.545
0.300
1.565
0.100
0.143
0.413
0.470
1.435
1416
7.72
8.04
Garrett Crochet *
White Sox
0
6
6.1
35
0.240
0.250
0.440
0.171
1.833
0.257
0.114
0.457
0.314
0.444
1420
8.46
5.68
Simeon Woods Richardson +
Twins
0
1
4.2
24
0.350
0.429
0.600
0.292
1.714
0.125
0.208
0.417
0.500
1.667
1434
7.93
9.64
Peter Solomon +
Diamondbacks
0
5
13.1
67
0.309
0.319
0.600
0.254
1.941
0.164
0.090
0.433
0.493
0.545
1437
8.13
12.15
Levi Stoudt +
Reds
1
1
7.0
35
0.355
0.417
0.516
0.314
1.455
0.114
0.171
0.429
0.457
1.500
1443
8.19
10.29
Ken Waldichuk *
Athletics
10
4
54.2
270
0.323
0.360
0.584
0.270
1.808
0.137
0.185
0.422
0.489
1.351
1454
8.08
7.24
Javy Guerra +
Brewers
0
8
8.1
45
0.303
0.321
0.424
0.222
1.400
0.200
0.111
0.467
0.311